Wedding Trend: Not Having A Bridal Party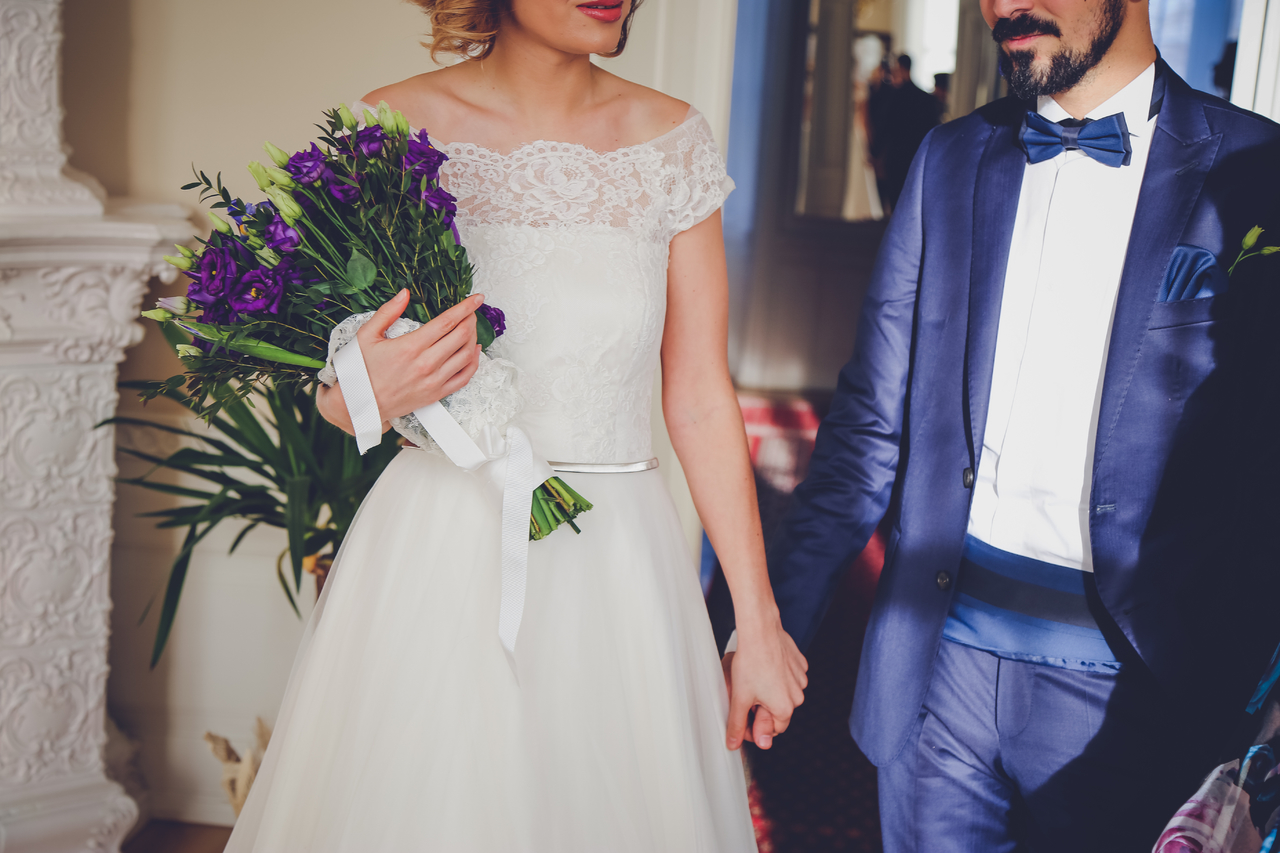 Traditionally, couples consider bridal parties a necessity for their wedding. Whether for legitimate or more superstitious reasons, the bridal party became interlinked with most ceremonies for centuries. Bridal parties started because weddings required witnesses to make a marriage official but the necessity of a wedding party extended into folklore as well. Bridesmaids also wore white to "trick" the evil spirits away from the bride-to-be, warding off any bad luck that could potentially enter the bride's life.

Fast forward to modern-day weddings, where the decision to have their nominated loved ones by their side is solely in the hands of the bride and groom. Some couples do not wish to break tradition, but many no longer see the necessity of bridal parties for a variety of reasons. Wedding planners at The Manor compare the pros and cons of this big decision.
Why Keep The Bridal Party Tradition
Brides and grooms continue to anoint their best friends or family as their honored guests. Giving friends these distinguished roles validates the trust and intimacy of these relationships. By offering their appreciation to the closest people in their lives, the bride and groom recognize the wonderful journeys they've taken with their friends and family that they've come to treasure. Granting this honor can strengthen already strong relationships, giving these people a lasting memory that they can carry for a lifetime.
How Bridal Parties Help with Logistics
Bridal parties can also improve the nitty-gritty aspects of a wedding. Having people on hand throughout the wedding planning process can remove some of the stress of wedding planning and allow the bride and groom to take in the little things that make their wedding shine. Bridal parties take the lead on bachelor and bachelorette parties, bridal showers, gift organization, even fundraising for Honeymoons. The best bridal parties lighten the load, and through their unselfishness, allow the bride and groom to focus on their once-in-a-lifetime day without unnecessary stress.
Bridal parties offer the extra hands needed for big and small projects on the day of the wedding. Bridesmaids and groomsman can be assigned roles and duties to keep the wedding organized. They can act as the point men and women who direct other guests, know the plan, any help with any fashion malfunctions on the big day. Having extra hands gives reassurance to the bride and groom that small minute tasks will get accomplished. The little traditions might get lost without placing friends and family into responsible roles.
Why Couples May Not Need A Bridal Party
Opting to avoid bridal parties greatly alleviates hassles of wedding planning. Also, the bridal party is present only for pre wedding photos and the wedding ceremony; once partners enter the reception, the bridal party dissolves. Not having a bridal party allows the couple getting married to focus on each other rather than keeping tabs on each member and their responsibilities for the big day. Also, there are negatives that come along with appointing friends and families to these roles. Although bridal parties may help you keep track of other wedding details, bridal parties create more to do's, including additional photos, dress shopping, coordinating salon appointments and buying bridal gifts.
Bridal Parties Come at a Cost
Contrary to what some may believe, bridal parties cost the bride and groom as well as those invited to join. Often brides and grooms may be placing a financial burden on their friends and family without realizing it between paying for tuxedo rentals, dresses, makeup, hair, bachelorette and bachelor parties, bridal showers, time off from work, tips and travel.
Cons Of Selecting A Bridal Party
When it comes to the bridal party, the bride and groom usually choose close friends and family. However, certain people may get offended if they get overlooked. Who's to say whether the bride and groom should choose high school, college, or work friends? Should all family members be included? What if the one side is larger than other? Unfortunately, the selection process can at times cause animosity between friends, especially when one friend gets appointed Maid of Honor or Best Man over other viable candidates.
A Matter of Bridal Party Opinion
Even though having extra wedding planning suggestions and ideas can greatly help a bride, sometimes contradicting ideas get overwhelming. With a variety of friends and family with varying personalities, its more likely conflict can arise during wedding planning. Planning any wedding takes time and effort and having to pander to different opinions can hinder the process leading to your big day.
Debating Whether To Have A Bridal Party or Not
Depending on your circumstances and finances, having a bridal party can add so much to your wedding. But just as they can enhance your wedding day, planning with more people adds extra expenses and unneeded stress. To start planning your upcoming wedding, contact a top wedding venue near you in New Jersey today. The Manor offers expert wedding planners to help make your fairytale wedding a success.