Wedding Trends: Millennial Weddings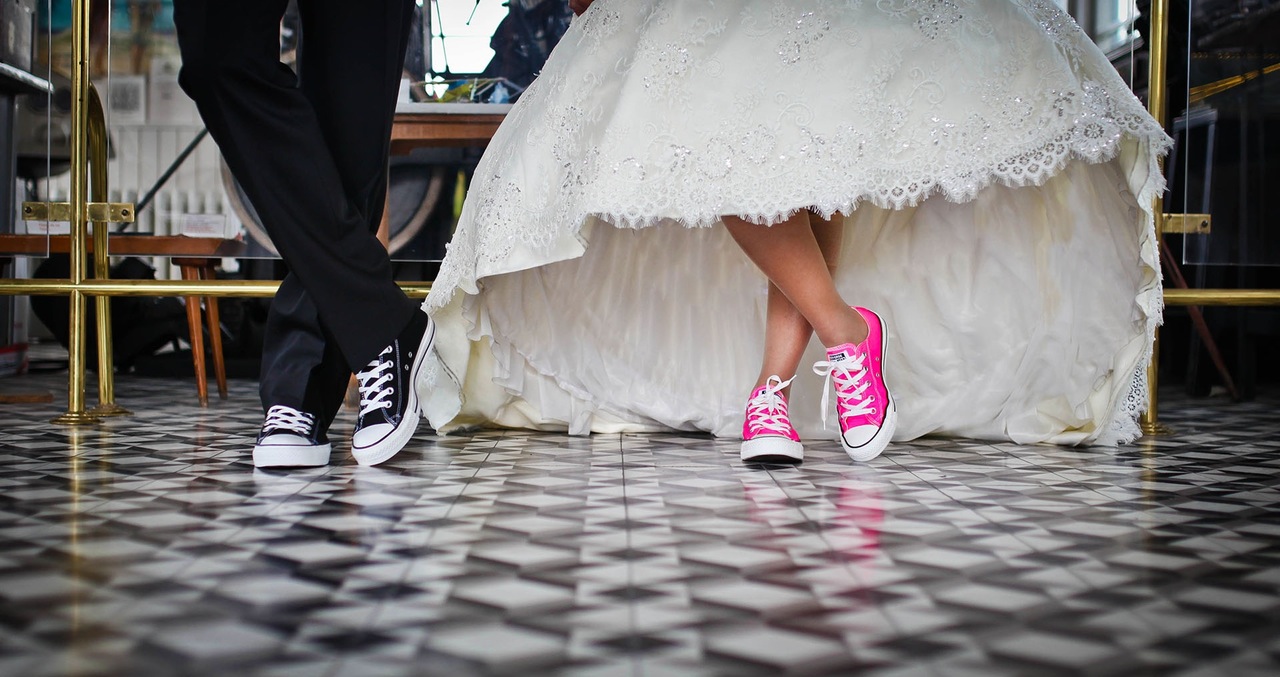 Growing up in a "digital world" and embracing change has allowed Millennials to shape the way modern weddings are now planned. From scrapping the white dress and incorporating out-of-the-box ideas, to posting every detail about the wedding planning process on social media, Millennials have truly transformed the traditional wedding into a memorable and personalized experience, all of which lead up to one big day.
Millennials are within the 16-34 age group; therefore wedding planning is an entirely different social experience than previous generations. Since this particular Generation's self-expression and innovation have truly shaped the future of weddings, the wedding planners at the Manor will tell you how to best provide you and your guests with an extra memorable wedding experience for Millennials.

Personal Touch
One of the most important ways to distinguish a millennial wedding is through personal touches within the theme. The wedding theme sets the tone, and provides a way for Millennials to personalize their wedding by creating an exciting and unique atmosphere. Millennial Bride and Grooms tend to encompass common aspects of their relationship to share with their guests, which may be expressed in the theme. For example, a Millennial wedding may feature a photo booth with their favorite pop culture props. It is even common for Millennial couples to have their fur-legged friend be part of the bridal party or at the very least, present in save-the date photos.
Incorporating Social Media
Have you ever heard of the term "Facebook Official"? A millennial wedding is not a wedding until it is posted all over Facebook, and the couple has created their own custom joint name hashtag such as "#AmandaAndKyleGetHitched" or "#JohnsonPutARingOnIt." Unique hashtags encourage wedding guests to be engaged, and allow for everyone to see details of the wedding. Couples can utilize custom Snapchat filters that feature the bride and groom as cartoon characters, or combine the couple's name, further allowing guests to truly enjoy the day as well as add some creativity to the wedding. Photo booths are also centered on social media, as many couples are incorporating an Instagram cutout or Polaroid frame, which incorporates their hashtag and has creative aspects to it such as a small cutout of their faces or various props.
"Do It Yourself" Wedding Decor
It is common for millennial weddings to steer away from formal receptions, and give guests a more comfortable and relaxed atmosphere. Instead Millennial Brides have been planning their weddings since they were little girls, continuously building their Pinterest boards with fun and easy décor ideas that will bring their wedding to life! It is expected to see a lot of Do-It-Yourself (DIY) décor, allowing the bride and groom to add their own creativity to their special day. For an outdoor, night wedding, Mason jar lights are popular to decorate to add a soft glow, instead of purchasing lighting. Handcrafted invitations and handwritten wedding signs can help add a personal touch to the wedding. Brides and Grooms can also make their own table centerpieces and table cards to coordinate with their wedding theme, whether placing a flower vase on top of a few books and using a wine glass rather than a traditional vase. All of these DIY crafts add individualism and an artistic vibe to the wedding, not to mention save money.
Modernizing Traditions
Each couple's intention is to create a wedding that is an unforgettable experience truly reflecting the couple. For some couples, this also means stepping outside the conventional aspects of weddings. Traditions such as "first looks" or selecting a bridal gown other than white are marks of a non-traditional wedding. Millennial weddings take on a more comfortable feel rather than formal tone. Bridesmaid's dresses are not required to match dresses, and there are no seating charts or bridal party tables. In addition to a wedding cake, decadent dessert tables featuring Macaroons, donut wreaths, cupcake towers, or milk and cookies can be served to add an enjoyable twist to the usual menu. Who said breaking traditions had to be a bad thing?
Gift Registry
When it comes to the gift registry, there are typically two types of gifts you will find on a Millennial registry: Traveling/Experiences and Tech savvy items. Millennials are more likely to be established and living on their own prior to marriage, therefore they are more likely to already own home items that would traditionally be on a registry. Millennials tends to value experiences and so it is common for a registry to include concert tickets or tickets to a coffee convention. Millennials tend to be tech savvy and always looking for the newest technology and therefore, their registries may include tablets, additional features for their Smartphone's such as portable chargers or a new camera lens.
Plan Your Own Millennial Wedding
Millennials have truly revamped the traditional aspects of weddings with creativity and individualization resulting in endless possibilities that encompass a modern day wedding. Here at the Manor, our wedding planners fully take advantage of all the possibilities in creating their wedding. From your wedding theme and venue to desserts, DIY crafts, and creating a custom hashtag, contact the Manor to start planning your big day today!