Why You Should Still Hire A Wedding Planner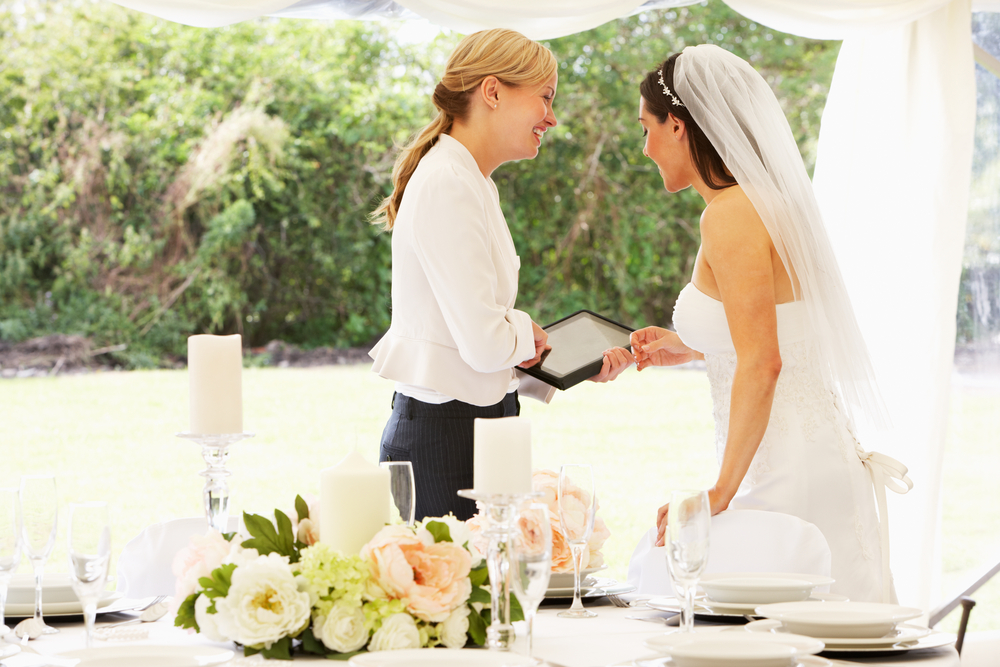 With endless possibilities from Pinterest wedding boards and access to plenty of information with a simple Google search, you may question the benefits of hiring a wedding planner. For some brides, the answer is easy; they know that wedding planning is just not for them. But for brides having spent their whole lives imagining every aspect of their wedding day, they may not see the need for extra help. Hiring a wedding planner offers perks for every bride, wedding size, and budget. A wedding planner serves as an assistant to the bride-to-be, dedicated to providing expertise, vendor connections, and foresight in transforming dream weddings into reality. We recruited our own wedding planners at The Manor to provide keen insight as to why you should still hire a wedding planner.

Vendor Connections
For more creative brides, a wedding planner may serve an unnecessary expense; however, wedding planners will actually save you money in the long run. Wedding planners serve as a powerhouse of connections for every type of vendor from florists and bakeries, to furniture rentals. Vendors value wedding planners to gain more customers; thus, wedding planners can negotiate a price you wouldn't be able to on your own. Their experience and networking in the industry help grant them the authority on selecting the best quality products for your wedding standards.
Wedding planners also make sure that you ask the right questions and know which vendors you can trust. You may know that you want a three-tier cake, however, may not think to consider the height. Also, planners ensure timely payments, and accurate contracts.
Budgeting Your Wedding
In addition, expertise in planning wedding of all budgets makes wedding planners skilled financial advisors. As a professional in the industry, they know percentages for every aspect of your wedding and can best stretch your budget. Having a right-hand assistant will save your money and provide informed advice, which can greatly impact how money is spent for your big day. Wedding planners can also foresee and avoid hidden charges, and provide connections to come in handy on the big day.
Delivering Your Wedding Vision
A common misconception is that a wedding planner is used to outsource the entire wedding. In actuality, wedding planners serve to create your wedding vision while remaining dedicated to effectively making your wedding vision come to life down to minor details. By working with many brides, wedding planners can both contribute and collaborate on ideas you may not have previously considered. Wedding planners know the latest trends in the wedding market; they know what is worth incorporating into your ceremony.
When it comes your big day, last minute changes happen more often than not. Wedding planners will deliver your complete vision and actively work through any setback from a shortage of chairs to broken heels. For example, if rain falls on your outdoor wedding, your wedding planner will be the first ones to dry off the chairs. Having a wedding planner means having someone experienced with a plethora of ideas right by your side to consult every step of the planning process.
Handling All The Minor Details
Certain aspects of the wedding planning process can be exciting for brides such as selecting your bridal gown, cake tasting and choosing floral arrangements. But for more daunting tasks and minor details, brides may want to consult an expert. From receiving deliveries to room flipping, having a wedding planner streamlines the planning process by eliminating stressful aspects. With updated checklists, deadlines and timeframes, wedding planners know off the top of their heads what needs to be done and when it needs to be done in the most organized fashion. At the Manor, our top-notch wedding planners coordinate the entire day and last minute details while you peacefully get primp and prepare for your nuptials.