2019 Wedding Cake Trends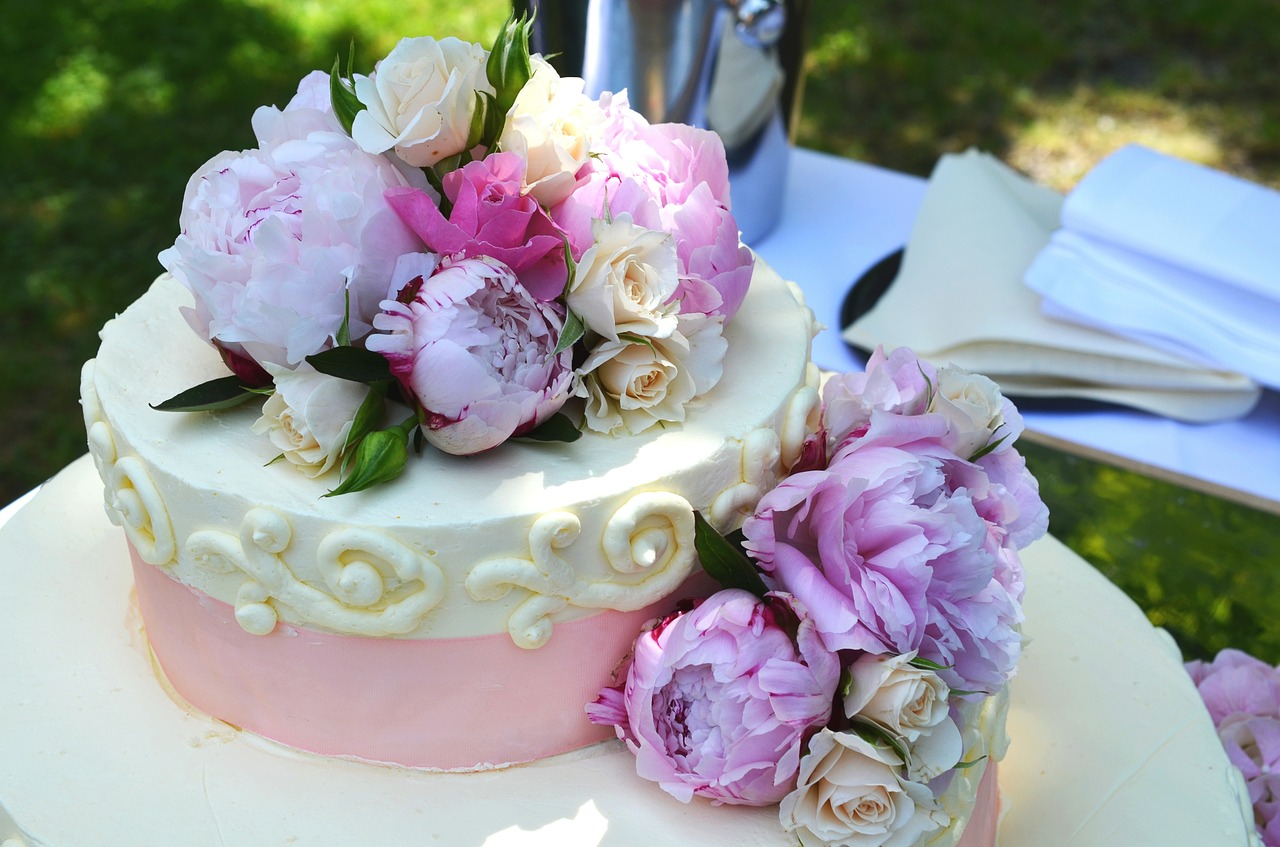 One of the most pressing issues on every newly engaged couple's mind when it comes to wedding planning is the cake. What's a wedding without the cake, after all?
There are so many new, innovative, and fun ideas for wedding cakes that finding one everyone will remember should be, well, a piece of cake. If you're still having trouble getting started on planning your wedding cake, don't worry! Here are some wedding cake trends for 2019 to help get you started on the most memorable and delicious wedding cake that anyone will taste!
Doughnut Cakes
I know what you're probably thinking, "a DOUGHNUT cake!? That sounds a little bit unconventional, don't you think?" Yes, it does sound unconventional, but think about it. Who doesn't love doughnuts? It's unique, delicious and something everyone will love. When you know what you want, it will end up looking amazing and tasting even better. Why not give this one a try for your wedding?
"Cheese" Cakes
Everybody loves cheesecakes, but what about making a cake that's made of actual cheese? This one is also a bit unconventional, but being normal is boring. There are so many options and presentation styles. Do you want mozzarella? Perhaps some sharp cheddar. Maybe you want to add some flair with pepper jack. The options are limitless, and it will look and taste amazing. Your guests will never forget the wedding with the "cheese" cake. Plus, using actual cheese will make your wedding feel like a classy wine and cheese party.
Tile Inspired Print Cakes
Tile patterns are all the rage in the pattern world right now. Having a tile-inspired print on your cake can make even the most boring of cakes stand out from the crowd. Any cake patterns can wow any wedding guest by just the look alone. For a simple aesthetic that's sure to leave your guests in awe, try a tiled look for your wedding cake.
Edible Flower Cakes
Flowers are great to look at and smell, and now you can munch on them. Edible flowers are one of the hottest new trends, and they're perfect decorations and borders for any wedding cake. With spring coming to an end and summer right around the corner, using flowers for your cake will be the perfect complement to the beautiful weather during your wedding.
One-Tiered Cakes
A one-tiered cake doesn't have to be boring. Sometimes less can be more. The minimalistic look is taking the world by storm, so why not apply it to your cake too?
A one-tiered cake will also make the ceremonial cutting of the cake go off without a hitch. This cake style is also quicker to bake than the multi-level cakes, so you won't have to worry about time constraints. A simple one-tiered cake can make anyone hungry for more.
Fern Cakes
When you think about cake decorations, what comes to mind? Flowers? Cherries? Ferns? Probably not the last one, but they should. Fern cakes can bring a beautiful forest-inspired look to your cake and your wedding. People are expecting a white wedding cake, but the touch of green that the ferns provide will make your cake all the more special.
Have Your Cake & Eat It Too
You already have so much on your plate, don't let the cake be another one (at least not until dessert). Have no fear when it comes to wedding plans because Knowles Hospitality has got you covered for all your wedding needs. When it comes to booking, cakes, or dress issues, and more Knowles Hospitality is here to help. For more information, contact us at (973) 731-2360 today!