5 Thoughtful Gifts to Give Newlyweds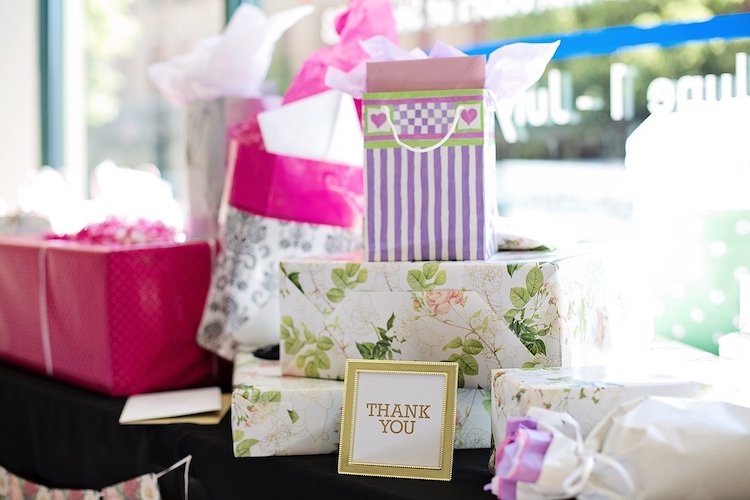 Wedding gifts can be difficult to get right. Oftentimes, wedding gifts are tossed to the side or stored in a dusty basement. If you want your gift to stand out from an abundance of toaster ovens and Kitchen Aids, these gifts are guaranteed to evoke an audible "aww." Check out these five sentimental wedding gifts that will impress any newly married couple.
1) Personalized Photo Albums and Memory Boxes
What better way to begin a marriage than with an empty photo album or memory box?  Brimming with hope and excitement, this unique gift symbolizes a new beginning that is full of potential. The couple will have a place to collect pictures and small tokens that bring memories of their journey together. This is a gift your favorite newlyweds will enjoy filling up and reminiscing for years to come.
2) Customized Wine Labels
Every milestone occasion deserves a celebratory bottle of wine or champagne. Creating a custom label for the couple's favorite bottles of wine is a fun accessory to celebrating big moments. Customize a label for anniversaries, bringing home a new pet, the birth of their future children, first holidays together, or even buying a new house. Be creative and make the labels unique to your couple!
3) Subscription Boxes
For couples that love experimenting with new dishes in the kitchen, a subscription box brings new ideas directly to their table. This is a great way to inspire date nights, try new things, and spend some quality time together! From exotic spices and gourmet cheeses to scrumptious baked goods, there are a plethora of foodie subscription boxes to choose from.
4) GoPro Camera
For adventurous thrill-seeking couples, a GoPro camera will capture their most exciting adventures – and fill out those photo albums and memory boxes. The compact and waterproof camera is perfect for traveling. To make it more meaningful, engrave the camera with the couple's initials, well wishes, or a few sentimental words. This will get the newlyweds excited for their next adventure!
5) Framed Wedding Vows
If you really want to get the tears flowing, try gifting a framed picture of wedding vows. This is especially meaningful for couples choosing to write their vows. What better reminder of their wedding day than framing the very words that bound them together. Include a wedding photo or a small collage to create an elegant visual piece. Not only is this a touching sentiment, but it is also a beautiful piece of décor to add to any room.
Finding the Perfect Gift for Newlyweds
Choosing the perfect gift may seem like a daunting task, but using some creativity and personalization can turn your gift into something the newlyweds will cherish (and actually use). At Knowles Hospitality, we understand picking a wedding gift is not the only difficult choice involved in a wedding. For help with all your wedding needs, contact our expert wedding planners at (973)-731-2360. We look forward to bringing your fairytale wedding to life.