Best Times of the Year to Say 'I Do'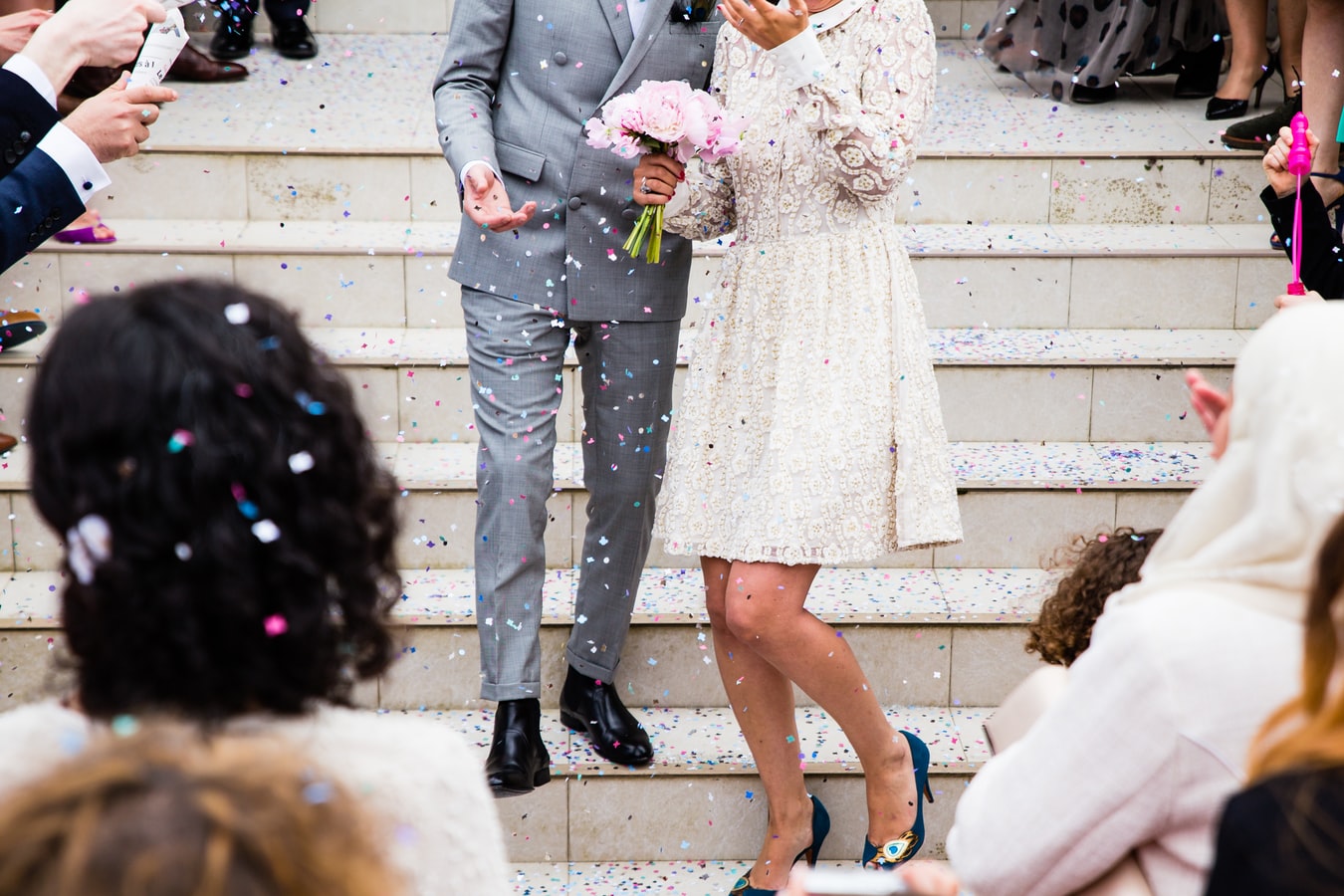 From posting on Pinterest boards in high school to finally being engaged, women everywhere begin to plan their weddings years in advance. One of the most important parts of the process is determining what time of year you plan on exchanging vows. There are so many options from a winter wedding with snow-covered fields, fluffy jackets, and plaid-printed scarves, or a summer wedding with an outdoor reception, fresh fruit, fun drinks, and a dance floor under the moonlight. Here are our tips for choosing your perfect time of the year to say, 'I do.'

Couples Love Fall Weddings
September and October are two of the most popular months to get married. September provides the perfect combination of great weather with that transition from a hot summer into a crisp fall atmosphere. October is the coziest of months to say 'I do.' The leaves are changing color, the signature color palettes are coming out, and the warming food is cooking. You can still have a fall wedding without making it look like you're getting married in a pumpkin patch while still incorporating those signature autumnal touches like rich colors, apple cider, and foliage.
Spring for a Spring Wedding
Besides September and October, May and June are two of the most common months to exchange vows. Springtime reminds people of rebirth and can be the perfect time to begin a new life with your loved one. If you're a sucker for pastels, minimalism, and greenery, May is the time for you to get married. You can get wedding florists to create unforgettable floral arrangements to play up your wedding. A spring wedding color palette combines cheerful colors and pastel hues to create an airy, delicate atmosphere, perfect for any couple. For the couple that loves late spring and early summer, June is the perfect month for you. June can be one of the best months to have an outdoor wedding or wedding reception for guests to be happy, comfortable, and ready to dance the night away under the stars.
Winter Wonderland Weddings
Finally, we have to talk about winter weddings. Winter is still a great season to get married, but it is also the most problematic.  There can be many issues with a winter wedding including unpredictable weather, travel issues, and bitter cold, but if you plan ahead (weather-permitting), having a winter wedding can be extremely cozy and your wedding photos will be stunning. Winter weddings also cost less when it comes to venues and travel, keep you and your guests' wallets happy.
Choose A Month With Significance
Although many couples choose their wedding date based on their seasonal preferences, be sure to take into account dates that are symbolic to your relationship. Think about getting married the date you first met, the day you officially became a couple, your parents' or grandparents' anniversary, or any other date you and your spouse deem worthy of consideration. If you choose to take this path, let your guests know about the significance of your wedding day in your ceremony programs. Everyone celebrating on such a significant date will make your wedding even more special to you.
Make The Most of Your Budget
Finally, keep into account your budget. Some months are going to be more expensive to have a wedding more than others. A wedding in January, March, or November is more likely to cost less because there will not be as many couples fighting for the same venue. When it comes to planning your wedding, from the date to the venue, the wedding planners at The Manor can help you every step of the way. They want to make your wedding day the most special it can be, and not break the bank while doing so.  To start planning the perfect wedding for any season, call The Manor at (973)-325-2060.