3 Tips for Selecting the Perfect Winter Wedding Attire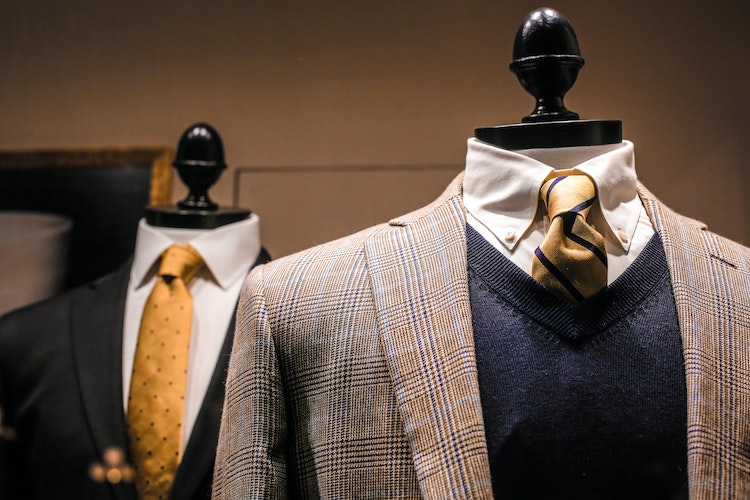 Picking out the perfect outfit for a wedding can be a tricky feat, let alone a winter wedding. How does one keep up to date with the newest fashion trends while maintaining a sense of tradition at a wedding? Will I need to wear layers? Should I keep a muted color palette? Winter weddings are whimsical events, and dressing for the occasion takes deep consideration of functionality and fashion requirements. To help simplify the planning process, the Knowles Hospitality team compiled a list of the latest wedding trends for 2022.
1) Eyeing Winter Fashion Trends While Being Realistic
Fashion week is the epitome of glamour- high fashion models sporting over-the-top statement pieces with lofty price tags. Fashion designers from all over the world highlight their creations for the upcoming seasons, including their takes on what's in or out of this trend cycle. Despite the inflated cost, these shows can give us an innovative idea of what is in now, whether it be textiles, colors, or shapes. Knowing this, it's not expected for a wedding attendee to splurge on expensive designer items for a wedding when the items will only be worn once or twice in their lifetime.
The 2022 fashion week cycle in NYC, Paris, and Milan identified several key items to keep a lookout for in the winter, which brides can incorporate into winter wedding attire. Color-blocking, opposing colors on the color wheel, as well as styling monochromatic outfits, can add a bit of high fashion to wedding attire. Oversized blazers and coats became a statement item in the past year and can perfectly be dressed up or down for a themed wedding. Textiles such as velvet and knitwear[1] are emerging as favored textures, and with a bit of layering, supply that bit of extra warmth for a winter wedding!
2) Nothing Wrong with Sticking with the Classic Attire
Keeping an eye out for new fashion trends opens the door for new and trendy outfits. When attending a winter wedding, it may be best to stick to the trusty, classic outfits. Dresses with sleeves and long maxi-style skirts provide the perfect coverage for the colder seasons and allow for free movement on the dance floor! Shawls worn over the top of dresses add a hint of elegance to an outfit while contributing some extra warmth.
Darker hues and muted tones "never go out of style" since they are winter classics. Prints with a dark base color add a bit of spark to a muted outfit, and with endless patterns to choose from, will add a bit of originality to your look!
3) Consider the Occasion of the Winter Wedding
Creative liberty is important when deciding on attire, yet the greatest factor to consider is the wedding itself. Is there a dress code? What about a theme? Where is the wedding taking place? Will there be dancing? Keeping these questions in mind when deciding on attire, one can have a deeper understanding of the functionality and aesthetic expected. Whether it's a Winter Wonderland or cozy holiday reception, there's an outfit out there that will assimilate you into the special day.
Attend Your Knowles Winter Wedding in Style!
Winter weddings are a time for joyous celebrations of love, with a bit of a chill in the air! While picking out the most suitable winter wedding attire can be daunting, do not let it frost your mood. Look for functionality and emerging trends to have you looking your best on the special occasion.
Seeking more winter wedding insight? Remember to subscribe to our blog for everything and anything about weddings, galas, and celebrations! Knowles Hospitality is your go-to for wedding and gala advice and tips. With over 60 years of experience, our team has the answers to all your heart's questions. Reach us at (937) 731-2360 or connect with the Knowles team via social media or our site today!
[1] https://www.vogue.co.uk/fashion/gallery/autumn-winter-2022-fashion-trends