Wedding Dress Details to Lookout For this Fall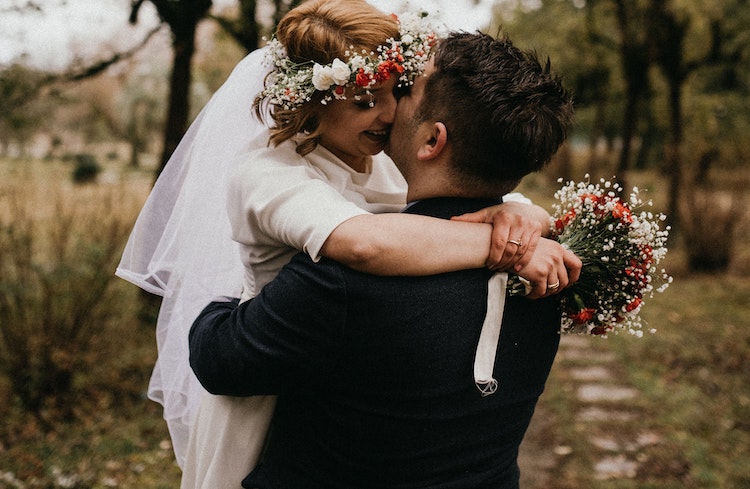 Fall weddings showcase everything that bridal life represents. Romance, whimsical flair, and natural sophistication keep brides planning their big day for post-summer months making dates in September and October some of the most sought out. Recently engaged and keeping your eyes out for some wedding dress inspiration for your dream fall wedding? We've put together some of the latest trends you'll be seeing brides wear this fall, so you can stay ahead of the game.
Fall Style with Off-the-Shoulder Sleeves 
Were you one of those ladies that woke up bright and early to witness both royal weddings? Don't worry we did too, and yes, we were gushing over those regal wedding dresses. Kate Middleton set the standard when she introduced lace sleeves in a sexy, yet elegant way. Fast forward to Meghan Markle's big day where she brings back the bateau neckline – one of her favorites if you keep up with everything royal fashion. Her bateau neckline and long sleeves have been custom made for her by Clare Waight Keller for the luxurious Givenchy.
Lucky for us, affordable designers everywhere are jumping on shoulder looks inspired by Meghan Markle. Interpretations of off the shoulder sleeves by Justin Alexander and Monique Lhuillier give the same look fit for a queen without the super high coverage of Markle's Givenchy dress. The blend of sexy sophistication can be made a reality with off the shoulder sleeves and lace embellishments, and we can't wait to see it!
Wedding Corset Bodices 
For the bride looking to break barriers on her wedding day, corset bodices continue to be the trend we can't get enough of for fall. With exposed boning and sheer fabrics, you can easily customize with layers to get your desired look. Another element we're tucking away into our bridal pockets for later includes capes. Yes, capes! If a veil doesn't seem to be in your future, but you're still looking for the added drama, a bridal cape will be right for you. If the corset bodice you have your eye on is a strapless gown, a bridal cape will be one of the factors to turn heads as you walk down the aisle. The delicate corset details paired with a show-stopping cape combo has to be one of our favorite fall looks ever!
Fall Inspiration for the Boho Bride 
Every season, designers need to make sure to cater to all the brides and styles out there. For boho brides getting married in the fall, this can be the best time to incorporate those intricate details we see trending. Bohemian-inspired dresses offer an airy and whimsical appeal, often incorporating a multitude of stylistic designs and features. For the boho brides that don't want to give anything up, full coverage lace gowns and feathered skirts give us all the feelings we're looking for to match a fall wedding. To further the vintage and effortless look for the fall season, tiered lace gowns will add the texture you're looking for without compromising the soft silhouette.
Achieve Style for Your Fall Wedding
Fall will forever remain as one of the greatest seasons of them all. For weddings, in particular, this season offers colorful backdrops and cozy atmospheres. The trends we're seeing for fall can easily reflect any type of fall wedding you're looking to plan. Whether it's a modern gathering or a wedding venue centered on traditional opulence, we're excited to see our brides fall in love with their picture-perfect gowns! Connect with the wedding planners at Knowles Hospitality by dialing (973) 731-2360.