Knowles Hospitality Top 10 Wedding and Event Blogs of 2020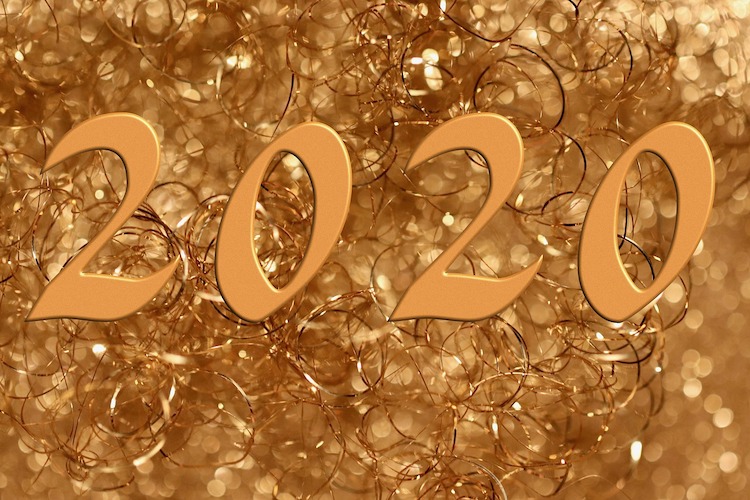 Due to the pandemic, most peoples' social lives went on a year-long pause. As 2020 closes out and 2021 approaches, lots of people are hopeful for a better and healthier year. Unfortunately, 2021 doesn't promise anything quite yet; still, Knowles Hospitality has not stopped working to provide wedding blogs that you can draw from for your 2021 wedding.
Whether the next year is a continuation of last or brings back our normal lives, Knowles' beautiful venues and blog posts have got you covered on all things marriage. Planning an in-person or virtual wedding? Knowles' Hospitality has compiled a list of our top 10 wedding and event blogs of 2020.
10). Top Retro Wedding Colors
We understand that not a lot of couples want a traditional wedding with classic details like white bouquets and black suits. If you are that couple, this retro wedding blog is an example of a different theme for your big day. Vintage-inspired weddings are becoming increasingly more popular in the wedding industry and provide some personality to your wedding theme. You can draw inspiration from retro wedding's vibrant and rich colors for a wedding during any season.
9). The Best Colors for Winter Weddings
Unless you are an artsy person, coming up with a cohesive color palette for your wedding can be extremely challenging. Thankfully for you, this blog will give you three different ideas of trendy winter wedding colors to incorporate into your décor. Wintertime exudes feelings of warmth and love, so why not use wintery colors to incorporate those feelings into your beautiful winter wedding.
8). A guide to Taking Instagram-Worthy Prom Pictures
This year has been particularly hard on high school seniors. A lot of them have had to miss out on important "lasts" as a high school student. Although most of the school-sponsored events were canceled, there is still hope for some normalcy next year. Whether your school is doing a virtual prom, smaller prom, make a smaller exclusive prom; this blog includes tips and tricks to take amazing prom pictures. While most of this year hasn't been much to pose for, getting memorable prom photos to look back on one day will bring you a spark of joy.
7). Ways to Keep Your Wedding Outfit Sustainable
Some of us overlook the consequences that our purchases have on the environment. Big companies don't usually participate in green practices and contribute to the increasing amount of carbon emissions. If you want to participate in efforts to lower your carbon footprint and throw more of a sustainable wedding, read more here. We provide different ways to make your wedding ensemble a tad bit more eco-friendly than just purchasing a suit or dress right off the rack. This way, you can step in the right direction toward saving the environment while remaining stylish and throwing the beautiful wedding of your dreams.
6). What to Wear to a Wedding?
While you should never attempt to upstage the bride, who says that you can't roll up to a wedding in style. Weddings are not only fun to be in but also to attend. It's an excuse to dust off that old tux or dress to feel put together and classy for a night. Although weddings don't typically instill a strict dress code, you should still be aware and abide by the unspoken rules of attending weddings. Whether that's through looking at the venue to see what kind of attire would be deemed appropriate or even talking to your grandma about what she finds appropriate, it is important to make sure that you arrive adequately dressed for this special occasion. Can't figure out what is OK or not to wear? Check out more on how to assess your potential wedding ensemble.
5). Tips for Writing Tear-Jerking Weddings Vows
Some people were born with an innate talent to spew their thoughts onto paper with elegance and move a crowd with just their words. If that's not you, don't fret. In this blog, we provide helpful advice and ways to step up your vows to wow your audience and show your undying love for your partner. Vows are a wonderful way to add to your ceremony and make your wedding a day that everyone will recall for years.
4). What are Glam Bars?
Nothing to do with alcohol but everything to do with the bride, a glam bar is the place to be for all thing's hair, make-up, nails, etc. These all-in-one establishments make for an efficient and fun way to ready the bridal party in style. If there is one thing that you don't want to worry about at your wedding is looking your best. By hiring two or more stylists, you can maximize your time to get ready and walk down the aisle in a timely fashion. These also elevate your wedding experience and make the entire bridal party feel like celebrities. Read on to find out how you can incorporate a glam bar for your big day.
3). Underrated Love Songs to Play at Your Wedding Reception
Choosing a first dance song and father-daughter song is highly personal. However, there are some wedding classics that you might want to find room for in your reception playlist. These songs are both romantic and fun to play for your guests to set the tone for the night. Not to mention how fun it is to sit down with your partner and create a uniquely fun playlist for your big day. Read on to find out songs that you might have not heard before to play for your guests.
2). Tips for Engagement Photos
This year, a lot of young couples are going to open up engagement rings during the holidays. Engagement season brings love and photoshoots! These photos give couples a chance to celebrate and capture a special new stage in their lives. So why not make the pictures legendary! Whether you need help figuring out what to wear or how to pose during your engagement photos, Knowles Hospitality has answers to all your questions. Read here to find out how to rock your photoshoot.
1). What are Virtual Weddings?
Zoom has no doubt become the connection portal of 2020. Most people use Zoom or Skype to attend their classes or work meetings, but why not use it to get married in front of friends and families! Canceling a wedding is both devastating and hard work, so instead, you can live stream your private and safe ceremony with all guests attending. A virtual event doesn't mean you will never have your dream in-person wedding, but it is a unique and fun way to tie the knot during these unprecedented times. Check out Knowles' blog regarding virtual weddings to read more about these tech-savvy ceremonies.
From colors to glam bars to Zoom weddings, Knowles Hospitality's blogs can help you prepare for every aspect of your wedding planning. While we know 2020 has been tough on wedding planners and future newlyweds, we are here every step of the way to your dream wedding.
While our blogs provide helpful information, tips, and ideas for creating the perfect wedding, we also pride ourselves in our dreamy venues and wedding planning services that make wedding planning simple yet fun. You can contact us at (973) 731-2360, and we will handle everything when it comes to making your wedding day magical and unforgettable.