What are Virtual Weddings?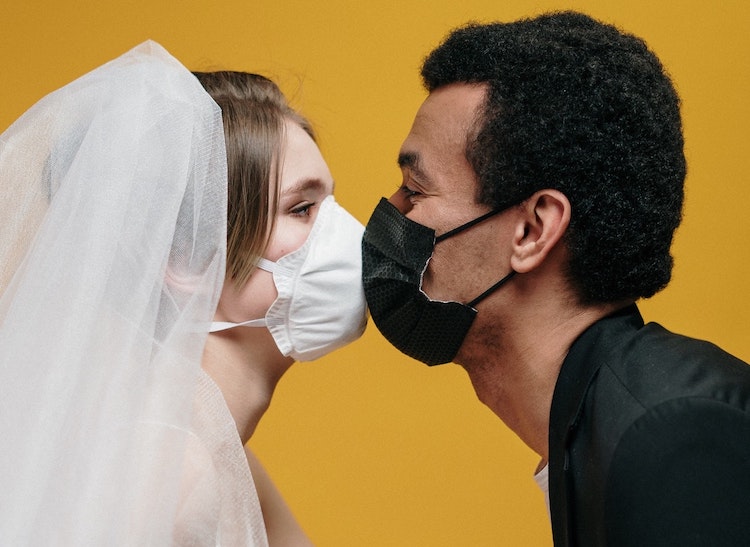 We all know 2020 was a whirlwind of stress, anxiety, and uncertainty, especially for couples planning to tie the knot. Having to cancel an enormous celebration like a wedding may feel discouraging, but the ceremony can still go on! Engaged couples devote too much planning and money to a wedding to just cancel or even postpone the celebration. Luckily, the happy couple has the unusual option of planning a virtual wedding.
A virtual wedding is when the officiant, the guests, and the couple come together through a video call. A virtual wedding ceremony is legal as long as the couple and the officiant are both physically present. Sure, this new method may sound odd, but 2020 was anything but normal. A virtual wedding isn't all that bad when you think about all the loved ones you'll keep safe from exposure to Covid-19!
It might not seem like there is a light at the end of the tunnel, but who knows? A virtual wedding can be all the rage! Keep reading to learn more about the latest 2020 wedding buzz.
The Virtual Wedding is Live!
Despite these uncertain times, countless newly engaged couples still feel determined to get hitched, whether in a virtual setting or in-person. There are so many video conferencing apps, like Zoom and Skype, that allow couples to broadcast the ceremony to dozens of guests, who can react in real-time. Virtual wedding guests can see and hear each person on the Zoom or Skype call, which makes the ceremony accessible for every guest! Thank goodness for technology nowadays, right?
But the virtual capabilities don't end there because video apps also have chatrooms, so guests who were going to sit at the same table can still socialize. Although a virtual wedding may not seem ideal, it's still more appealing than canceling or postponing the celebration.
Look on the Brightside
Weddings are such a momentous event for the couple, friends, and family. Nobody wants to see a celebration like that get canceled and at least there are ways to keep the party going! The most important thing, after all, is the love shared between two people and nobody can take that away from them. For now, a virtual wedding will keep the couple, family, and guests safe from exposure to Covid-19. We are certain that after the storm passes, a big wedding celebration is going to be necessary! Getting creative with your guests during your virtual celebration is key!
Build your wedding playlist on Apple Music or Spotify to share with your guests, create a shopping list for food and drinks, and make the best of it! Create specialty cocktails you all can enjoy together over zoom, make simple and easy appetizers to make it feel like everyone is together, and wear your dresses and suits to make it seem like you are all meeting up in person. All you need for this digital wedding is a great (virtual) company and a little imagination!
Get Excited About a Virtual Wedding!
Whether you're planning your virtual wedding, postponing your wedding, or reviewing other options, our wedding planners can help you reach a resolution that will please all parties involved in the process. Here at Knowles Hospitality, we're seamlessly adapting to all these new changes by continually monitoring CDC and state/federal guidelines, so we're determined to deliver the best virtual experience possible to couples throughout northern New Jersey. Contact our experts at (973) 731-2360 to plan your wedding now.