Planning Your Summer Wedding with Covid-19 Unpredictability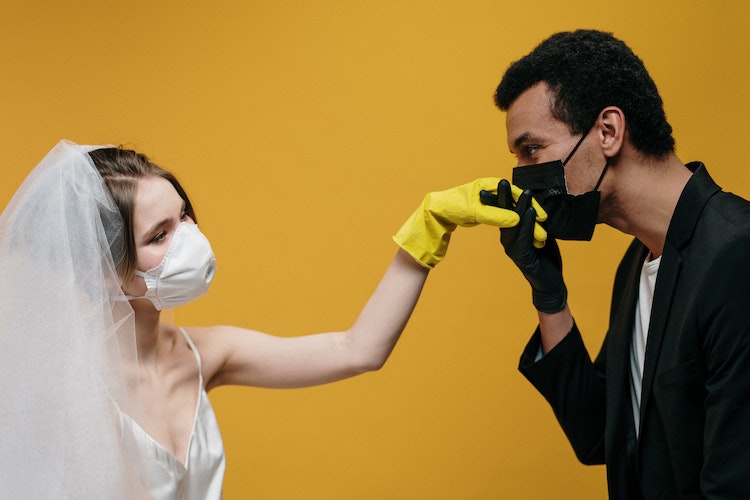 The COVID-19 pandemic left a lasting effect on many elements of modern-day life, particularly how couples tie the knot. Throughout 2020 and 2021, countless couples had to put their wedding plans on hold since people could not congregate, even in smaller groups. Now two years into the global pandemic, couples planning a wedding this summer must still tread with caution.
Even with commonplace vaccinations and more activities held outdoors, the immense surge of Covid cases at the tail end of Summer 2021 showed everyone that Covid has a nasty habit of lingering regardless. Covid continues to surge through New Jersey, with nearly every county in the state experiencing a recent uptick in cases.
Nonetheless, couples in northern New Jersey still have their hearts set on a summer wedding, and Covid won't stand in the way. Having a summer wedding in the wake of Covid is not an impossible feat, but it relies on a mixture of flexibility, careful planning, and luck.
Planning a Safe Summer Wedding
So, what steps should you take to plan around Covid? Your first thought may involve requiring vaccinations, and perhaps also negative Covid tests, for all attendees. While this plan is certainly rational, and a terrific addition to any Covid-adverse wedding, it alone may not be enough to prevent an outbreak at your wedding.
Other precautions made at the event may prove to be more effective. Ensuring guests sanitize frequently throughout the event, for instance, is an easy way to prevent the spread without changing the wedding format itself in any drastic way. You could also consider having temperature checks for all guests when they arrive or having a medical professional on speed dial to answer any questions you may have about guest symptoms.
Outdoor venues, such as The Manor's outdoor garden ceremony venue, may generally help reduce any spread compared to indoor venues.
The Virtual Option
You may also want to plan for a virtual option at your wedding, to have an option prepared for any guests who may be concerned about their Covid status. This virtual option is especially recommended if you have international guests on your invite list.
Due to travel precautions from the CDC, international citizens currently traveling to the U.S must show not only a negative Covid test and proof of vaccination to leave their country, but also must have a visa or alternative entry documentation. These precautions are likely to persist throughout the remainder of the summer due to the ever-present possibility of a new Covid variant and are worth considering because not all your international guests may have access to all of these requirements. If you expect potential issues to arise due to these travel precautions, make sure you are prepared to be flexible; having a virtual option prepared for those guests is a great way to be ready for any problems.
Review Your Wedding Venue's Covid Guidelines
Generally, it may also help to investigate your venue and their Covid flexibility and response plan. See if your chosen venue is taking the steps toward Covid safety that you deem appropriate and ask them for more specific details if needed. Knowles Hospitality and its venues at The Manor and Pleasantdale Chateaux, for instance, has taken additional steps toward sanitizing its facilities and is keeping an eye on CDC updates for any changes to make to its proceedings. Venues may have individual recommendations or possible changes they can make upon request to tailor your experience to be as safe as you would like it to be. If you have specific modifications in mind, check in with your venue to see if they can work with you on achieving them.
Finalizing Your Summer Wedding's Covid Protocol
Choosing how to approach Covid at your wedding is ultimately your choice. It is up to you to decide how many measures you want to take, and how well those measures can fit into your specific wedding size and location. Knowles Hospitality is prepared to make your wedding as safe as possible, taking every measure possible to ensure a Covid-free experience.
Feel free to contact our wedding planning experts by dialing (973) 731-2360. We welcome any inquiries you may have about the steps our team is taking toward making your day as worry-free and enjoyable as possible.