The Best Wedding Dresses For Each Season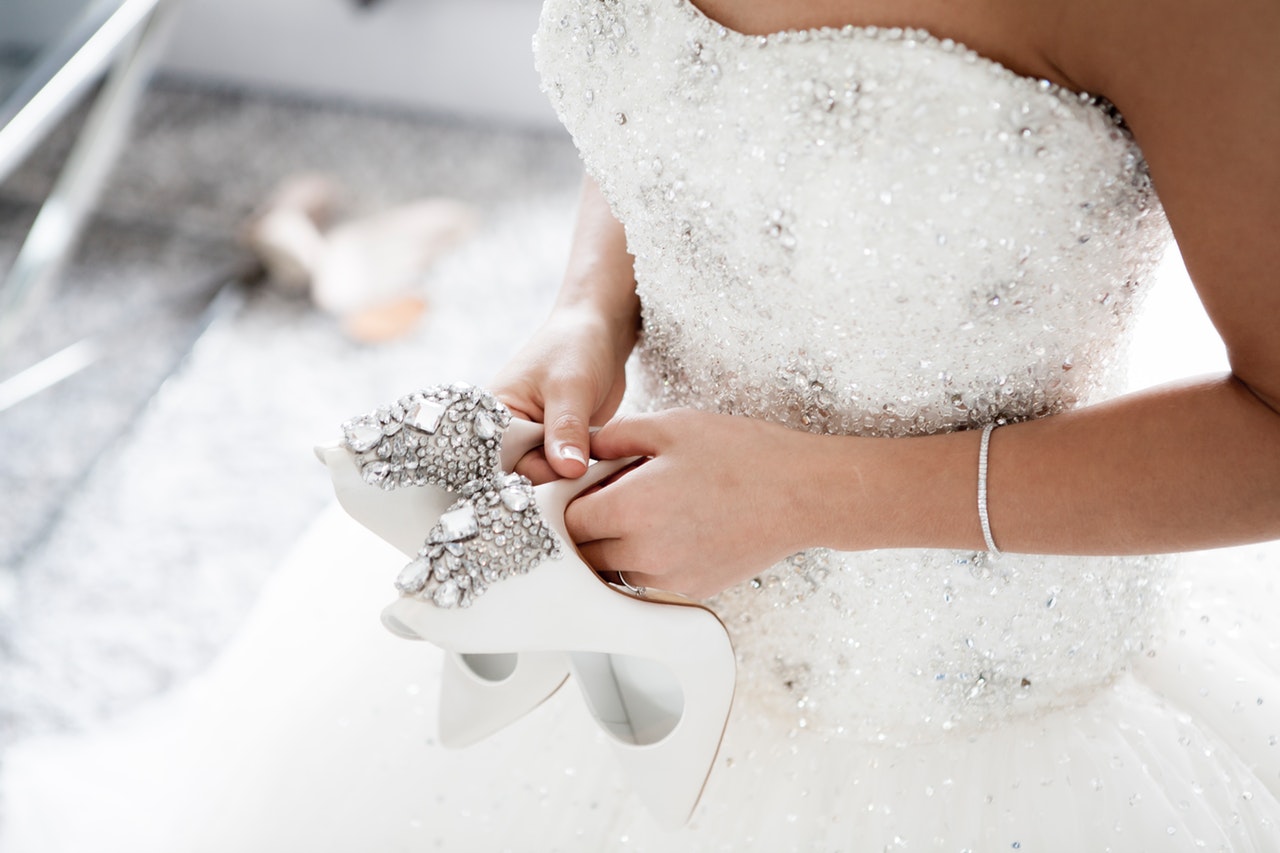 Do you have a hopeless romantic friend planning her dream wedding? Has she locked down a season for her wedding? Be honest with us: are you that friend? With so many stunning wedding dress styles in full bloom, finding a wedding dress that perfectly captures the magic of each season can be quite a handful. Don't worry—we're here to help. Having helped countless couples plan a magical wedding celebration, Knowles Hospitality has the inside scoop on popular wedding dresses for each season.
Spectacular Spring Wedding Dresses
Spring speaks to the whimsical daydreams in every bride's mind. In case you didn't receive the memo, full skirts and lacy details are both spring staples. A vintage tea-length gown is perfect for showing off a beautiful pair of heels. Brides can also choose to go sleeveless with a removable lace jacket for church ceremonies and brisker temperatures. Spring is also the time to play around with vintage details. For instance, scalloped necklines are a must-have for 2020, as are full coverage lace dresses. Imagine Grace Kelly, but with a modern twist.
Striking Summer Wedding Dresses
Summer is the time to go full boho with the lace trend. Remember when the tattooed lace look was a runway heavier hitter. Well surprise, it isn't going anywhere. Take advantage of the other runway trends like a low back and high leg slit with a flowy silk gown. If you prefer a more covered-up look, our wedding dress experts are obsessed with the boho-tiered skirts that danced down the runway at this year's Bridal Fashion Week. The overall idea for summer is movement. This means that you'll need a light dress that gently moves with you, creating a positively ethereal aesthetic as you glide down the aisle to the love of your life.
Fabulous Fall Wedding Dresses
Fall weddings are truly a magical experience. It's no wonder why fall weddings are so popular because the atmosphere, foliage, and fashion all help create a memorable event. Fall is perfect for adding structure to the typical frothy, flowy summer wedding dress. Brides will want to choose a corseted dress worthy of the runway or return to the full coverage lace that reigned supreme during spring. Brides can darken this look it up with a ginger-colored nude that is as moody as it is trendy. Brides can also opt for a minimalistic look and let the beautiful florals and rich earth tones complement and embellish this already flawless look.
Wondrous Winter Wedding Dresses
Now we're not saying this is a must-have for a winter wedding, but we're obsessed with the coat dresses that graced the runway this year. It's a perfect look for a winter wedding that's sure to make a regal statement. For brides that didn't fall head-over-heels in love with the coat look, we suggest a long-sleeved look with a scalloped neckline for added interest. Long sleeves with a low back will also keep the bride-to-be warm, without feeling overheated as she tears up the dance floor with her new husband.
Picturesque Wedding Dresses: Look Gorgeous During Any Season
Whatever the season, brides have an unlimited number of wedding dress choices. Remember that these are only some wedding dress ideas for each season. The bridal fashion industry is ever-growing and expanding, so there's no doubt that brides can discover a style that appeals to their vision.
Do you need help planning the most important day of your life? At Knowles Hospitality, we have a team of skilled wedding planners that can give your dream life. Connect with our wedding experts by dialing (973) 731-2360.