What We Saw On The Runway During Bridal Fashion Week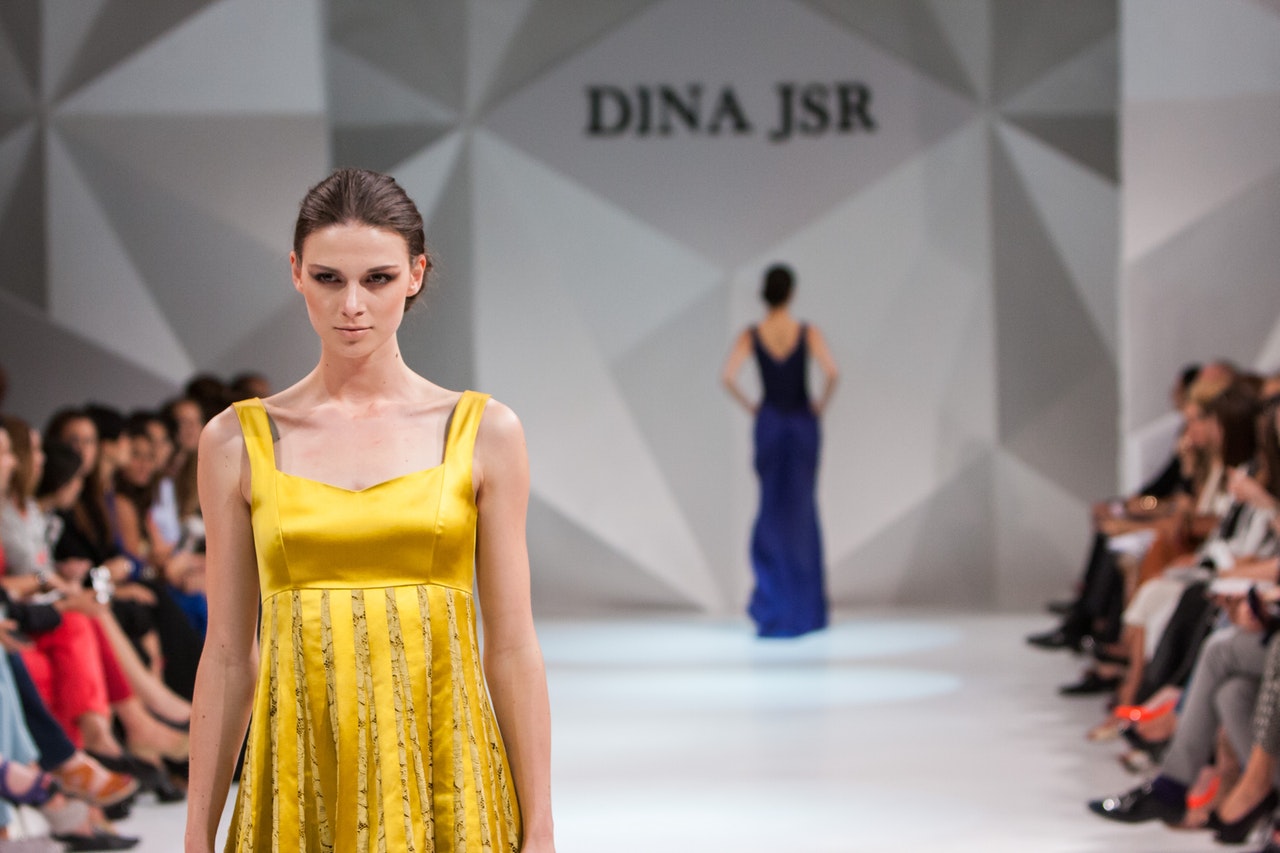 Get your wedding wishlist ready, ladies! Last year's bridal fashion week provided many new styling trends for a myriad of different wedding dress styles. Our wedding fashionistas were truly mesmerized by creating combinations of fabrics, unique necklines, and accessories that created unforgettable silhouettes that will flatter any bride-to-be. From bold colors to seasonal trends, we scouted the Bridal Fashion Week for the hottest fashion trends that you can incorporate to your approaching nuptials.
Trends Inspired By The Fashion Week Overlap
This year's Bridal Fashion Week saw some overlap with a good number of the runway's beloved trends from NYC Fashion Week. Statement bows added interest to gowns of all shapes and sizes. Meanwhile, ruffled necklines were also a huge hit on the runway this year. Unlike Fashion Week, the bridal looks featured ruffles as a pop of volume to the tops of sleek fitted dresses, allowing them to stand out. Color had an enormous presence on the runway with pink stealing the show both times. The explosion of vibrant colors we witnessed during Fashion Week translated to blushy hues during Bridal Fashion Week, with vibrant pops of pink taking center stage.
Looks Inspired By Historical References
Victorian detailing stood out as the quintessential trend for Fall 2019. But Fall 2020 bridal collections predict the trend's lasting ability as off-the-shoulder puffed sleeves provided a timeless nod to Victorian Era evening wear. The fabulous antique inspiration from Bridal Fashion Week goes back further than the 19th century; it goes back to the 18th with the return of the Watteau. A train starting at the bride's shoulders adds historical drama to a modern bridal look. Some of the most memorable looks featured removable trains to allow for more mobility and comfort at the reception. Lace was another timeless trend with inspiration from Hollywood's beloved Golden Age actresses like Audrey Hepburn, Rita Hayworth, Vivien Leigh, and Doris Day.
High Flying Wedding Fashion
Adding to the allure and whimsical feeling of this season's trends, like feathered skirts, adds movement to a bridal look. Skirts that glide with brides as they walk down the aisle, in general, were an audience-pleasing trend that adds an ethereal flair to any bride's ensemble. If the feathers seem a bit too much, tiered skirts were another bohemian trend that allows wedding dresses to float with brides. For the more whimsical bride, butterflies were a runway-favorite that effortlessly adds pops of color and interest to any wedding look.
Embracing Femininity
Lingerie-inspired corset tops, bare backs, and high leg slits also had a huge presence this year, dared future brides to make bolder outfit choices. Nonetheless, there are other ways to add femininity and boldness without relying on traditional wedding dresses. We're talking about the jumpsuits, pants suits, and dresses with blazer tops that made surprise appearances at last year's Bridal Fashion Week. The trends this year truly embodied the concept of a bride's individuality, and we couldn't be more excited to see how these trends will play out.