The Top Wedding Cake Trends in 2020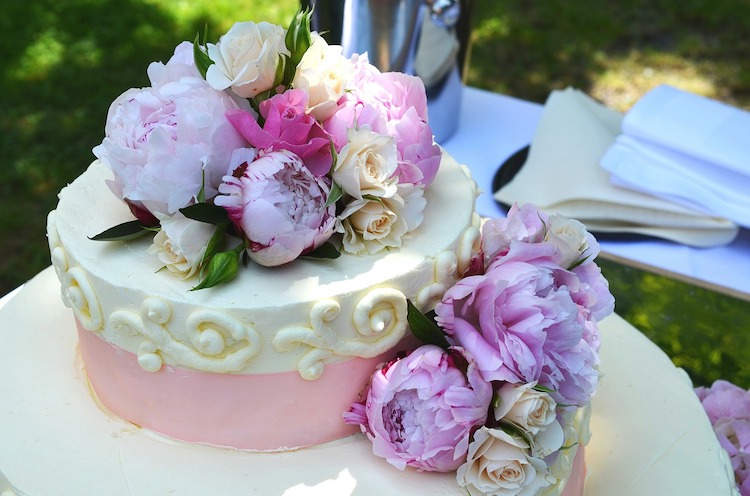 Delicious, unique, massive, rich, 3 tier, 5 tier, roses, flowers…often terms associated with your Wedding cake.  Between sending out invitations, choosing a wedding venue, and finalizing the seating chart, deciding on a wedding cake may seem like a minor detail compared to the entire scope of your wedding planning. But the wedding cake is arguably the most important item on a couple's wedding menu. At some weddings, the cake is the most extravagant part of the celebration. A lot of things could go wrong at a wedding, but having a cake that no one likes could be at the top of the list of all-time worst wedding blunders.
With weddings now becoming more personalized, it only seems natural that the cake-cutting ritual also gets some personalized attention. Like decor trends, different wedding cake flavors have come in and out of favor with couples through the years like pink champagne, hazelnut almond, carrot, and coconut. We recently searched high and low for the best wedding cake trends throughout recent years, so that you can make your wedding ceremony extra special with a magnificent cake that will delight guests, and have them vying for a second or third slice.
One-Tiered Wedding Cakes
While many couples select multi-tiered wedding cakes, a one-tiered cake can be unique – sometimes less can be more. The minimalistic look is taking the world by storm because they keep the focus on the most important part of your wedding day: the happy newlyweds.
So why not apply a minimalist design to your cake, too? A one-tiered cake will also make the ceremonial cutting of the cake go off without a hitch. This cake style also bakes quicker than the multi-level cakes, so you won't have to worry about strict time constraints. A simple one-tiered cake will still have wedding guests salivating for a slice of scrumptious cakes.
Multiple Wedding Cakes
Sometimes a celebration is too big for just one cake. You may create a wedding cake display consisting of several coordinating wedding cakes set on a grand cake table and perhaps surrounded by mini cakes, sweets, and floral patterns. This creates a cake buffet look that'll impress guests and allow them to sink their teeth into a sweet assortment of delectable flavors.
Wedding Cupcakes
Cupcakes aren't just for kids, but rather a unique way to set your guests on a taste bud adventure by introducing them to various cake flavors, like vanilla and chocolate, coupled with fun fillings, such as jam or fruit preserves. Cupcake options are endless; bakers can incorporate any flavor imaginable into a sweet and spongy masterpiece. Wedding day cupcakes may include red velvet with cream cheese frosting, champagne flavored, white mocha, cannoli cupcake with tasty cream filling, pistachio with chocolate sour cream frosting, peanut butter with jelly filling, or how about blueberry with blueberry cream cheese frosting?
Ruffled Wedding Cakes
Wedding dresses aren't the only place for ruffles on your big day. These cakes prove that ruffles are just as pretty when created out of frosting and fondant. The design of the cake's frosting looks like ruffled fabric, which can match the design of your wedding dress. It's fashion-forward and romantic, a soft and flowing cake design, tying into the top wedding cake trend of using an element from your wedding dress and building your cake design from that.
Vintage Wedding Cakes
A top wedding trend for fall 2020 involves adding vintage accents to wedding cakes. For this wedding cake trend, cakes are soft-shaded in pastels or ivory colors, include lace and brocade, and subtle pattern layers, plus delicate flower accents to look like a cake from ages ago, timeless and romantic. Icing pearls complete the vintage wedding cake style.
Finding the Perfect Wedding Cake
How it looks is critical, but a wedding cake has to taste great because wedding guests have been spoiled. Finding the perfect delicious display may feel overwhelming, but the wedding planning experts at Knowles Hospitality can provide expert assistance and take away any worries you may have. With over a decade of experience in the wedding planning industry, Knowles Hospitality can help you with all your wedding needs from finding venues, catering, and even decorating with treats. For more wedding planning assistance, call us today at (973) 325-2060.