The Top 2020 Wedding Dress Trends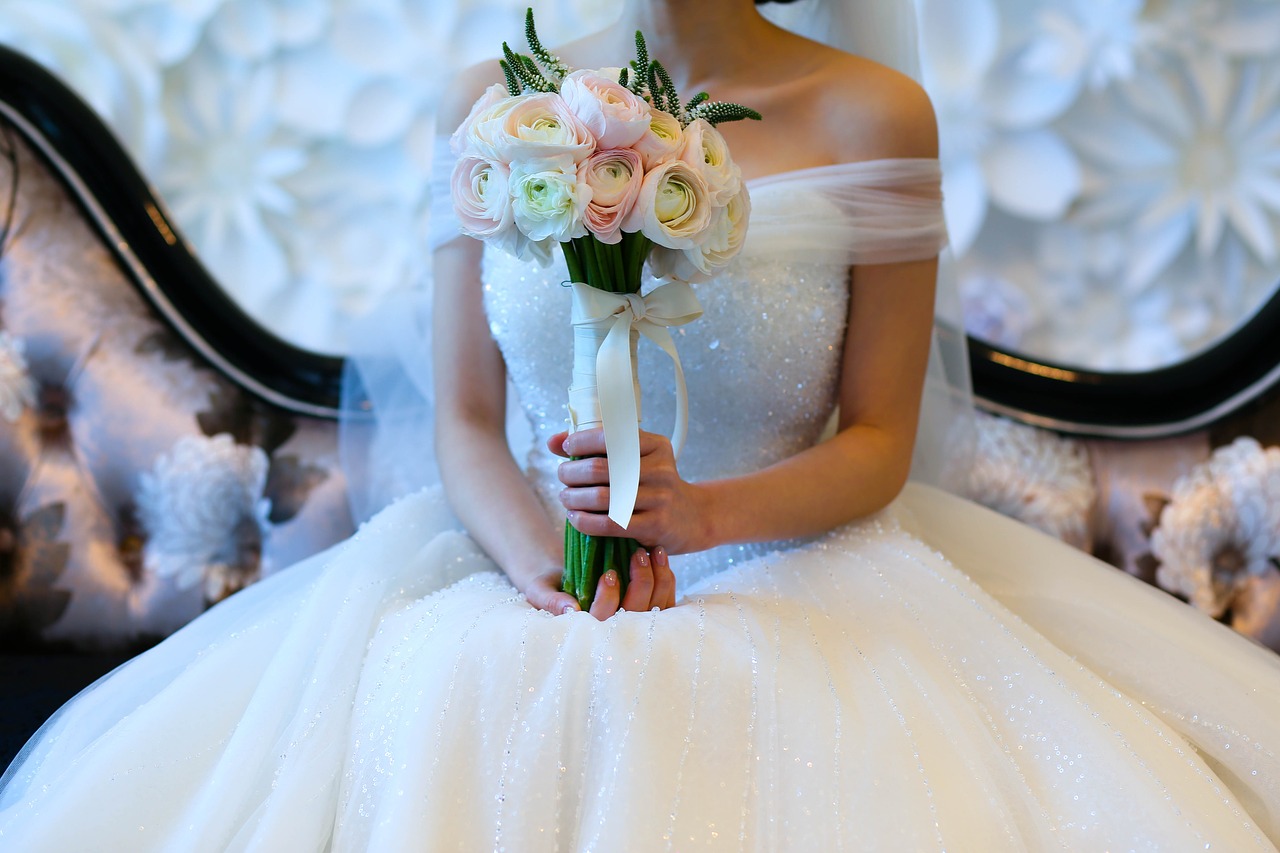 With 2020 well underway, we've noticed many brides-to-be rocking popular wedding dress trends. Wedding dresses now come in all shapes, sizes, and colors. Bridal fashion week had some works of art come down the runway that were absolutely stunning. However, some looks were more wearable than others. Here are some of our favorite wedding dress trends that continue to take over 2020.
The Sleeves On A Wedding Dress
Puffed sleeves are huge both in bridal and street fashion this year. Equally dreamy are loose puffed sleeves with long cuffs.
A Triumphant Return To Minimalism
Clean, classic, and timeless. We adore the minimalism trend. This allows any special accessories and bouquets to pop and it also allows you to remain the focus rather than your dress. This trend is great because it comes in all different shapes and styles so you can find a sleek dress that's flattering on your body.
A Glance At Appliques
On the other end of the spectrum the dreamy look of flower appliques with some sparkle is a temptation that is irresistible. For more fantasy and whimsy we adored the butterfly trend. Models covered in butterflies looked as though they sauntered out of a story book and onto the runway. This look is perfect for the bride that wants a little more magic in her day.
2020 Is All About Low Backs
Low back dresses are everywhere. We love the new alternative to showing some skin. The look can be sophisticated or sweet depending on the other trends lower back is combined with. You can have the low back pair with a minimalist gown or an embellished gown complete with a statement bow at the back to tie in your low back look to a more sweet frothy look.
Creative Color Combinations 
Hints of color on white dresses were all the rage this year. The runway loved bright vibrant pink. Though other trends included black and a perfectly pale green for any spring and summer wedding.
Adding Lace To Your Wedding Dress
Lace has been a wedding staple for centuries. Now we have full coverage lace or barely there tattoo lace that looks like it's part of the skin. Whichever of these looks you choose you are sure to look sleek and gorgeous on your big day.
Every bride – regardless if they choose to draw inspiration from the most popular 2020 wedding dress trends – has countless options. At our northern NJ wedding venue, we've witnessed countless gorgeous brides arrive looking like they just stepped out of a bridal magazine's photo shoot. Make your special day even more memorable by gliding down the aisle in a fabulous wedding dress. For more helpful tips and trends, make sure to subscribe to our blog.