Themed Weddings for Every Month of the Year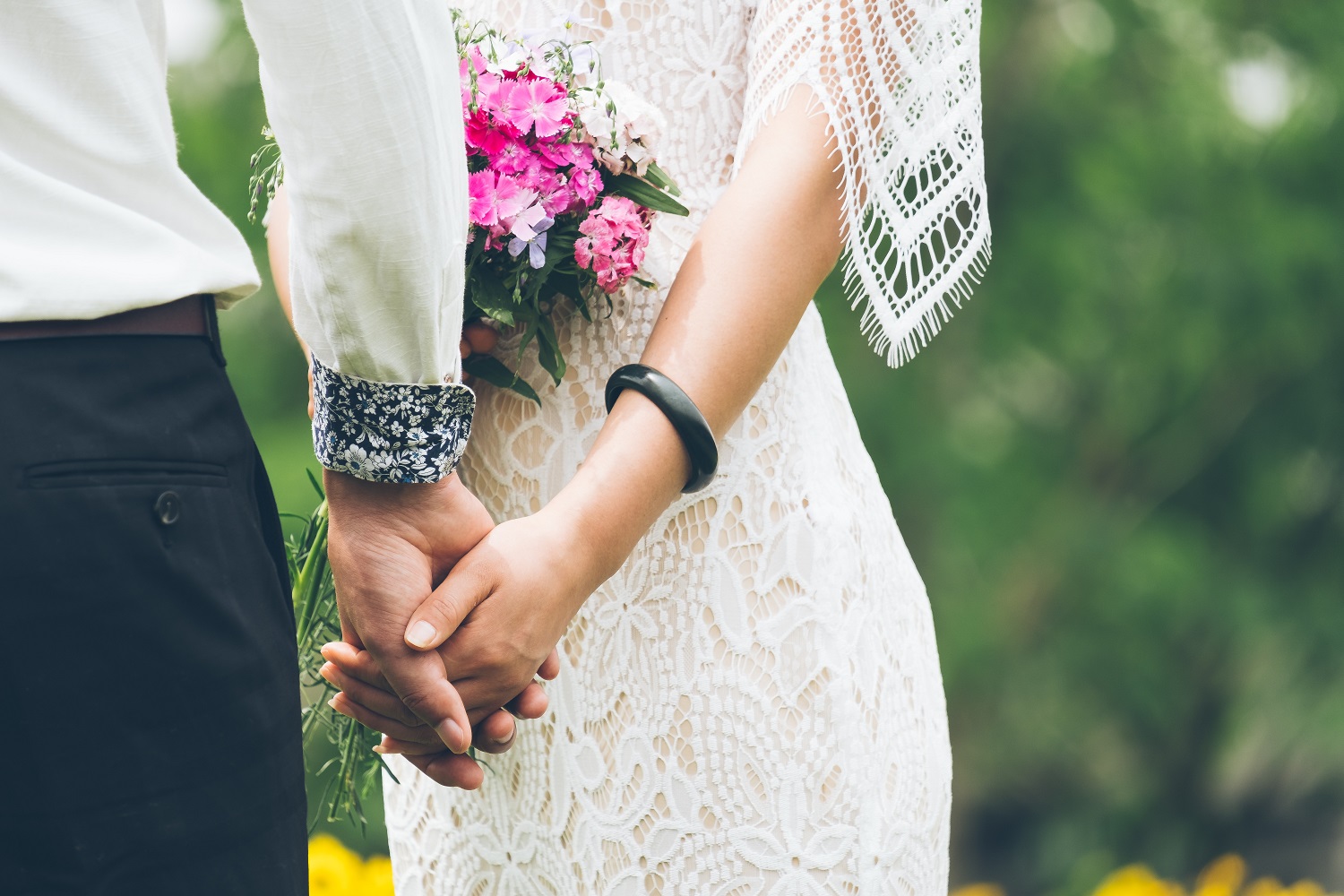 With so many possible wedding themes to choose from, how can you possibly narrow the selection to one fabulous wedding theme? Don't worry because the experts at The Manor have you covered. Each month out of the year brings a new possibility for a wonderful wedding theme. Let's explore some popular wedding themes month by month!

January: Winter Wonderland Wedding
What better way to bring some much-needed warmth to the peak of the winter season than with a beautiful winter-inspired wedding? With beautiful winter colors like silvers, whites, and blues at your disposal, the décor possibilities are truly endless. Try adding decorations and statement pieces that enhances beautiful aesthetic like extravagant ice sculptures, or a snowy winter backdrop.
February: Valentine's Day Wedding
Can you feel the love in the air? You should because February is the universal month of love, so having a Valentine's Day themed wedding in February is definitely a match made in heaven. Plus, the colors of red, white, and pink would make for amazing color patterns at your venue that would make your wedding pop. Adorn the reception hall with beautiful roses and a massive chocolate fountain that will surely delight your wedding guests.
March: St. Patrick's Day Wedding
Kiss me, I'm Irish! What could possibly be a better fit for a wedding in March than with the luck of the Irish? Get ready to bring the magic of the emerald isle to your wedding with magnificent green decorations! Entertain every wedding guest with an open bar filled with delicious Irish beverages like Guinness and Jameson.
April: Spring Wedding
Get ready because spring is in full bloom. Sure every bride craves a spring wedding, so why not jump on the bandwagon. You can use this theme as an excuse to incorporate girly and flirt décor to every aspect of the wedding. Fill up every corner of your wedding with the most mesmerizing assortment of flowers that will instantly capture a guests' attention from the second they lock eyes.
May: May Flowers Wedding
And what do those April showers bring? That's right, May flowers! Having a floral themed wedding in May is a classic, yet a timeless tradition. It also simplifies the decorating process You can add flowers such as tulips, pansies, peonies, daffodils, and primroses to your wedding as decoration.
June: Rustic Chic Wedding
A rustic chic aesthetic incorporates country and vintage ideas into events. Since June marks the end of spring and the beginning of summer, having a rustic outdoor wedding could be the perfect fit for the warm weather and the coming of summer. Plus, if you're on a budget, this can be a perfect inexpensive option so that you can save it for your honeymoon.
July: Patriotic-Inspired Wedding
Embrace your patriotism with a USA-inspired wedding. Not only this is a popular theme among military couples, but celebrating the love for your country in a wedding could liven up your wedding. Red, white, and blue decorations can make your wedding pop.
August: Sea-Inspired Wedding
Who doesn't love the beach? Having a beach themed wedding could be a perfect option to end your summer with. Plus, having your wedding at a beach can add to the theme, since having weddings at a beach is a pretty popular option during the summer months. Think about having seashells as centerpieces or providing seafood as your main entree.
September: Autumn Wedding
Everybody loves the fall, so ringing in the start of the fall season can be the perfect option for your September wedding. Having red, orange, and gold light up your venue along with pumpkin and apple flavored treats for all your guests can make your wedding a success.
October: Halloween-Inspired Wedding
If you and your betrothed love Halloween, why not host an unforgettable wedding monster mash? What better way to celebrate the spooky season than having a spooky wedding? Halloween is one of our favorite holidays, and many others love it too! Plus, Halloween colors and aesthetics can please your guests.
November: Thanksgiving-Inspired Wedding
It may be a bit similar to an autumn themed wedding, but this fun theme offers a treasure trove of different nuances that you can incorporate into your wedding. Not only does a Thanksgiving wedding allow you to serve an unforgettable meal, but it also allows you and your hubby to show guests how thankful you both are to have them in your lives.
December: Holiday Wedding
What can make others feel more warm and fuzzy inside than the holiday season? Celebrate the holiday season by having a wedding themed after the season for December to remind your guests that being together is the greatest gift of all.
Find More Wedding Theme Ideas and Other Wedding Tips on our Blog!
We hope these wedding themes spark an idea of what you would like for your wedding theme for the coming years. Your wedding will surely stand out with our ideas for wedding themes and all of your friends and family will have a great time too. For more wedding tips and advice, along with more information about the Manor, subscribe to our blog today!