Tips for Exquisite Modern Weddings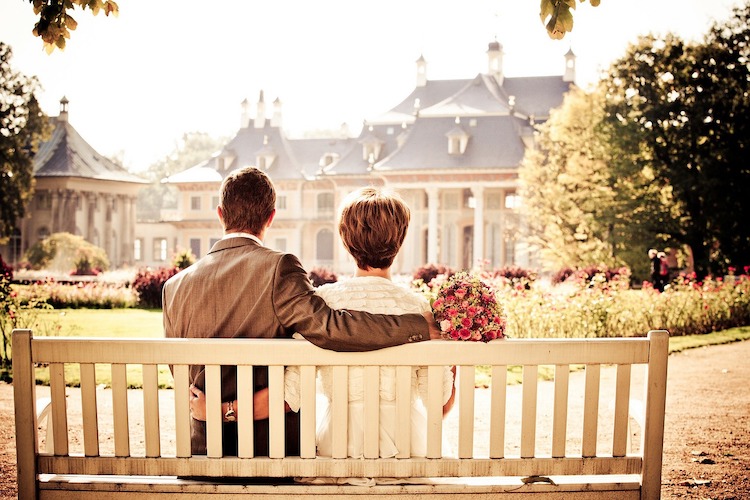 While all weddings have a mix of traditional elements, your wedding day should reflect a modern style that will allow you to look back fondly on your big day for years to come. Modern style—especially in 2022—has a lot to do with thinking outside of the box and re-framing traditional wedding elements to make them more personal. Whether that means finding time for intimate moments with your partner during your wedding or incorporating a cultural wedding ritual, modern weddings allow you to really take charge in wedding planning.
A modern wedding leaves a lot of flexibility to create memorable moments that will heighten the atmosphere. With over 60 years of event planning experience, the wedding experts at Knowles Hospitality understand the ins and outs of planning a modern wedding. Below are some of our favorite ways to modernize a traditional wedding.
Make Time for Solo Moments with Your Partner
Weddings take countless months (sometimes years) to plan. Since your celebration only lasts for a short time, you'll want to enjoy the party rather than get distracted by every detail. Thus, you'll want to dedicate a few spare moments before the ceremony or during the reception to enjoy the moment with your betrothed. You can enjoy some alone time during the reception by designating a VIP area where you and your partner can observe your guests tearing up the dance floor. Even if this moment lasts a mere five or ten minutes, setting aside some time will let you both relax and actually enjoy your wedding day.
Another way to enjoy alone time with your partner involves having a solo last dance. Often, the last dance takes place before everyone leaves the venue. However, the last dance allows a moment for you and your spouse to take in your wedding day for the last time together. Pick a song that is significant to you as a couple or describes your relationship. For an even more meaningful experience, surprise your spouse (or vice versa) with your last dance song.
Create a Space or Ceremony for Missing Loved Ones
Losing a loved one that you always imagined celebrating your wedding day with can make a wedding day hard. But there are several ways to honor these people in a beautiful and meaningful manner.
A Remembrance Table
If you and your spouse recently lost a close friend or family member, setting aside one table at your wedding to honor these lost loved ones may be something to consider. Place a picture at their imagined table setting alongside a message explaining who they were to you and how they impacted your life. Having a physical space to metaphorically seat departed loved ones may help bring you or your spouse a sense of their presence on your big day.
"The Love that Came Before Ours" Display
If setting up extra place settings isn't a feasible option at your wedding, consider having a physical display of pictures and mementos of those who love you, living or deceased. While the name of this display seems to indicate the couples within the family that have come before you and your partner, this connotation doesn't have to apply. Pictures and mementos can be from people who have shown you love over the years: family, friends of the family, friends, in-laws, etcetera. Mementos like pictures from your parents' wedding, previous wedding flowers, letters, or other similar items can be displayed as well.
Modernize the Dances
A bride's first dance or "Daddy-Daughter" dance does not have to involve a slow and meaningful song. Perform a hip-hop dance with sunglasses and a hat with your significant other. Show off every corny dance move in your arsenal to a pop song with your mom or dad. Don't worry about looking ridiculous; in fact, you should consider it a term of endearment. Besides, when else can you convince your spouse or parent to do something so out of character?
If you're not in the mood for bold dances, then consider adding a special element to your meaningful dances like a fun game. Have all the couples in the room join you on the dance floor and ask the MC to announce other couples in the house. Couples who have been married for certain amounts of time will stay until the MC lists years that no longer apply to any couples. By the end of the game, the longest-standing couple will be dancing with you on the floor.
Polaroid & Disposable Cameras
Forget digital! Disposable and Polaroid cameras made a strong comeback in recent years. While hiring a professional photographer gives you beautiful formal pictures of family and friends for years to come, disposable cameras allow a more informal perspective in your wedding. Bunny ears, photobombs, silly faces, and funny poses—trust us when we tell you that you'll treasure these goofy snapshots for years to come.
These cameras also allow you to view your modern wedding through your guests' eyes. You can take things a step further by dedicating a station for disposable photos. Furthermore, you can feature duplicates in the Thank You notes you sent to guests.
Neon Signs
Neon signs have been a wonderful addition to countless modern weddings. You can use any phrase you wish, whether it be a line from a song, a welcome message, or even just "Mr. and Mrs. X." These neon signs are often utilized in places considered "picture stations" for your guests and photographer to take pictures in front of. If you want to take your photo spot to the next level, try adding a flower wall or drapery that matches your wedding's color scheme.
Custom Cocktails
Most guests expect an open bar at the wedding reception, but you can take things a step further with a personal touch. Name the featured cocktails after the place you met your spouse, an aspect of your relationship, your favorite song, the name of the person who introduced you; the possibilities are endless. Put a drink on the wine or cocktail list that your spouse ordered on the first date, or even use ingredients that are in some way significant to you.
Modern Weddings Made Easy with Knowles Hospitality
Knowles Hospitality knows you want your wedding day to be a once-in-a-lifetime event—for you and your guests. No matter the budget you set, our wedding experts will help you incorporate unique modern elements into your special day. Our team of modern wedding professionals will take care of every detail from A to Z to ensure you have a seamless wedding day.
To inquire about hosting your modern wedding with Knowles Hospitality, dial (973) 731-2360. For more wedding tips and inspiration, visit our blog to see how you can make your wedding day one to truly remember.