Top Retro Wedding Colors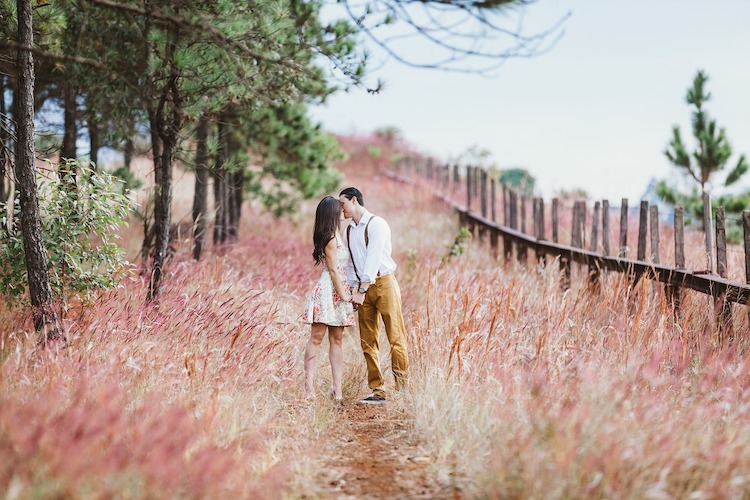 Vintage-inspired weddings continue to dominate the wedding industry. What does that mean for couples planning a retro wedding? Simple – start thinking about what colors you want in your wedding palette.
Whether couples plan a wedding in the spring, summer, fall, or winter, a mix of vibrant and alluring colors will elevate the celebration. Retro weddings allow the bride and groom to embrace their creativity with beautiful colors, textures, and patterns while incorporating some personality into the celebration.
Are you curious about which colors we included in the list? Read on to discover the best shades and hues that Knowles the Hospitality experts recommend for your retro wedding.
Rich Fall Hues: The Perfect Addition to Any Wedding
Fall is such a beautiful season with a fascinating assortment of colors! When you hear someone wants a fall wedding, you immediately think of bold colors like burnt orange, red, brown, and even some green. While we love blending these fall favorites into our wedding palette, that doesn't mean that you can't experiment with other shades.
A classic yet vintage color palette we love pairing together includes shades of rust, copper, and aqua. The rust and copper colors keep the scheme in season; so to make this a bit more retro, try adding a touch of aqua to make your palette pop. To spice up the fall wedding scheme, try incorporating colors like apricot, moss, cider, deep golden yellow, and dusty blue all capture the season's essence. The dusty blue really brings out the fall colors and adds a little more flavor to the beautiful spread.
Wonderful Winter Shades for Your Wedding
When considering winter wedding colors, quintessential red and green hues immediately pop into mind. The truth is, there are so many winter wedding colors that couples can use during the season. The first color story that captured our attention was the combination of bronze, forest green, and black, which makes this palette look anything but Christmas-y! These colors are classy, chic, and make for a sophisticated winter wedding. These colors are mature enough for a wedding, but also add the perfect amount of vintage flair that we love.
Another winter wedding color palette we love consists of lilac, pickle green, teal, sangria red, and deep chocolate brown. These aren't your typical winter or wedding colors by any means; but when paired together, they make for a gorgeous and unforgettable display.
Adding Vibrant Spring-Inspired Colors to Your Celebration
Spring is one of the most beautiful seasons to host a wedding because of the amazing weather, captivating flowers, and stunning colors. Even better, panning a retro wedding in the spring allows couples to experiment with different combinations. Just because spring is known for pastels doesn't mean you can't throw in shades of purple or green! A stunning color story we witnessed for spring involves the combination of forest green, rose, blush, mustard yellow, and mulberry. These shades all compliment each other very nicely without relying on the cliché pastel colors we always see in spring. The green and the yellow both highlight the shades of pink, purple, and red in the greatest way.
Tell Your Story with Warm Summer Colors
Oh, summer, how we love you so! Summer weddings are amazing because they are usually outside in the gorgeous weather. The color palette for summer weddings varies a lot from bright colors to light neutrals and we love them both! But for retro weddings, summer colors can change depending on the bride and groom's desires. An eclectic color story for summer weddings that we find truly beautiful is cherry red, mustard, mauve, indigo, and fire orange. These colors are so bright and fun and while they might not scream "summer," they are quite retro. These colors would look beautiful inside a summer venue or for an outdoor wedding!
Beautiful Retro Wedding Colors to Try for Each Season
When it comes to choosing your wedding palette, remember that it's ultimately your decision. So whether you feel enchanted by retro colors or you want to try other hues, the Knowles Hospitality team can support you throughout every step of the way. Step out of the box with these fun color combinations and watch the magic come to life! Contact Knowles Hospitality by dialing (973) 731-2360 to start planning your celebration today!