The Best Colors for Winter Weddings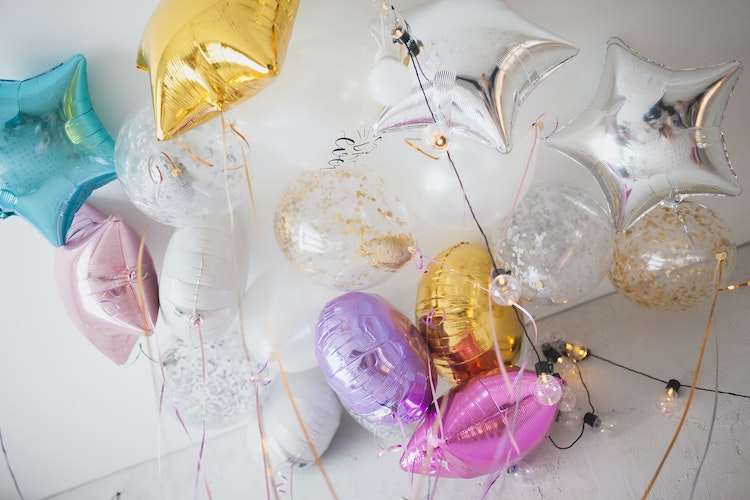 Winter weddings are special and unique experiences because they take place during a significant time of the year. As winter weddings take place around holiday time, this makes the celebration the perfect occasion to focus on family and loved ones. Families gather more often during this time in the year for Thanksgiving, Christmas, New Year's Eve, and even weddings. With the convenience awarded towards the end of the year, winter weddings evolved into an excellent occasion for families to gather and celebrate joyous events.
If you want your celebration to go off without a hitch, your color palette is critical to setting the scene for your winter wedding. Read on to find out what color palettes that the wedding experts at Knowles Hospitality feel fit flawlessly into winter weddings.
Rose Gold and Wine
Dark and warm colors, such as deep reds, are referred to as the color wine, as it resembles the dark hues found in Merlots and Pinot Noirs. This color is fitting for those who want to honor traditional winter themes in their wedding while still looking as modern as possible. A red wine color reminds people of Christmas colors because many adults consume wine socially during events like Thanksgiving and Christmas.
Rose gold is a delightful accent color to go along with wine. Rose gold usually has a red undertone to it, which makes it the perfect accent color for deeper reds. Both rose gold and wine share similar tones, and this combination works better due to the modern and cohesive look. Compared to the traditional red and gold combination, rose gold and wine bring a balance of light and dark colors for a wedding color palette and don't mimic the usual green-and-red color combination of Christmas decorations.
Mystical Winter Wonderland – White it Out!
The Winter Wonderland is the most traditional theme and color palette for a winter wedding. What does this entail? Simple – the decorations and main features like the cake, chairs, backdrops, and altar are all white. There are also hints of light blue and silver, giving a cool undertone to the wedding. A theme like this also allows the mesmerizing decorations to illuminate the ceremony and dining halls.
A small detail that makes a lasting impact involves using fake snow around the altar or stage and surrounding the snow with string lights to bring out a warm white or blue-white color to the snow and accentuate the palette.
This theme can also open doors for the bridal party to venture out in search of a more modern wedding dress. The bride could implement the all-white theme in her dress, or she could try finding a modern, dusty blue dress that reminds everyone of Cinderella. Finding a customized dress is also worth it! Try finding the perfect wedding dress tailor that could even create a beautiful ombre wedding dress with both white and dusty blue to emphasize a contemporary look.
Winter Forest Excellence
Another color that reminds people of Christmas is green, which pairs well with white, brown, and black. This palette is perfect for the couple who are nature enthusiasts, as most of these colors are neutral and the main accent color is green! Green symbolizes growth and harmony, and of course, is the color of nature. A forest green-themed wedding can look better in a rustic and wooden venue. Coordinators can use various nature decorations such as pine cones, cinnamon, carnations, and fake tree bark and emphasize the rustic, forest look.
Winter Wedding Colors: Brighten Up the Celebration this Season 
An extra benefit to hosting a winter wedding is that the fees are more affordable than summer weddings. Most people prefer getting married in the summertime. But this isn't always the best option as venues and wedding planners plan to raise their prices. Contrary to winter weddings, business for wedding planners and various vendors are usually quiet and almost idle. This makes their prices exponentially lower than their regular prices in the summertime, also known as getting a major discount!
Regardless of color choice, it's ultimately up to the couple's preference. Need more advice on wedding planning? Follow our blog here at Knowles Hospitality for all your urgent wedding advice and needs. Make sure to call our wedding experts that make your big day magically possible at (973) 731-2360.