Trending Colors to Incorporate into Your Wedding Plans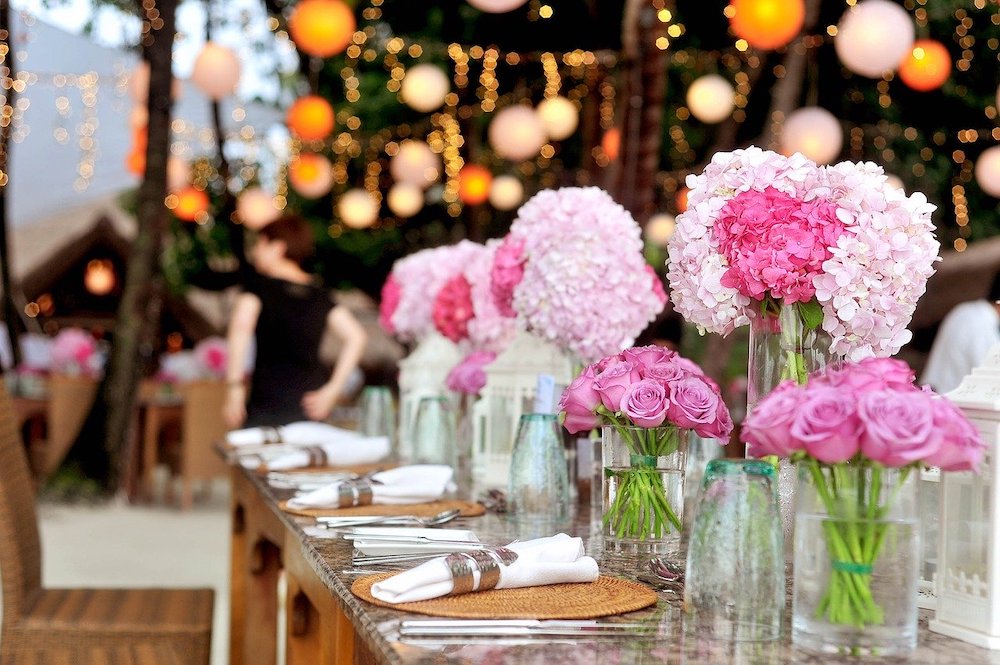 When it comes to creating a seamless color palette on your wedding day, it all begins with the standout color you picture on your special day. Often, this main color will be the one your wedding party will be wearing and that brings together all the elements on your invites. For everyone out there planning their wedding, there are a lot of moving parts to take into consideration and choosing the right color to reflect both you and your partner can seem daunting. To lessen some stress, Knowles Hospitality curated some of the top trending wedding colors to inspire your upcoming plans!
Keeping things Cool with Slate 
For the modern bride, cool-toned colors will surely keep your wedding day looking elevated. For a twist on classic blue tones, slate blues and greys will make for the perfect color palette to showcase our city-based brides! When putting your floral arrangements together, don't be afraid to throw in some details. By adding blush pinks and lavenders, you can create a cohesive and eye-catching palette without straying too far from the foundation color. For table décor, and centerpieces, play up the colors by highlighting some reflective silver elements! This will tie everything together and leave your guests in awe.
Dusty Rose & Cinnamon as Wedding Colors?
For outdoor spring and summertime weddings, dusty rose and deep cinnamon colors complement any outdoor scenery. For those looking to break away from blush pink, dusty rose and cinnamon offer a more dynamic approach to a classic. Going great with green and white, your outdoor wedding pictures are sure to pop. The best part about this color?  It looks great on all skin tones, so your bridal party will definitely love this classic alternative. Want to incorporate bright details in your flowers and decor? Orange hues like peach and coral will be the perfect touch to keep spring and summer themes at the forefront.
Featuring Royal Emerald Green at Your Wedding
When planning a fall or winter wedding, you can't go wrong with classic earth tones. For brides that love jewel toned colors, emerald green has positioned itself as the up and coming color. This color will offer a sophisticated edge to your wedding while keeping things classic and fun. For outdoor fall weddings, the color will work itself into any landscape scenery without getting lost. To make your invites and save the dates stand out, break out the color wheel! Complementary colors always add a creative edge to any special event. For a mature take on this aesthetic, deep burgundy and maroon accents will bring your theme together without looking holiday-like. For a different and natural approach, mustard yellows and deep greys will also pair perfectly together with rich emerald green.
Choosing the Right Wedding Color Scheme 
For couples looking to find the right color palette, don't stress! Most couples find themselves stumbling upon colors they would have never thought of. To best highlight your color palette on your wedding day, make sure to do your research on all aspects of your venue and wedding party outfits. By planning ahead, you'll ensure a seamless event that will reflect everything you and your partner want to showcase on your big day.