Unveiling Wedding Day Myths and Superstitions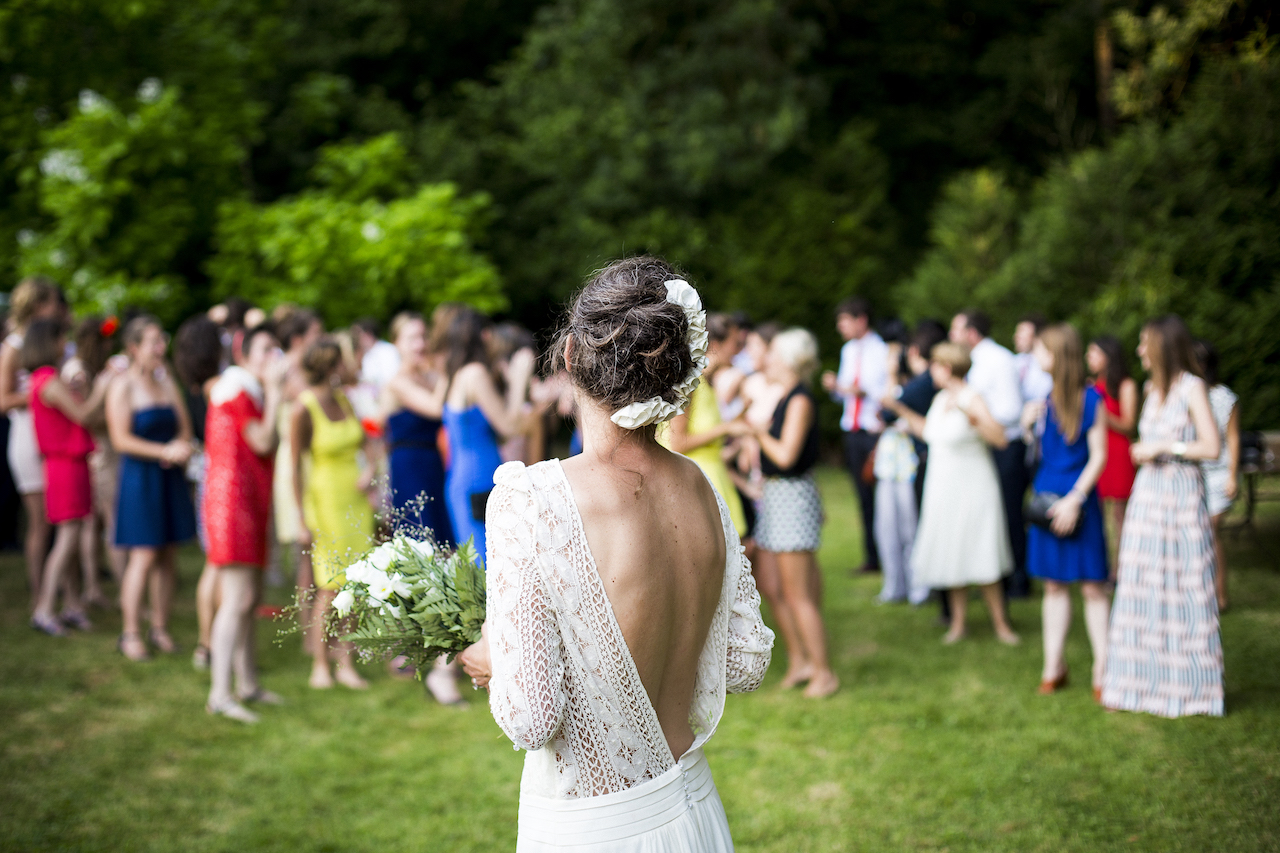 This is the day you've been planning since you were a little girl; your wedding day has finally arrived. As a bride, you've put forth a valiant effort into planning your seating arrangements, menu and your guest list. The last thing you need to be concerned with is hearsay and silly folklore to put a damper on your big day. The Manor brings you the truth behind these superstitions to ensure you enjoy your wedding day to the fullest.

Myth 1: You Must Wear A White Dress
In recent years, brides have been adding a non-traditional twist to the formal white wedding dress. The idea that a bridal dress must be white to symbolize purity is a religious element and is no longer of great importance in modern weddings. Brides are free to add hints of color to their traditional gown, or may choose to wear an entirely different color such as lavender, pale pink and baby blue. To stay more traditional, brides often wear shades of white such as ivory and cream.
Myth 2: Whoever Catches The Bouquet Will Be The Next To Marry
This superstition dates all the way back to Medieval Times, when it was believed that the woman who caught the bouquet tossed during the reception, would be the next in line to marry. Today however "catching the bouquet," is more of friendly competitive play than focusing on the meaning behind it.
Myth 3: Having Equal Number of Bridesmaids and Groomsmen
Are you worried that your fiancé has several groomsmen, but you only have a few close bridesmaids or vica versa? Don't stress. The ratio of bridesmaids to groomsmen isn't as important as you think. In fact, there's no rule that says you must have an equal number. It's actually more common for groomsmen to walk down the isle with bridesmaids on either arm. Another alternative is to have your children or family members accompany bridesmaids and groomsmen down the isle in the event of an uneven bridal party.
Myth 4: "Something Old, Something New, Something Borrowed, and Something Blue."
What does this rhyme mean? It is a British custom that has weaved its way into American wedding culture. Wearing something old reflects the bride's past, whereas wearing something new represents the couple's bright and exciting future. Something borrowed is something each bride received from a happily wedded couple to share happiness and good luck. Lastly, something blue symbolizes love and fidelity. For a new take on an old tradition, craftily stitch your initials with blue thread on the inside of your veil or wearing blue heels.
Myth 5: Wearing A Veil
Wearing a wedding veil was customary in Roman times. In that era, brides would wear a veil to protect themselves from evil spirits. Today, many brides replace traditional veils with delicate flower crowns or ornate beaded headbands.
Myth 6: It's Bad Luck To See The Bride Before The Wedding
When arranged marriages were common, it was bad luck for a groom to see his bride before their ceremony. Today, however, it's actually very common. In fact, photographers are embracing a trend known as "first look" photos. This is a series of photos taken prior to the ceremony, which captures this truly breathtaking moment.
Myth 7: A Spider On Your Wedding Dress
English history claims that finding a creepy-crawler on your wedding dress is good luck. If you spot a spider while walking down the isle, don't shriek.  Legend has it; it's the "best of luck omen." Most brides today would find it horrifying to see a spider on their glamorous dress.
Keep in mind many of these myths are hundreds of years old. Today, a wedding does not focus on outdated folk tales and traditions, so brides can have peace of mind with endless options.  Brides are no longer confined to the guidelines of a "traditional" wedding. Our wedding planners can happily help you plan your wedding day away from these myths and incorporate new traditions and style that you will remember for years to come.