Wedding Planning Mistakes to Avoid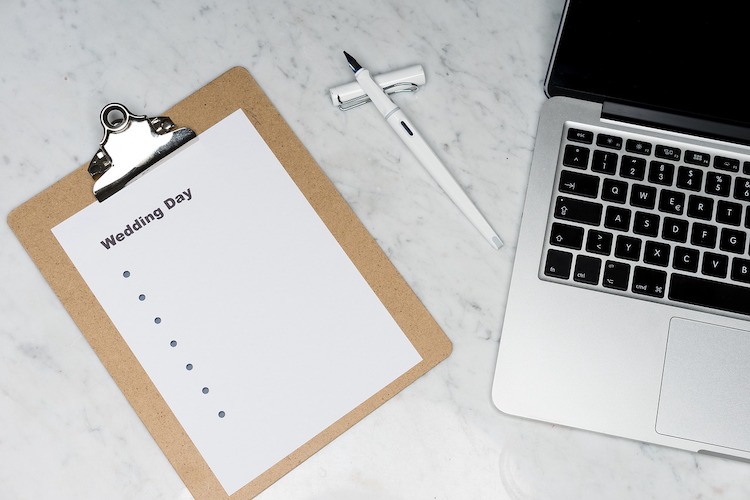 Whether a small, intimate gathering or an opulent extravaganza, planning a wedding can be a stressful and overwhelming experience for any couple. There are many factors to consider, including vendors, the guest list, the wedding date, photographers, and more. With a seemingly endless list of tasks to complete before the big day, it is no wonder why some couples let a couple of mistakes slip through the cracks. Luckily, these few details can bring you one step closer to the perfect wedding.
Consider the Legalities of Marriage
You and your betrothed tasted dozens of scrumptious cake flavors, browsed hundreds of suits and dresses, and spent hours planning every granular detail. But have you thought about your marriage beyond the celebration itself? Different states have unique requirements and time limits, so double-check that you have settled all legal matters related to your marriage. For New Jersey residents, you need to fill out a marriage license application form and sign it at the Local Registrar to obtain a marriage license. After a three-day waiting period, couples will receive a license that is valid for six months.
Account for the Weather
Even if you plan on hosting your wedding indoors, inclement weather can still result in unexpected delays or other challenges. If you plan on bringing the celebration outside, check if the temperature plummets in the evening should the wedding reception last into the night. If there is stormy weather, confirm with vendors that they can still make it on time. Making the appropriate arrangements ahead of time ensures the comfort of both you and your guests. Prepare plenty of indoor spaces for guests to comfortably relax away from the rain or the chill.
Stick to Your Timeline
Make sure to schedule your wedding day down to the hour, so you do not miss the best timing for photographs, food, and more. For example, many couples schedule certain times to take pictures outside, so they can take advantage of golden hour. The sun during this time in the afternoon provides soft lighting ideal for stunning outdoor photos. Other couples may start ushering guests indoors before the sun sets to avoid the evening chill.
Planning a schedule should not solely revolve around the weather. It should also make sure the celebrations do not go on for too long. For instance, guests may lose interest when the best man and maid of honor's speeches last for hours. Furthermore, the longer the celebration lasts, the more mishaps that can occur as guests start getting anxious or bored. Take some time to think about your ideal schedule, then consider it from a guest's perspective to arrange an optimal wedding day timeline.
Run a Test Trial of Your Outfit, Hair & Makeup
You and your future spouse should take the opportunity to test out your planned hairstyles, makeup, dresses, suits, and accessories. A good time to do this is when you are taking engagement photos before the wedding. Although you may have the perfect appearance in mind, it may look different from what you expected. You do not want to waste time having second guesses about your looks on your special day. Additionally, try new makeup or self-care products well in advance. Using a new face mask or piling on serums the night before your wedding may result in a bad skin reaction.
Narrow Down Your Wedding Guest List
When it comes to wedding planning, guest lists are a major source of headaches. You or others may have to compromise when it comes to narrowing down the list. In the end, remember that it is your wedding, and you should not feel guilty for only inviting certain people. Moreover, do not assume how many people cannot attend and over-invite guests. You may run into the issue of not having enough seats or food for every attendee.
Prepare Any DIY Wedding Projects
With charges piling up, you may feel tempted to make decorations, such as table centerpieces and welcome signs, on your own. Although it is not necessarily a bad idea, make sure you have enough time, energy, and money before diving into the project. A DIY project may be a bigger time commitment than expected. Moreover, the materials or tools needed to craft the decorations can be a hefty investment. So, remember to conduct thorough research on any supplies you will need, and that you have the skills to produce the quality you want.
Avoid Last-Minute Panicking
Finally, try to avoid last-minute changes or spontaneous ideas (if you can help it). It is easy to panic as the wedding day approaches and become trigger-happy with unnecessary purchases. Unless you know for a fact that the sudden adjustment will alleviate any stress, just step back and relax. Your hard work and planning will surely not fail you.
Enjoy Your Wedding Day with Knowles Hospitality
It is easy for couples to feel stressed when planning for their wedding day. However, do not let the mountain of responsibilities overwhelm you or your spouse. By making steady progress each day and calmly making decisions, you can minimize wedding planning mistakes.
If you are looking for a team of experts to guide you and your spouse with your wedding plans, turn to Knowles Hospitality. Experience luxury, fine cuisine, and professionally trained staff at one of our two venues, the Manor and Pleasantdale Chateau. Call us at (973) 731-2360 today to start planning for your special day.