Wedding Invitation Tips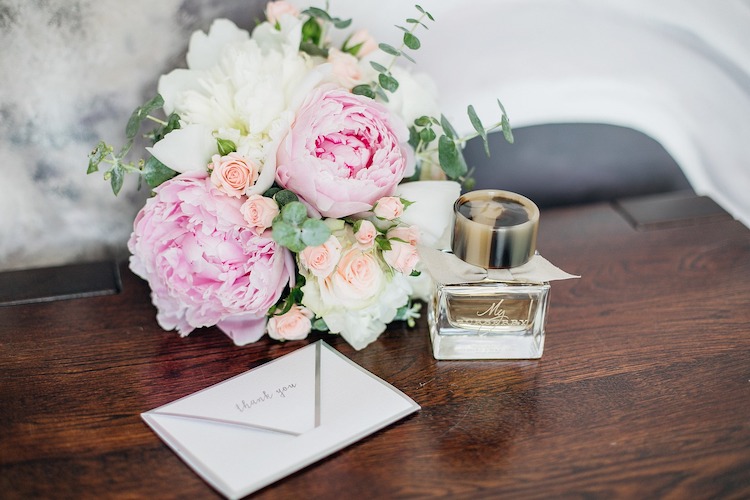 Just like any other component in wedding planning, organizing and sending invitations can quickly become a complicated process. There are many factors to consider such as designs, colors, and more. With all the endless options, it's easy to get caught up in the details and forget about the other important aspects of a wedding invitation. Before making any final decisions about your wedding invitations, check over this list to confirm you're not missing out on any important details.
Send a Save-the-date Card Before the Invitation
Save-the-dates inform guests about your upcoming celebration so that they can plan their schedules accordingly. Once you secure a date, plan to send out these cards roughly eight to ten months prior to your special day. It's perfectly normal to not know every detail about your wedding yet, such as specific times. These important details will be sent along with the formal wedding invitations, normally sent eight weeks before your wedding day.
Choose an Appropriate Aesthetic
Select an invitation style that matches the theme of your wedding. If you plan on having a classic wedding, you may want to stick to white floral designs, gold accents, and a simple script font for your text. If your wedding is a more casual beach wedding, you may include ocean motifs in your invitation. Get some inspiration from a stationer's website before deciding on a design.
Consider the Text & Colors
Although there are several ornamental and scripted fonts to choose from, make sure your guests can clearly read the information on your invitation. You don't want to cause any confusion because of illegibility. Choose high-contrasting colors between the background and text so it's easy to read.
Only List the Essentials
Squeezing in every detail about your wedding onto the invitation can make it look less sophisticated and unclear. Focus on the key points of the wedding such as you and your partner's names, ceremony time, location, hosts, and RSVP information. Double check the information you list to ensure that it's accurate. If you want to inform your guests of additional details such as dress code, directions to your venue, the wedding schedule, the menu, and more, consider putting the information on a personal wedding website. Alternatively, you can enclose an additional card with everything that doesn't fit on the invitation.
Set an RSVP Deadline
It's important to know well in advance how many guests plan on attending. You should give your guests no more than a month after they receive their invitations to respond. The further out the deadline, the more likely people will forget to respond, so decide the day carefully. You will also need ample time to plan a seating chart, order the appropriate number of table décor, inform the caterer of a head count, and more. A lot of factors go into how many people will attend, so finalize your guest list sooner rather than later.
Directly Name Invited Guests
Be specific about who you are inviting to your celebration. For example, "Tom + partner" or "Emily and a guest" makes it clear you are only expecting two people. Alternatively, you may directly write "You are invited to bring a guest with you." This prevents awkward situations where you may not be able to accommodate unexpected guests.
Set a Budget for Your Stationery
Wedding invitations and save-the-dates can be surprisingly expensive. With high-quality paper, envelopes, stamps, and printing costs, fees start to pile up quickly. Although you may feel the urge to splurge on the most luxurious-looking stationery or a professional calligrapher, do some research on how much each invitation will cost and make sure you have enough to cover everyone on the guest list.
Experience Luxury with Knowles Hospitality
If you are thinking about choosing a New Jersey-based venue for your special day, Knowles Hospitality has two extravagant locations to choose from. With over 20 acres of land, manicured gardens, gentle ponds, and more, both The Manor and Pleasantdale Chateau are unbeatable sites for a wedding celebration to remember. Choose the blissful venue you deserve by contacting Knowles Hospitality at (973) 731-2360.