Wedding Trends: Musical Entertainment Styles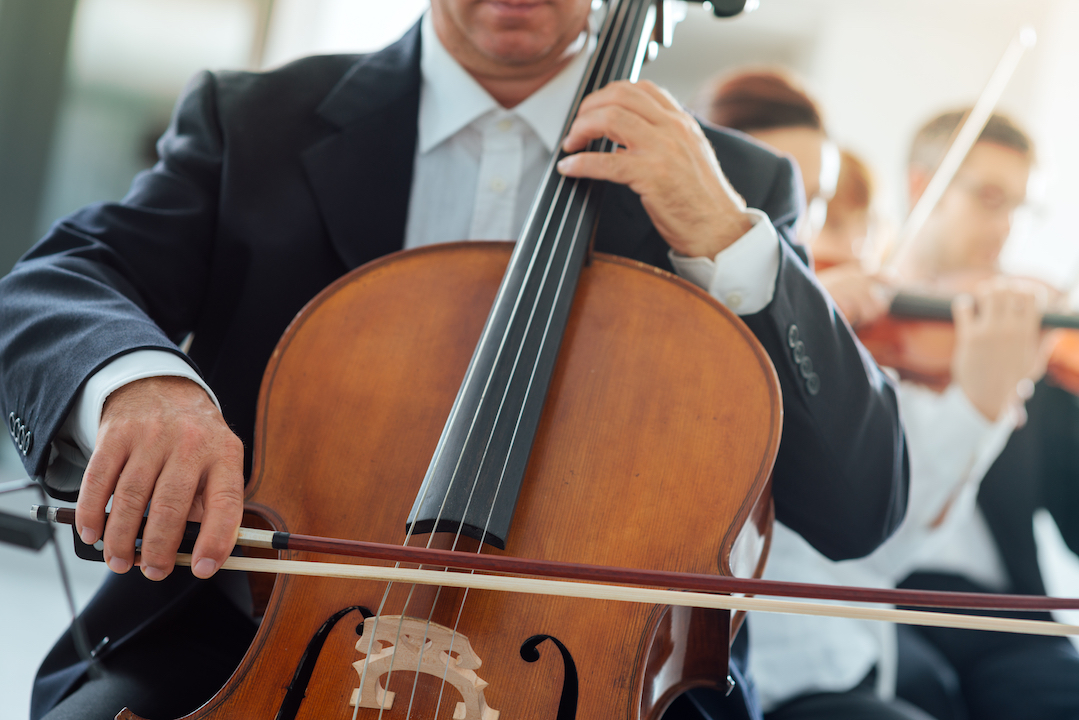 When it comes to selecting music for a wedding, couples have endless options. The style of musical entertainment chosen creates a unique experience and sets the tone from dinner hour, bridal party introduction, to the last song of the evening. A good starting point is reflecting on previous weddings you have attended and the wedding entertainment that was provided. It is important to be mindful of your guest list, wedding theme and personal preferences when browsing through wedding entertainment ideas. While the bride and groom may unite as one, their tastes in music may still clash. Rest assure, the wedding planners at The Manor have compiled suggestions of musical entertainment styles for your upcoming wedding that are sure to be music to your ears.
Party Bands and Solo Singers
Live wedding bands are an upbeat and versatile option. Talented singers usually have set lists ranging from classic hits to modern pop songs and serenades. This live music aspect creates a sense of excitement from a captivating solo to an infectious horn section. Please guests with a unique live harmonic performance they wouldn't normally experience. Regarding price, live bands are one of the more expensive options, but for a more affordable "live" option, consider hiring a solo singer.
Wedding DJ
For a grand wedding celebration, an enigmatic wedding DJ will have guests glued to the dance floor. And a charismatic MC can be the icing on the cake. Because DJ's have access to a wide range of songs, the music genre selection is endless. When selecting a DJ, assess their experience and what size weddings and venues they typically perform for. It is important to listen to their style of mixing and blending as well as ask about sound equipment and any other special features they may offer. To further engage wedding guests, offer guests the option of writing down song requests.
Live Instrumentals
Live instrumentals are a nice touch to greet guests and add an element of symphonic class as background music. Solo pianists are extremely versatile in the type of music they offer from jazz to classical to contemporary pop and they often take song requests. Classical guitarists offer a delicate sound that still captures guests' attention with options from easy listening, flamenco style, jazz and rock. String quartets include violinists playing in harmony or coupled with a cello, to create a rich sound that goes beyond a traditional violin. Harpists are great for a more magical and fairytale like sound, and add an angelic touch to any ceremony.
Jazz Bands
Jazz Bands can both enhance a cocktail hour, as well as steal the show during the reception. Songs played by jazz bands are easily recognizable tunes with a vintage sound. There are also many formats in which jazz bands can perform, whether it is piano, vocal duos or a large 10+ piece swing jazz band. Trios and quartets are the most popular form as they are the most affordable, and easily accommodate to any indoor or outdoor space. For an even more engaging jazz performance, consider a Dixieland band, which wanders through the guest tables as they perform.
The Right Musical Entertainment For Your Wedding
The best music entertainment option for your wedding should encompass memorable songs shared by each couple. Be sure to select and incorporate one or more musical entertainment options from a string quartet playing Canon in D to a beautiful soloist singing your first dance song choice. Remember to book entertainment at least a month to a year in advance. Our wedding planners at The Manor can help ensure each bride and groom enjoy the entertainment chosen, for their happiness to radiate amongst all the wedding guests.