What To Wear To An Anniversary Celebration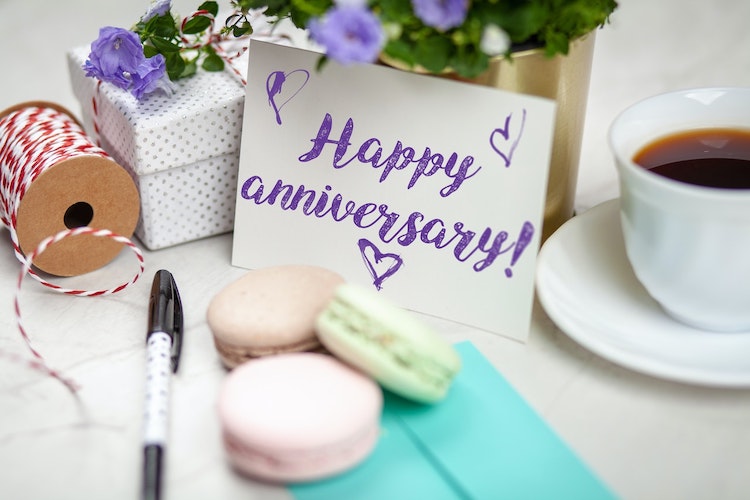 We understand that few things compare to the stress of getting dressed for a special event. Luckily, we have you covered with anniversary party attire that's fun, flirty, and fabulous! Anniversary celebrations are joyful, special, and fun gatherings because they bring back memories of a special day. A couple's 20th anniversary is definitely worth throwing an extravaganza. Anniversary parties are typically formal, black-tie events unless stated otherwise on the invitation. Look at the time and place of the event to get a better idea of how to dress. For instance, you'll probably notice that most evening celebrations require a formal outfit. Show the couple you care about them by dressing appropriately and wearing something special for their momentous occasion. Keep reading to learn more about Knowles Hospitality's recommended attire for an anniversary celebration.
Dress Your Anniversary Outfit Up!
Ladies, you can't go wrong with wearing a dress at an anniversary party because they're breathable, comfortable, and cute! Dresses are a perfect option for a nighttime dinner party. A classic A-line dress can be a flattering option, as well as any other cocktail dress that extends to the knee. No colors are off-limits this time; colors like navy, ivory, and deeper jewel tones are wonderful choices for an evening anniversary celebration. Accessorize your anniversary dress with a beautiful bib necklace, classic pumps, and a clutch bag to tie this look together.
Girly Skirts for Daytime Anniversary Parties
A daytime anniversary luncheon is an ideal place to bring out your girly floral skirts! Female guests can take advantage of the many different skirt variations, including pencil, A-line, and wrap skirts. There are skirts made for every body type, so choose one that makes you feel your best. A skirt and blouse ensemble is such a stylish, chic, and appropriate outfit for an anniversary party. For a daytime look, bring out the neutral colors! Pair your favorite knee-length skirt with a ruffled white blouse for a casual and coordinated outfit. Complete your stylish outfit with accessories like a simple chain necklace, nude pumps, and a small top handle bag. Voila! You now have an adorable anniversary party outfit!
Casual & Cute Anniversary Looks
If the anniversary party you're attending is in the couple's backyard or the invite states to wear casual clothes than we've got the perfect looks for you! A casual backyard brunch calls for more laid-back looks such as sundresses and sandals! This comfortable and trendy look pairs great with some dangly earrings and a straw bag. But if dresses don't match your style, you can opt for the dressy jeans look. Pair white or dark denim with your favorite blouse and a cute pair of wedges to elevate your anniversary outfit. For the finishing touches, wear some layered chain necklaces and bring a handbag to tie the look together!
Enjoy Time Spent Together
Anniversary parties bring family and friends together to celebrate a wonderful couple! Since it's probably your good friends' parties, don't overthink your outfit too much. Wear the dress that makes you feel amazing while respecting the couple and their wishes. Make the most of this special day, enjoy each other's company, and have fun at your next anniversary celebration!
Thinking of planning an anniversary party for yourself or a friend? Here at Knowles Hospitality, we have wedding and party planning experts that will take your milestone celebration to the next level! Schedule a consultation with our skilled event planners today by dialing (973) 731-2360 for an unforgettable experience.