Your Guide To Ethical Engagement Rings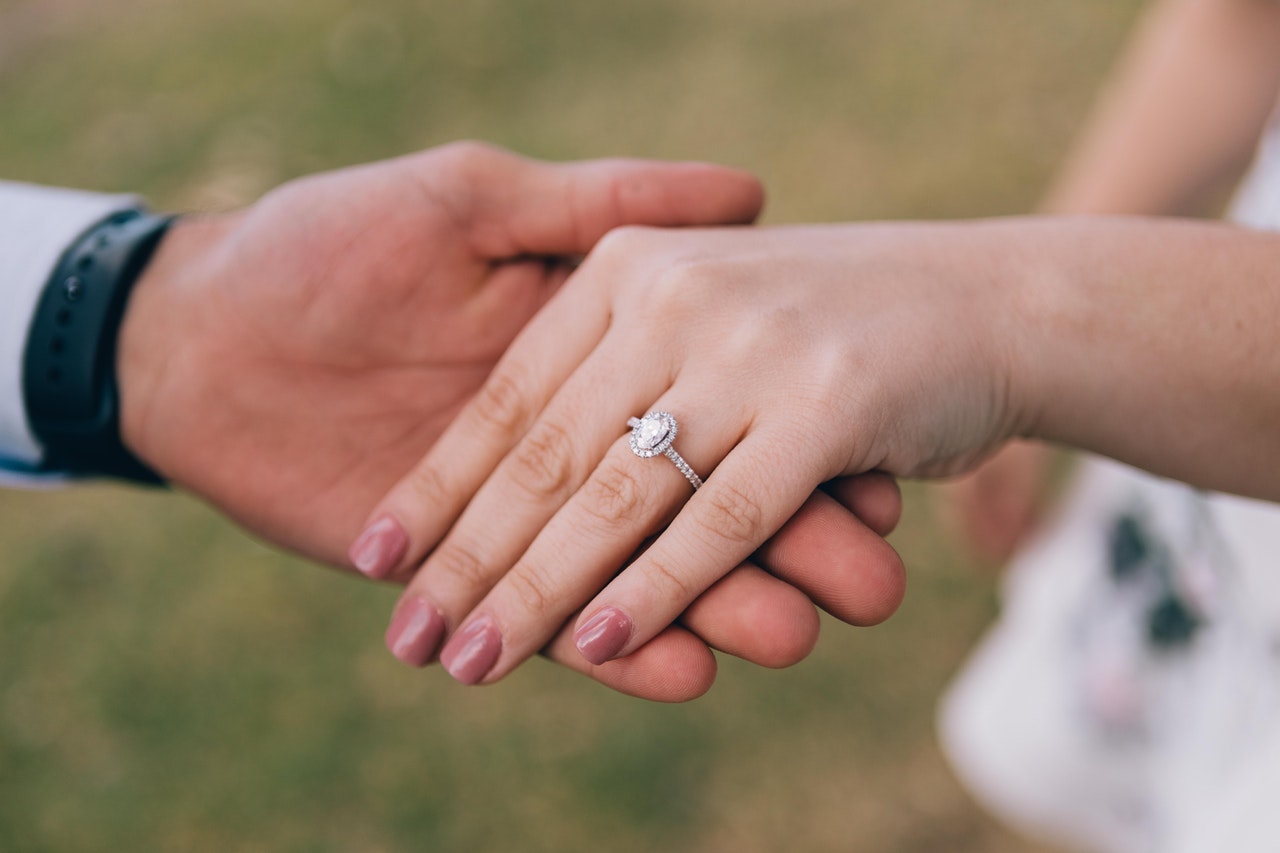 Are you and your soulmate finally ready to say, "I do" at the altar? Before you pop a bottle of champagne, there are a few important tasks that you must complete like finding the perfect engagement ring. With so many different cuts, styles, and prices, choosing a diamond engagement ring requires a bit of guidance. When deciding on a ring to gift to your future fiance, it's an excellent idea to shop around. Remember: how you shop and buy is ultimately up to you.
In recent years, we've noticed an increase in ethical engagement rings. To help better understand this growing trend, we've broken down everything you need to know about ethical engagement rings.
What Makes An Engagement Ring "Ethical"?
Conflict free diamonds are ethical through and through. The diamonds are sold legally and ethically. They are mined responsibly and are untreated by any chemicals. Conflict-free diamonds are the best way to show your love and support for your conscious significant other. We've attached some brands that will supply you with a ring your future fiancé is bound to love forever.
Ethical Engagement Rings From Brilliance
Brilliance is committed to not only helping you find the perfect ring for your loved one, but they're also more than happy to provide educational material on the importance of conflict-free diamonds. They believe in high quality at an unbeatable low price. They can offer free shipping and 30-day returns.
Ethical Engagement Rings From James Allen
James Allen is a retailer of CanadaMark certified diamonds. They're ethically sourced and customizable with an education section to walk you through the process should you need it. The easy to use customization tool is incredibly thorough and allows you to see the completed ring no matter the combination of diamond and settings. You'll be able to make sure the end product is something both you and your fiancé will be happy with.
Ethical Engagement Rings From Taylor and Hart
Taylor and Hart offers ethically sourced diamonds and gemstones for the person who enjoys a pop of color. Taylor and Hart is an ethical company that wishes to tell your story so that your ring will be a good representation or your relationship. It will be a ring from the heart that's sure to make your fiance tear up from happiness.
Ethical Engagement Rings From Noémie
Noémie is a direct-to-customer jewelry retailer that skips the middleman markup to keep their rings affordable. In addition to ethical diamond sourcing, Noémie uses recycled gold in their rings. Their aesthetic is dainty and minimal providing a timeless look that will last a lifetime.
An engagement ring is a treasure that your loved one will gawk at for years to come, so it is important to consider getting that prized possession insured. To help make your dreams of the perfect proposal come to life, dial (973) 731-2360 to onnect with the top wedding venue in the northern New Jersey area today.