How Much Should I Spend on an Engagement Ring?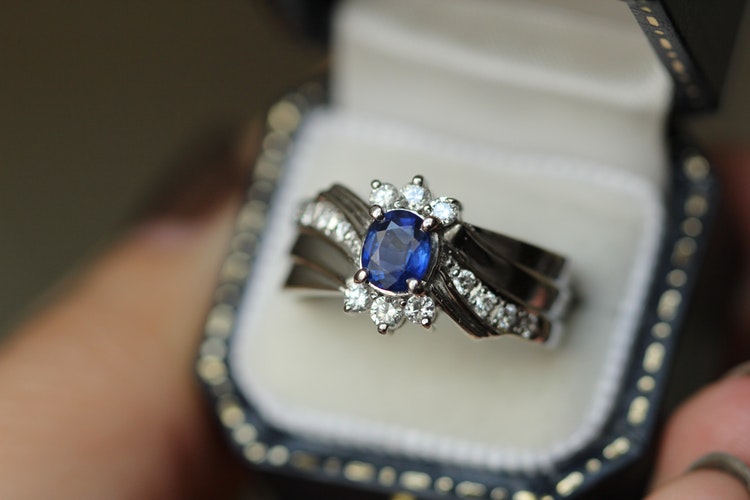 If you plan on popping the question, then you probably already started browsing through engagement rings. Shopping for an engagement ring should feel exciting, but finding the perfect piece can soon become daunting and expensive. After all, you want your partner to love the ring you picked out so they can post endless snapshots on Instagram to show off their one-of-a-kind beauty. If you find yourself stressed and confused about proper ring etiquette, here is everything you need to know to smoothen the process.
The Traditional 3-Month Rule
As a general "rule," many "experts" claim that you should spend three months' worth of your salary on an engagement ring. You may be asking yourself, "Where did this 'rule' come from?" and "Is this still a thing?" This tradition began near the start of World War II as a 1-month rule. Jewelers then used this as a marketing ploy to drive sales during difficult economic times. The 1-month rule eventually grew into the 3-month tradition that we know and follow today.
The 3-month rule is highly unrealistic for most people and not at all necessary to follow. According to The Knot, the national average engagement ring in 2020 costs approximately $5,500 (with a quarter of respondents spending $1,000-$3,000). Furthermore, the amount of money you spend should depend on several other factors (not solely income), such as personal budget and style.
Know Your Partner's Style and Expectations
If your partner suspects you plan on dropping the big question, they probably already dropped some hints or outright told you what they want for an engagement ring. Perhaps they're expecting an enormous shiny diamond. Alternatively, maybe they prefer a minimalist band or want to ditch the ring idea altogether and get matching ring finger tattoos. Knowing your partner's style is a great starting point in finding the perfect ring within your budget.
Look at Alternatives to Diamonds
The numbers are in, and diamonds are still your best friend! According to The Knot, 86% of ring shoppers still prefer diamonds. However, many stones are available and come with a less hefty price tag. Straying from the traditional diamond could make your engagement ring both unique and meaningful.
Moissanite, for instance, is a popular diamond alternative due to its durability and brilliance. Moreover, sapphires also make an exceptional choice due to their historical significance and beautiful pop of color.  Sapphires also signify wisdom, royalty, loyalty, and devotion.
For couples searching for unique options with a higher budget, emeralds boast a bright green hue that's rarer than most diamonds. These stones signify luck, peace, and longevity.
Set an Engagement Ring Budget
When shopping for an engagement ring, it is easy to go overboard. There is no reason to go into significant debt as you begin your married life. Most couples find it helpful to create a budget for the engagement ring to mitigate and control any access spending. Many jewelers also offer payment plans at low or no interest to help you afford your favorite piece. Once you know how much money to spend, you can start making decisions regarding the type, cut, ring design, and band to include. You might sacrifice the size of the stone to allow for a more decorative band and vice versa.
Find What Works for You
The truth is, there is no set amount of money you need to spend to prove your love. Keep in mind that spending less money on an engagement ring allows couples to devote more money towards the ceremony, honeymoon, and a down payment on a house!
Be smart about what you choose to do based on your financial situation. It is best to go for something meaningful to you and your partner rather than expensive. For more tips and helpful information, check out our other blogs. If you are ready to start planning your wedding, contact Knowles Hospitality today.