10 Ways to Preserve Your Wedding Day Memories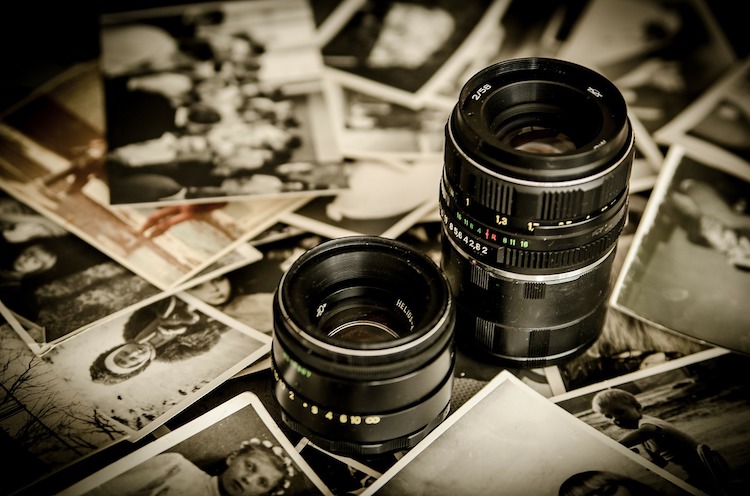 After months of planning your dream wedding, don't act surprised if the post-wedding blues start kicking in after the big day. As Dr. Suess so famously quoted, "Don't cry because it's over. Smile because it happened!" In the aftermath of the celebration, you're probably looking for ways to relive your celebration over and over again.
We're one step ahead of you, so we compiled a list of easy ways to keep your treasured wedding memories as vivid as the day it happened. Try a combination of these ideas to cherish keepsakes and memories for years to come.
Create a Time Capsule
Design a keepsake box at the reception for your guests to put letters, photos, mementos, and more in. You could create note cards for guests to fill out with predictions for your marriage and future! Who knows? You may find yourself shedding tears of joy and reminiscing about that unforgettable day as you pop champagne at your 50th wedding anniversary. But don't peek too soon! You'll want to save this special moment for a time in the future.
Framing (Other than Photos)
We imagine you'll have your best wedding photo hung in the living room, but there are lots of other remembrances to frame that will preserve wedding day memories. The lyrics from your first dance song, your vows, or adorable love letters you wrote to your significant other on your special day being framed and hung up throughout your home serve as memories too.
Drying Flowers
Who wants to bid farewell to their beautiful wedding bouquet? After dedicating countless hours and money to carefully select each petal, you may want to preserve your vibrant wedding flowers. Try pressing them in a frame, turning them into a resin paperweight, or sending them to a professional florist who can dry the flowers and create a 3D representation of them.
Guest Wedding Photos
Consider leaving disposable cameras scattered throughout the tables at your reception. This will allow your guests to take special pictures throughout the celebration. There is so much that goes on at a wedding, it is nearly impossible for you to catch it all. While you're busy receiving ceaseless congratulations from the new in-laws, your best friends might be having a breakdance battle on the other side of the room. By allowing your guests to capture moments from their points of view, you will have the chance to enjoy every aspect of your wedding. After getting them developed, you will have a plethora of memories to cherish.
Repurpose Your Wedding Decor
One of the best ways to hold onto your wedding memories is to see them as you turn the corners of your home. Keep centerpieces and other reception decorations to furnish your house and be reminded of your wedding celebration.
Transform Your Gown into Jewelry
For brides who want to keep the sentimental aspect of their wedding dresses, turn a piece of fabric from the gown into jewelry to keep with you always. Customize a necklace, earrings, and more with special jewelry designers. These professionals can even convert a section from a fabric into a medal through a wax casting process. This is an idea to always have a piece of your wedding dress memory with you.
Create a Replica of Your Wedding Cake
Freezing a slice of the wedding cake to eat on your first wedding anniversary is a long-honored tradition that symbolizes good luck for the couple. The custom supposedly began hundreds of years ago when wedding cakes were made with liqueur-soaked fruitcakes. The sugar and alcohol made for natural preservatives making them eatable a year after being frozen. While the idea of freezing your wedding cake is cute, it isn't necessarily practical. Freezing your cake will not make it last forever, but a clay replica will! Some professional artists can even create a mini version for you. You can find these artists online by visiting portals like Amazon or Etsy. They usually use clay to make a miniature version of your wedding cake.
Buy a Newspaper on Your Wedding Day
Buying a newspaper on the day of your wedding is a special way to remember exactly what the world was like at the time of your wedding. Marriage is something you want to shout from the rooftops. Some couples place ads and announcements in their local newspapers to share the happy news of the partner's nuptials. Perhaps include this in a keepsake or memory box. Years later you will be amazed at prices, news, and what was going on the day that you said, "I do."
Hire a Live Painter
On the scale of newer wedding trends, today's couples have adapted hiring an artist to craft a live painting of their first dance during the wedding reception. There are trained artists around the world who specialize in painting live events. A keepsake like this will differ from the classic photos and videos, and likely become one of your most prized wedding memories.
Display the Champagne or Wine Cork from Your First Toast
Try framing the cork of the bottle from your first toast as a married couple at your wedding. Embellish the frame with a ribbon and even add some text or your wedding date. While seemingly small, this trinket will keep your wedding memory alive for years to come.
Keep the Memories Forever
Your wedding day doesn't need to be over as soon as the day ends! Use some of these ideas to preserve memories from your wedding to look back on for years. These creative ways to instantly recall wedding day memories will leave you smiling like you were during your first dance as husband and wife.