16 Tips For Planning A Sweet Sixteen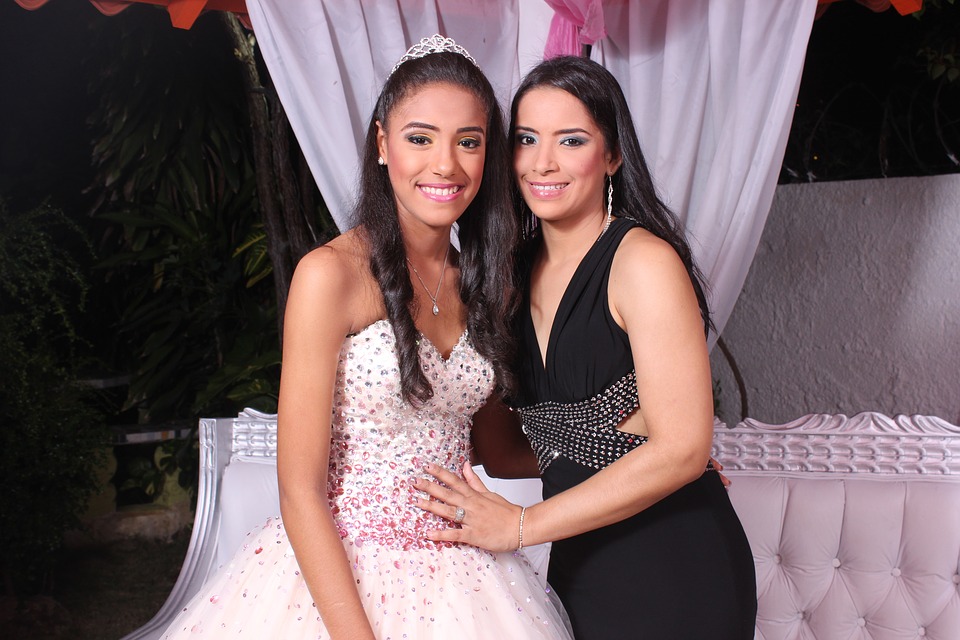 Turning 16 is an exciting time for any teenage girl, as it marks the transition from childhood to adulthood. To honor and celebrate the birthday girl in a big way, the event planners at The Manor share 16 tips for planning a sweet sixteen to ensure a delightful celebration everyone can remember for years to come.

1. How To Pick The Right Party Date
A sweet sixteen does not have to be held on the honoree's actually birthday. In order to accommodate family and friends, check your calendar and work around holidays to select a date that works best for the most amount of guests, especially family members.
2. Finalize The Guest List Early
A sweet sixteen does not need to be of epic proportions. Sometimes families opt to limit the guest list to family and close friends. Alternately, some families feel a milestone birthday should embrace everyone special in their daughter's life. However many guests you choose to invite, it's important to create your guest list early to secure your ideal venue by providing an estimated headcount.
3. Creating Sweet Sixteen Invitations
When it comes to all that sparkles and shines, your party invitations should reflect the party theme. Guests enjoy receiving invitations in the mail, so what better way to set the tone than receiving a beautiful, elegant and fun invitation. Whether you choose modern graphics, a sentimental photo collage, sophisticated calligraphy or a touch of glitter, it's important to honor the birthday girl with an invitation that best represents her.
4. Popular Sweet Sixteen Themes
The theme of the sweet sixteen is the focal point surrounding the party. That means all decorations, graphics, centerpieces, floral arrangements, photo booth props, and party favors should compliment the theme and color scheme. Today's trending sweet sixteen party themes include beach themed, fairytale, glow theme, masquerade, red carpet, pretty in pink, high fashion and under the stars.
5. Sweet 16 Party Cuisine
To plan a sweet sixteen menu, take into account that the guest list primarily consists of teenage boys and girls, who do not necessarily expect a fine dining experience. To feed a room full of hungry teenagers, you can provide fun food stations that allow for continuous snacking between shuffling to and from the dance floor. Party planners recommend opting for a buffet so guests can pick and choose what they want to eat. Also consider planning menu items around the theme of the party such as island fruit sorbet's served in the shell for a beach-theme or pink cotton candy for a pretty in pink theme.
6. Book The Right Entertainment
As the room fills up with excited teens, it is more appropriate to hire a DJ for a sweet sixteen to liven up the crowd. This option is more engaging and appropriate for a younger crowd than booking a live band, which is typically reserved for weddings. Additionally, DJs often bring party motivators, MCs, and hand out fun items such as glow sticks and sunglasses which you can personalize for your sweet sixteen.
7. Create A Party Itinerary
Staying organized will only help the day run smoothly. Create a list of activities such as what time to DJ will go on, when and for how long to serve the food, time for speeches, a time to cut the cake, when to hand out party favors, and lastly what time you can expect guests to leave.
8. Booking A Photographer
Hiring a professional photographer will allow you to capture high quality images of all your family and friends throughout the evening. After all, this is a special occasion, which calls for all guests to look their best, so why not document it? Since guests often get caught up in all the fun, they usually forget to get together for priceless posed pictures. Sometimes, if the budget allows, you can even consider hiring a videographer.
9. Designing A Sweet Sixteen Birthday Cake
Blowing out the candles on a birthday cake is even more magnificent when the cake will surely please the birthday girl. Whether you opt for one tier or two, buttercream or marzipan fondant, or layers of chocolate and unique flavored filling, select a cake that can both feed the appropriate number of guests and please the birthday girl's palate. Sweet sixteen's often serve various small desserts to ensure each guest will find a dessert to enjoy. Example of these desserts includes brownies, cookies, and an ice cream sundae station.
10. Dressing For A Sweet Sixteen
The honorary guest will have all eyes on her, so it's important she look the part by wearing an elegant dress, jumpsuit/romper or a sophisticated skirt and blouse. Make sure the birthday girl wears comfortable shoes, as she will be posing for pictures, dancing, and on her feet for the evening.
11. Selecting The Right Arrival Transportation
A popular trend involves the birthday girl and her small entourage arriving in style by way of limo or party bus. Most agree rolling up to the party venue in a deluxe mode of transportation will make the birthday girl feel VIP.
12. Making A Grand Entrance
For the guest of honor to make her debut, be sure to consult with the DJ to play her song of choice for her grand entrance. Discuss where she will be sitting and any photography that will occur within the first 10-15 minutes of her arriving.
13. Offer Engaging Party Activities
Many Sweet Sixteen's offer fun activities for the guests to enjoy. From life-size party games such as jenga and chess, green screen photo booths, or t-shirt or shoe designing. Offering activities with take-homes can be a great replacement to party favors.
14. Sweet Sixteen Memorabilia
Similar to how a wedding has a guest book, a Sweet Sixteen party also follows suit. Get creative and have guests sign a poster, pillow, or t-shirt that the birthday girl can display to relive the memories of her sweet day.
15. Sweet Sixteen Party Favors
No party is complete without party favors. Options can include incorporating food such as a cake in a jar or cake pops. Popular party favors include giving away an item with the birthday girl's monogram and party date. Consider handing out wild socks, fuzzy pillows, drawstring bags, or water bottles.
16. Consider An After Party
The fun doesn't have to stop after the last song of the night. Following a Sweet Sixteen, the birthday girl invites a select group of close friends over her house. This get together is as simple as hosting a few of them over for a sleepover and creates a fun and special way to end the night.
Steps To A Sweeter Sweet Sixteen
For the big day to run according to plan, keep any of these 16 steps mind for party planning success. Whether booking an over-the-top extravaganza or a celebratory event with close family and friends, contact The Manor, a top New Jersey event venue near you.