How To Throw The Ultimate Surprise Party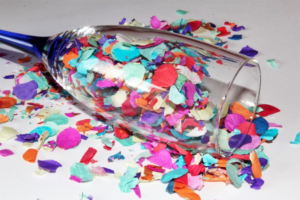 Opting for a surprise birthday party, bridal or baby shower or retirement party creates a fun and hard-to-keep secret during the party planning phase and a lasting memory once pulled off. Although it seems simple, several factors go into planning a surprise party. Event planners at The Manor offer tips and tricks to execute, and most importantly, keep your party a secret.
Setting The Date For A Surprise Party
Selecting an inconspicuous date for your surprise party will make or break the surprise. With everyone acting tight-lipped on the honoree's birthday, consider setting the surprise before or after the expected date (especially with birthdays). Throwing the party after the event occurs, gives the person a false impression that nothing will happen and the big day has been forgotten about.
For parties without a specific date, choosing an appropriate but unexpected time makes the party all the more fun. A random Wednesday night after a hard day of work might not be the best choice for example. With a baby shower, months prior to the due date can help break up the routine of pregnancy. When planning a surprise bridal shower, contact those close to the bride to avoid throwing two parties by accident or choosing a busy and stressful time.
Create a Cover Story
No surprise party will work without a believable, short, and simple cover story. You don't want party planners forgetting key details or contradicting small white lies. Plan the party around an expected routine of the guest's daily life. The better you know the guest, the easier this will be. If you want the guest to wear formal attire to their party, a classic ruse includes telling them they attending a more upscale event or party, this ensures your guest of honor will be looking their best.
Be Prompt For The Surprise
Timing is everything for a successful surprise party as arriving "fashionably late" will certainly ruin the excitement of that initial "SURPRISE!" have guests arrive a 30-45 early. For a house party venue, make sure to instruct guests where to park; the surplus of cars might give it away or at least raise suspicion.
If the party occurs at a venue like The Manor, choose a time that fits the alibi. If going to dinner, take the guest out around the times you usually eat. Don't break routine for the party—instead, hide the party within an expected routine.
Create A Comprehensive Guest List
For any type of party, make sure to reach out to any close co-workers, significant others, family members, and close friends. To create a welcoming room full of guests, consider inviting more people. Invite people you know would be happy to attend and who the guest of honor would enjoy seeing for the celebration.
Paper Versus Digital Invitations
Sending out paper invitations helps guests remember the party and create a formal "event".
It's wise to take an inventory of your guest list as older generations are typically more inclined to receive a letter, instead of checking an email.
Alternatively, a digital invitation by way of social media or an email may get lost or easily overlooked. Though one benefit to sending out digital invitations, either through email or Facebook, is that it leaves no paper trail, you can instantly send out changes, and it's extremely cost-effective. You also don't have to worry about an RSVP'd phone messages or paper response ruining the surprise.
Decorating For A Surprise Party
Hiding decorations during the party planning process doesn't have to be difficult, just strategized. If you are in a venue where you will have limited time to set up décor, make sure its simple enough to assemble in an hour or two. If throwing a surprise party in the guest's home, consider stashing decorations at a friend's house or neighbors for the time being.
On the day of the surprise party, keep the balloons and streamers floating around away from windows and entryways. When the guest of honor walks up to the house or venue, do not give them any reason to suspect. A ruined surprise, even if occurring only minutes or seconds before they walk in, can be a damper.
Creating A Lasting Memory
A well-executed surprise party is memorable for a lifetime. Your guest of honor will always be grateful for this grand gesture. Considering planning a surprise party for someone special in your life? Contact a top New Jersey venue near you today. Event planners at The Manor can help coordinate all aspects of party planning.