2021 Wedding Cake Trends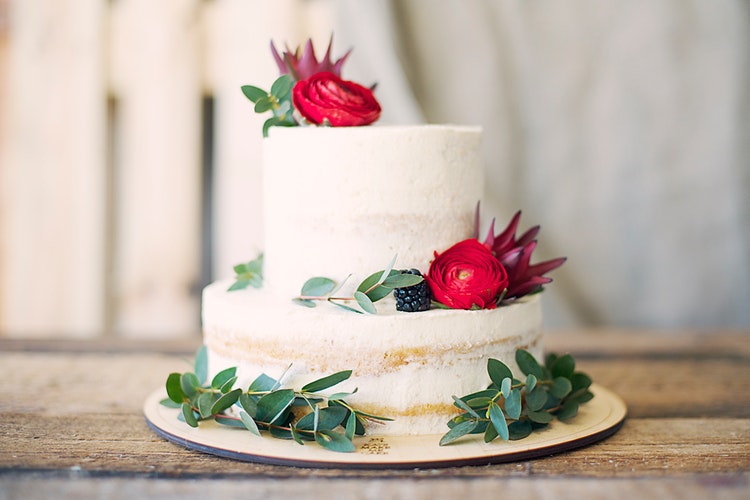 Wedding cakes are just another opportunity for you to get creative and artistic during your wedding. With the onset of the COVID-19 pandemic disrupting the normalcy of weddings and the typical trends that you see, the one constant is the cake: the tradition of cutting into your cake together with your betrothed and sharing something sweet with your guests will never end. Here are some 2021 wedding cake trends that are bound to keep you excited about your upcoming wedding.
Smaller Wedding Cakes
With micro-weddings on the rise, smaller wedding cakes keep making bold statements this year. A smaller guest list typically means less need for additional cake. Single-tied cakes keep popping up every because they offer couples the classic look and wedding feel, as well as the opportunity for the traditional cake-cutting experience. The intimacy of a small wedding can lend itself well to smaller confections, so don't be afraid to branch off and try something small!
Wedding Cakes with Artistic Detail
Just because smaller cakes are trending now, doesn't mean that the detailing on the cake is going anywhere this year. In 2021, wedding cakes have continued to be lavish, and have even started getting more exuberant like trending cakes in the past.
A growing artistic trend involves adding hand-painted art to a wedding cake. This could mean painted buttercream designs, in which bakers utilize different colored swirls of buttercream to create an artistic venture. A traditional painted buttercream uses those colorful swirls, as well as brushes and palette knives, to create something resembling a gallery art piece. Another version of the painted buttercream design is the abstract watercolor, where a baker might use the same backdrop as the traditional design, paired with a geometric design. No matter the painted design, the artistic detail will offer your cake something unique and new.
Another popular cake trend involves adding edible art to the cake. Some bakers utilize sugar flowers, which has been a constant trend over the last few years. Try placing intricate sugar flowers on the cake as intricate details. The options don't end there! We're talking about rounds of chocolate, fondant, and much more that can become elegant sculptures or texturized elements. The versatility that edible art offers to your cake can accentuate your wedding theme and really WOW your guests.
Individualized Wedding Cakes and Desserts
Per COVID-19 safety guidelines, it's become popular to focus on seated, plated wedding receptions. Dessert is no different: personal desserts, that can be served individually to seated guests, are growing in popularity in 2021. Whether it be miniature, individualized wedding cake or dessert alternatives, such as cupcakes, macarons, tarts, or decorated cookies, these reimagined dessert portions are a fresh and safe option. Plus, you can utilize decorations, like ribbon, individual packaging, or name tags, for a more personal touch.
It's important to note that while these individualized desserts might be COVID-safe, they are labor-intensive, and therefore can be expensive. By adding personalized touches to the desserts, you can combine the wedding cake with the wedding favors. This way, every guest can leave with a decorated dessert. This combined aspect can make the splurge worth taking.
While it can be hard to choose from all the different wedding cake trends in 2021, the decision is not impossible. By envisioning what you want in your cake or reimagined dessert, you're closer to enjoying the most delicious part of your wedding day! To get more information on wedding cakes or for help executing your perfect day, contact the expert wedding planners at Knowles Hospitality today!