What is a Micro Wedding?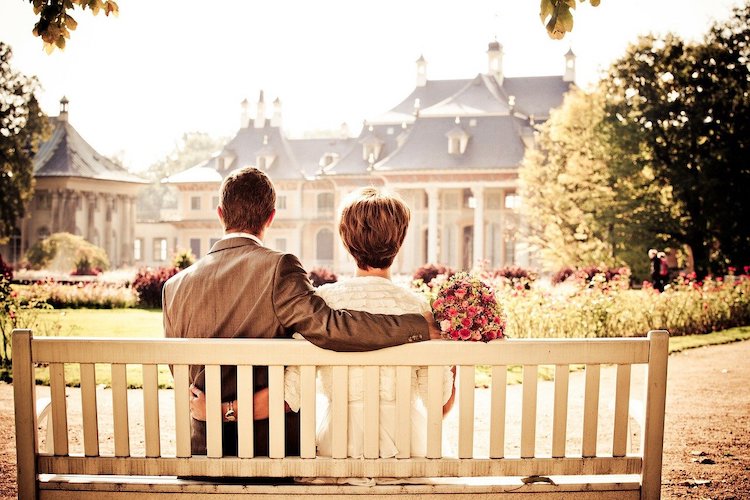 Costs and guests add up as your wedding date approaches. You might feel obligated to invite guests that you do not consider close friends but feel you might hurt their feelings if they are not invited.  Oh, not to mention you must factor in the cost of food and other entertainment.  Also, with the pandemic, it is not recommended to have large weddings.  If only there was a way to limit the size of your wedding without compromising quality and experience for you and your guests. Well lucky for you, a new type of wedding has emerged, the micro wedding. Read on to discover how you can host a wedding extravaganza on a smaller scale.
What is a Micro Wedding?
A micro wedding is a small, intimate ceremony and reception to celebrate your wedding. Although being a smaller gathering is a huge part of the idea of a micro wedding, other aspects can make this exclusive ceremony special and more intimate.
How Small is a Micro Wedding?
Micro weddings are far smaller than an average wedding, with a guest list of around 50 people. These weddings are more intimate than larger weddings and limit the guest to list to closer family and friends. The focus of micro weddings is the details, rather than catering to hundreds of people. This way, you can celebrate with your closest friends and family so you can allocate your budget to other aspects of your wedding. Not to mention wedding planning for 50 people is a whole lot easier than for 200 people.
What's the Purpose of a Micro Wedding?
Some might think micro weddings lowers the cost of having a large wedding, but this is not necessarily true. While you can have a micro wedding to save money, that is not a true micro wedding. Micro weddings are meant to have fewer guests to allocate funds to more luxury details. For example, you can purchase hotel rooms for guests, hold a brunch at a 5-star restaurant, or higher quality chefs. Usually, couples having micro weddings spend their normal budget as they would for a traditional wedding, but then spend more per guest on details.
How to Limit the Guest List at Your Micro Wedding
Telling people how they can't come to your wedding is the most difficult aspect of a micro wedding. However, it is not impossible to say no tastefully and respectfully. Always remember, this is your wedding, not theirs. There are a few ways to limit the capacity of your wedding.
Identity and Invite the A-List Guests
In weddings, there are different categories of guests. Your close family and closets friends classify as A-list guests. You really want to ensure that the guests you want to have at your wedding come and those that you could go without, don't. While some might be offended, they will get over it. It is your day.
Create the boundaries early on
It is important to have communication with people that might expect to be invited to your wedding, especially if you come from a big family. By ensuring people's feelings are not hurt before sending out invitations and after, you can keep good relationships with people that did not make the guest list.
Plan Adult-Only Weddings
There are some ways to make your wedding a kid-free zone without coming off as rude. You can offer children at your bridal shower or engagement party so that they are involved in some aspect of the wedding, just not the big day itself.
Have a Destination Wedding
With more wiggle room in the budget for details, you can have your wedding elsewhere to limit that guests can come. You can achieve this by purchasing select rooms for people or reserving select rooms. You can fly your guests to destinations like Hawaii, Florida, or Colorado. A destination wedding is a perfect way to limit your guest list and experience a new environment.
Say 'No' to Plus Ones
If your guests are truly your closest people, they won't need a plus one. Removing a plus one does two things: it keeps your guest list small and ensures that random people don't take up resources or space. Sounds insensitive, but a micro wedding doesn't allow room for people that aren't your best amigos.
Celebrate Your Holy Matrimony with a Micro Wedding
A small guest list may be a stressor for wedding planning, but the reward is worth it. You will get to celebrate your big day with close friends and a beautiful ceremony with all the bells and whistles. Check out Knowles Hospitality's beautiful venues to hold your small and luxury wedding. Make sure to subscribe to the #1 wedding planning blog in New Jersey for more helpful tips for an unforgettable celebration that you'll cherish for years to come.