Adding "Rust" to Your Color Palette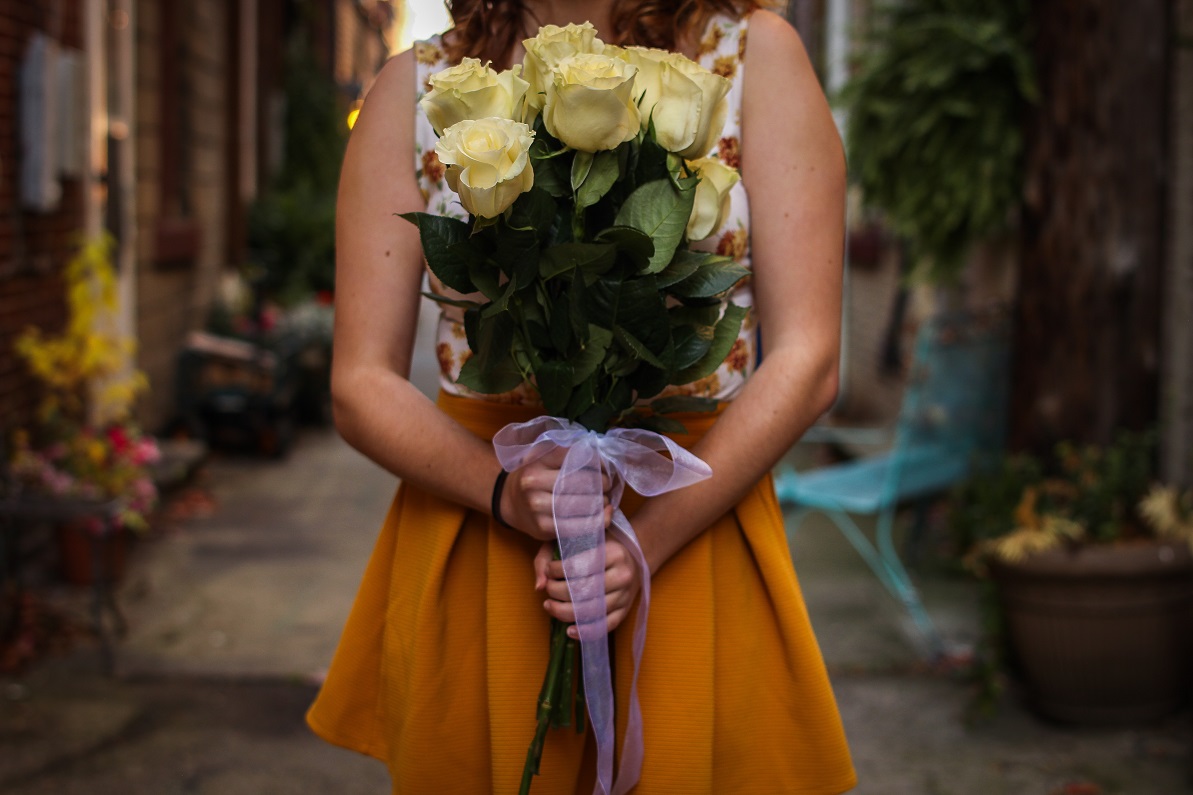 One of this year's hottest trends involves incorporating a new color to the wedding color wheel – rust. While most weddings opt for plenty of white and lighter colors, rust is a burnt orange color that can make your wedding pop. This throwback 70s-inspired color adds a neutral richness to your wedding color palette, making it a perfect addition for fall and winter weddings.
Planning Your Palette
If you plan on integrating rust into your wedding color palette this fall and winter, make sure to pair it with the right complementary colors. Because rust is a nonconventional orange, blue – and in particular deep navy or very light baby blue- makes the perfect partner. Try to steer clear of any bolder, richer blues. If you want to keep the palette centered around rust itself, use multiple shades of white, off-white, a light blush, and a lighter orange color. A mustard yellow accent will also pair well with this rust and off-white dynamic duo. Lastly, use it alongside a selection of gray tones. Gray suits and gray neutral details will make this rust and terracotta hue pop even more.
Set the Tone
Bring this bold color story into your wedding by starting strong. Set the tone for your wedding by sending out the coolest wedding invitations with a touch of rust. Give your guests a sneak peek into your wedding day's theme by featuring this bold orange hue on your wedding invitations. Keep the font and details of the invitations simple and let the color speak for itself.
All in the Details
With numerous little touches of rust-colored details, guests will have an appreciation for the thought you put into the wedding. Keep your decorations subtle, but eye-catching. Since the bride will most likely be wearing white, spice up your bridesmaids' dresses with a few rust-colored selections, or give the groomsmen a pop of color with a rust-colored tie or bowtie. Choosing the perfect rust shade for your nail color, finding signature rustic furniture pieces, or choosing accented jewelry or shoes will enhance your color story, and accentuate the theme throughout your wedding and wedding reception.
Focus On Flowers
If you would like to keep the rust tone more understated but still have people notice, focus on featuring rust in your floral arrangements. A popular summer floral bouquet using this color palette usually focuses on oranges, yellows, lime greens, and dark green foliage. For the fall and winter, try using more forest green tones with hints of burgundy and a beige-pink for the rust to stand out.
Mixed & Muted
When people think of rust, they think of a non-traditional muted orange color. Consequently, using this color palette is unique and will make your wedding even more special. We expect this color to be popular because it is so versatile. All the floral, linen, and wardrobe choices that are available for 2019 weddings will make any fall bride want to incorporate rust into her wedding color palette.
Create Your Ideal Color Palette With The Manor
Because this color is so distinct, it is easy to go overboard. The Manor wants to make sure you love your decision to include this beautiful shade into your palette, and our wedding planners want to help.  When executed correctly, rust will leave a lasting impression on your guests. The experts at The Manor will make sure you and your guests fall in love with this signature fall color without going over-the-top. If you would like to discuss adding rust to your wedding color palette, contact our wedding planners at The Manor Restaurant at 973 325 2060. Talk to our trusted specialists to help you have the wedding of your dreams.