Adorable Bridal Shower Must-Haves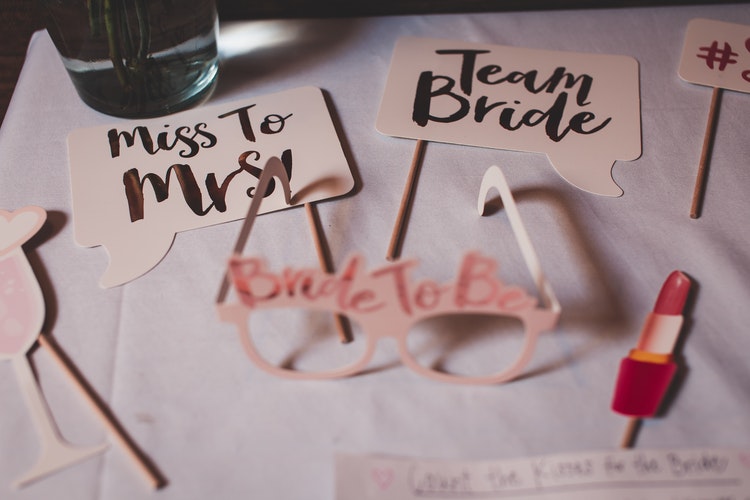 Planning a bridal shower takes a bit of thought. But if you start with a theme or specific colors, your planning process should run much smoother. When planning for a bridal shower there are many must-haves that you should include for your party. Make sure to create a theme; doing so will help you finalize essential party details.
The Knowles Hospitality experts are here to help and have gathered ideas to make your shower the best it can be. If you want to create an unforgettable bridal shower, take a peek at the must-have ideas below.
Invitations
Every great party begins with a proper invitation. Invitations should be mailed to guests six to eight weeks before the shower. It must include an RSVP of some kind, whether filling the card out and sending it back or responding online. The invitation cards can reflect the theme of your bridal shower. Be sure to specify the formality of the event or the theme you have chosen to give them an idea of what to wear or even what they should bring as a bridal shower gift
Personalized Decorations
What is a party without cute decorations to set the mood? Add centerpieces to your tables, create an entry table with photos of the engaged couple, a guest book, or a fun photo booth backdrop. People love personalization, so offer customized decorations in specific colors. Taking this extra step will help tie the bridals shower into your wedding theme.
Glam Cutlery
Depending on your theme determines what time of special plastic cutlery you buy. The silverware can be fashionable yet functional and even sustainable.
Signature Cocktails & Drinks
Typically bridal showers are during lunchtime. On top of choosing your own food, the place you have your party out could make you a signature cocktail that you like and represents you as a person. It is a fun way to continue the flow of the theme throughout the party.
Wedding Registry
The wedding registry is essential to a bridal shower. A registry tells guests exactly what the couple needs or wants as a gift for their big day. It is highly appreciated by guests because they are steered in the direction of gifts that the bride and groom will use.
Games and Prizes
Games and prizes can stick to the theme and keep everyone entertained. Guests want to feel entertained during a shower and games are a fun way to pass the time. Make sure you have plenty of entertainment planned; otherwise, you run the risk of the shower becoming a snooze fest.
Unforgettable Party Favors
Bridal shower favors are take-home thank you gifts to thank the guests for attending. Some awesome examples that you may want to reconsider include scented candles, chocolate, tea, spa products. Focus on giving favors that are functional because your gal pals will adore them.
Final Thoughts on Bridal Shower Must-Haves
As you plan a shower for the bride-to-be, remember to keep your guests in mind and communicate the expectations of the event to avoid any surprises. Follow this checklist, and you will be sure to have a memorable and fun bridal shower for everybody involved!
Need help planning an extra-special shower for the bride-to-be? Dial (973) 731-2360 to connect with the team at Knowles Hospitality. Don't forget to subscribe to our wedding planning blog for additional expert wedding advice, tips, and trends!