What To Wear To a Bridal Shower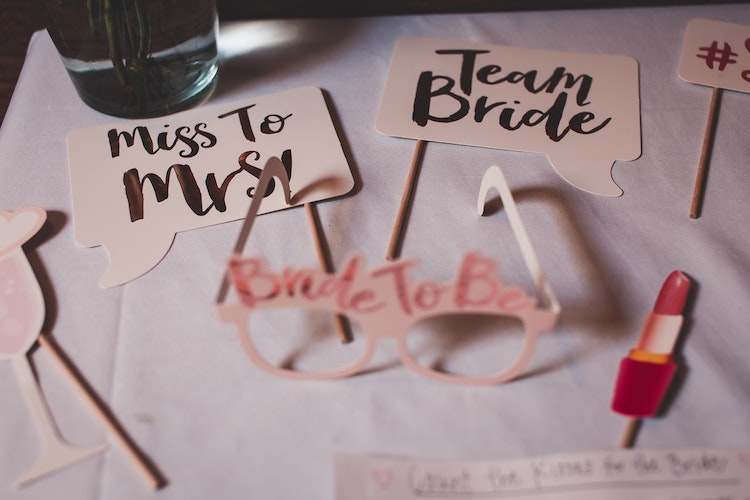 A bridal shower is a perfect occasion to break out the dress that's been sitting in your closet for years! Bridal showers come in all shapes and sizes: casual, intimate, backyard, upscale, and so many more. While picking out your bridal shower outfit, steer away from wearing white, black, and anything too tight or revealing. The wedding guest rule also applies to bridal showers and since the bride-to-be wears white, you don't want to hog her spotlight. Wearing black is a bit too dark for your festive and lively bridal shower. Whatever type of bridal shower you attend, make sure you match the formality, the season, and most importantly, be comfortable! Wedding experts here at Knowles Hospitality put together great tips to keep in mind when dressing for bridal showers.
Casual Bridal Shower Outfits
Before attending a bridal shower, be sure to keep in mind the setting and the season. If it's just a casual luncheon in the middle of summer, the informal dress possibilities are endless. A bridal shower outfit should be something that your mother approves of but is not too loud. A patterned wrap dress with classy sandals is a great spring or summer bridal shower look. If the bridal shower is in the dead of winter, darker colors like maroons and oranges are more appropriate. Opt for a sweater dress, knee-high boots, and a warm jacket during winter.
Fancy Bridal Shower Outfits
Always start by looking for hints on the invitation to get a sense of the appropriate attire. If the bridal shower is held at a venue like a country club or an upscale restaurant, dress a bit more formal. During the cooler months, try wearing a skirt with tights, a sweater, comfortable pumps, and a small clutch. As for summer, pair your favorite knee-length cocktail dress with strappy heels and stud earrings.  Don't overthink your bridal shower outfit; strive to look and feel great while keeping the spotlight on the bride-to-be.
Seasons Change, & So Do Bridal Shower Colors
The seasons can always affect the outfit you're planning for any bridal shower. During the spring and summer, colors are lighter and brighter. When attending a spring bridal shower, make sure you don't show up in a burnt orange dress. Instead, look for pastel colors like blue, pink, and purple. As for the colder months, colors get darker and sultrier. When planning your outfit, go towards the dark reds, greens, oranges, and browns to stay on trend for the season. Be confident when planning your look and treat your bridal shower like it's a work event with all your co-workers.
Remember to Have Fun with Your Bridal Shower Outfits
Planning an outfit for a bridal shower does not have to be stressful! Have fun with your outfits, follow the formality guidelines, the seasons, and most importantly don't take away from the bride. When there are rules to follow when planning an outfit, it seems like everyone will be wearing the same thing. Adding on some of your own style hacks will separate you from the rest and make you feel confident too!
Need help planning a bridal shower? We can help! Contact Knowles Hospitality at (973)-731-2360 and let our expert event planners help you plan your special day.