Beautiful Flowers for a Spring Wedding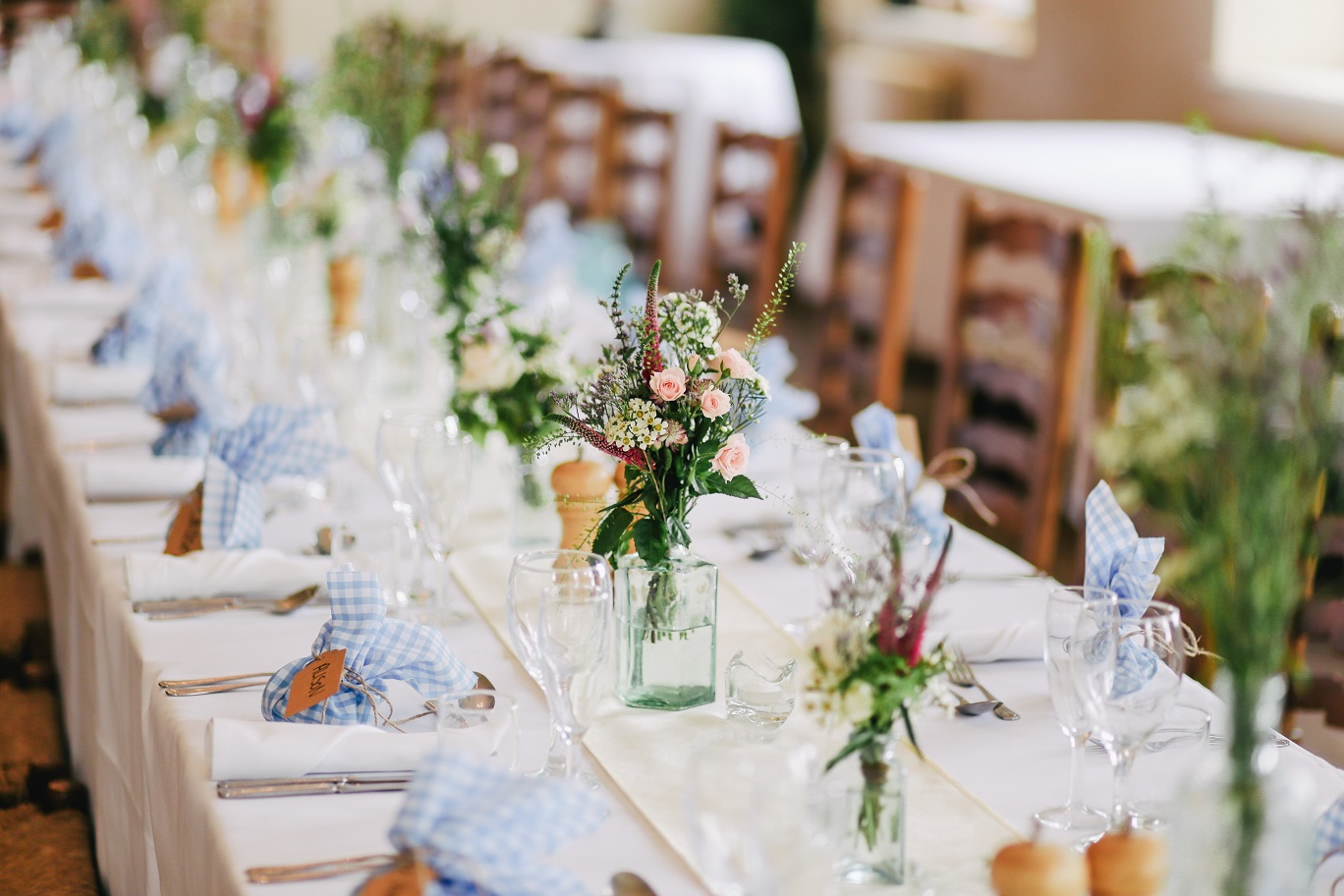 Spring has sprung, and beautiful flowers are in bloom once again. There's nothing that brightens up a wedding more than flowers; whether it's for the bouquet, boutonniere, table centerpieces at the reception, or decorations. Need some inspiration? Try adding any of these gorgeous flowers to your spring wedding.

Romantic Roses
What symbolizes love more than a rose? Not only do roses make great additions to your bouquet, but they can also work on your hubby's boutonniere, or in the centerpieces for tables at the reception. With their classic bright red hew and their fresh aroma, roses will keep your wedding looking bright and vibrant and smelling fresh.
Sumptuous Sweet Peas
Sweet pea's light colors will add a vivacious, seasonally appropriate splash to the festivities. Using pops of purple, pink, white, and magenta for your wedding decorations can make your guests feel like they walked into a spring wonderland.
Heartwarming Hydrangeas
Certain flowers, such as hydrangea, grow in bouquets. When hunting for the perfect flowers for your bouquet, don't do more work than you need to. Opting for some gorgeous hydrangea is the perfect move for your spring wedding. Hydrangeas grow in many different springtime pastel colors that will look amazing with any wedding gown.
Whimsical Waxflowers
Some decorations and a crown of wax flowers can bring a more childlike flavor to your wedding. The petals of white or pink with a dark center will remind your guests of a childhood spent picking flowers and drawing their simple shape in pictures.
Impeccable Irises
People tend to think of lighter pastels think of spring. But that doesn't always have to be the case. The iris comes in many light and dark shades. This flower can give your guests a taste of spring with its light or dark shade and its unique petals.
Delicate Dusty Millers
Speaking of lighter colors, the dusty miller can give your spring wedding that extra spark it needs to transform into an opulent celebration. These beautiful flowers can give your bouquet and your centerpieces that crisp and clean spring feel.
Stunning Stock Flowers
There's nothing that can make a wedding more beautiful and spring-like than the stock flower. This versatile flower comes in a wide spectrum of colors that can make your wedding extra memorable. Try adding these blossoms to each table's centerpiece.
Radiant Ranunculuses
Many florists argue that the perfect flower doesn't exist, but a ranunculus may make them reconsider. A ranunculus's shape appeals to many, but the true magic lies in their intense color palette. With so many colors available these flowers will make your spring wedding pop.
Amorous Aloe Flowers
The understated nature of aloe plants makes them easy to pass without a second thought. People tend to not notice the true beauty of aloe flowers, and how perfect they are for spring-themed events and weddings. So set the trend! Using them as centerpieces can make your wedding feel unique, and give your guests a warm welcome when they enter.
Colorful Bouquets & Floral Arrangements for Your Spring Wedding
As you can see, carefully picking the right flowers can be the difference between a memorable and a forgettable wedding. When you find the perfect flowers to use for your wedding, the event will stand out and leave your guests remembering your wedding for years to come. For more wedding tips and information about booking weddings, contact the wedding planners at The Manor today.