Hosting A Post-Wedding Brunch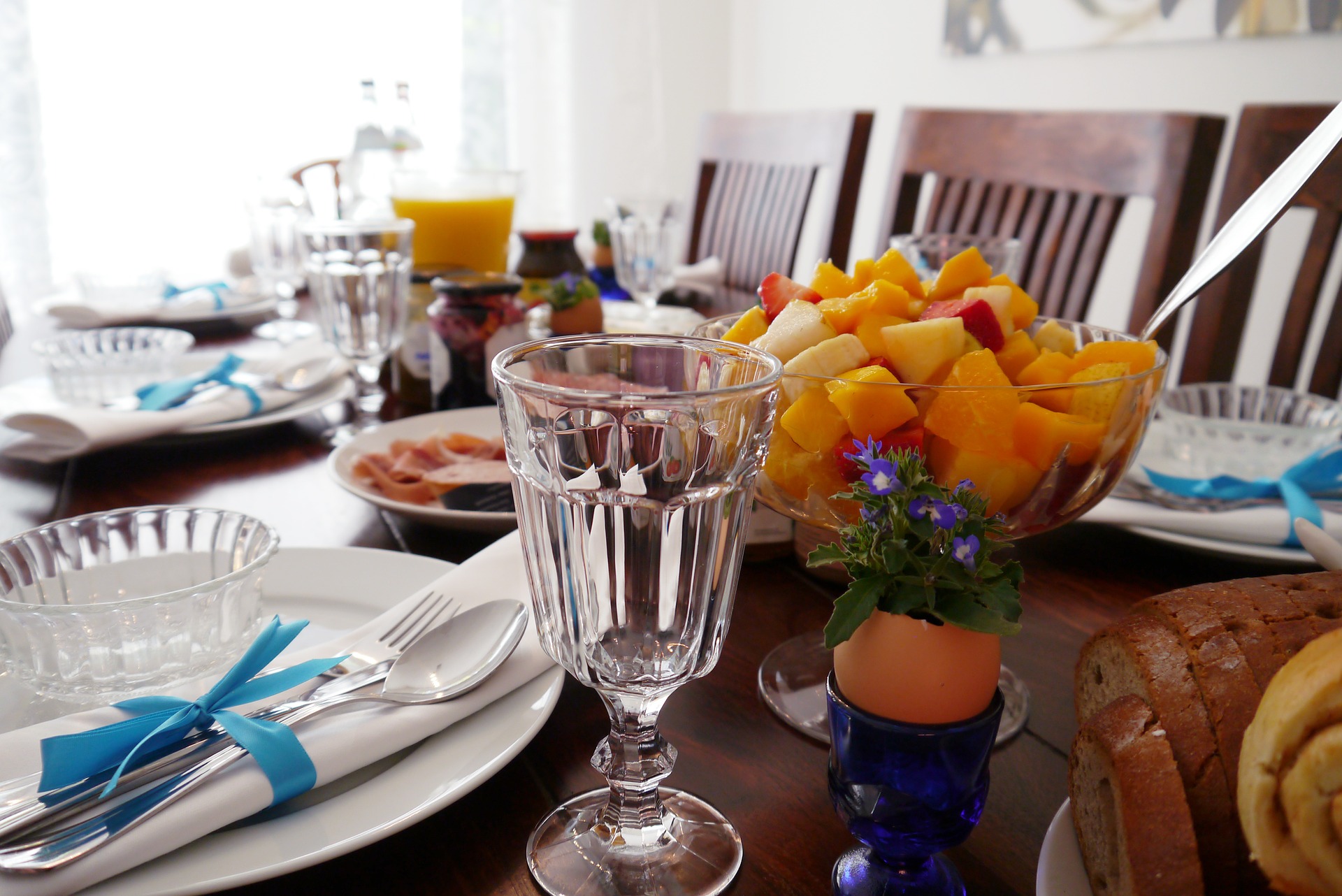 Just because the reception ended doesn't mean the celebration has to stop! A new, popular wedding trend involves treating your guests to a post-wedding brunch, so set your alarm and get ready to keep celebrating with the friends and family. The post-wedding brunch is a special way to take the time to thank your guests and offer a kind gesture.
The experts at the Manor are here to help you enjoy one last hurrah before you embark on your much-needed honeymoon.

A Post-Wedding Brunch With Your Loved Ones
Weddings go by so quickly and most couples don't have the ability to spend time with all of their loved ones during the festivities. But hosting a post-wedding brunch allows the newly betrothed to catch up with guests. Just be sure to make it at a convenient time for you. We know you want to go on your honeymoon ASAP, but each guest should have the opportunity to give you a hug.
Breakfast allows families get together to start the day off right, and that's exactly what you want the day after your wedding—to start this new chapter of your life on the right foot. The wedding the night before was formal, so keep this event casual and relaxed. Nothing beats good food and great company. Yes, you will have to play the hosts yet again, but it's the last time you will have to do that for a long while; at least until it's time for the baby shower.
Some Grub for the Journey Home
Your guests traveled far and wide to be here with you, especially if you had a destination wedding. You don't want them to leave your event on an empty stomach! If the hotel does not have breakfast included, you can plan a delicious brunch for your guests to enjoy before they leave. Show them how much you appreciate all the miles they logged by sending them off with a good meal, laughs, and a bucket of memories they will treasure forever.
What's on the Post-Wedding Brunch Menu?
Who doesn't love breakfast food? After all, it is the most important meal of the day. Who doesn't enjoy a stack of pancakes on the griddle, crispy bacon in the frying pan, sizzling eggs, and mouthwatering crepes? Yum! An omelet bar is a great addition to any brunch because guests can customize their dish. With choices like egg whites, different cheeses, onions, spinach, bacon and ham, peppers, and avocado, the possibilities are endless!
Don't forget the classic choices such as toast and jam or a toasted bagel with cream cheese. It is brunch after all, and half of that word is "lunch," so you may want to offer salads and finger sandwiches for your guests to munch on.
Share the Wedding Day Polaroid's and Memories
The morning after the wedding is the perfect time to reminisce and smile over pictures from the night before. What better way to do that than with family and friends? Your guests can take advantage of and share those pictures they took on their phones or cameras during your wedding. Now you have that classic selfie or timeless candid. Guests can and should share anecdotes of small, but funny events that occurred during the night that you might have missed!
It's Time For The Post-Wedding Brunch
There are multiple reasons why you would not wish to have a post-wedding brunch. You have to get up the morning after your wedding, you're tired of planning, and you may not have the budget to host a brunch. These are all valid reasons, but there are many more reasons for as to why you should have a post-wedding brunch. The memories, the food, and the people are priceless.
Keep your wedding celebration going for as long as you can with this brunch. Need more assistance? Contact the experts at the Manor today!