Planning a Post-Wedding Brunch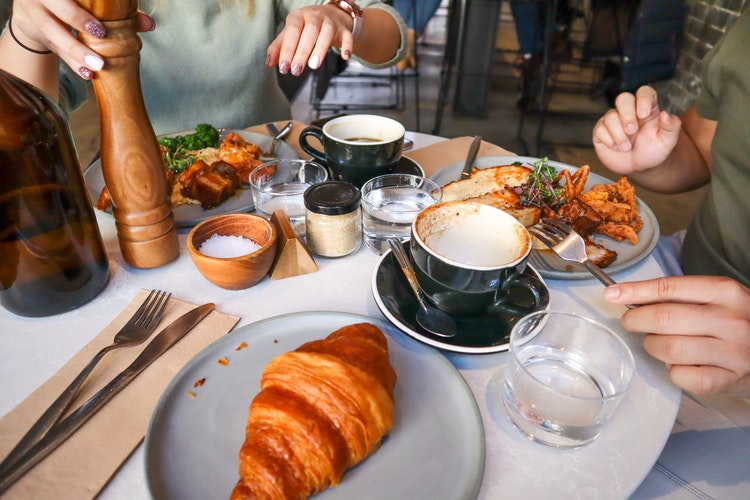 The wedding may be over, but the festivities won't end there. Post-wedding brunches continue to increase in popularity, and it's easy to see why. The affordable pricing and the relaxing atmosphere help make the wedding celebration extra memorable. If you crave mimosas and want an imitate gathering with close family and friends, check out our complete guide to the ultimate brunch wedding.
Keep the Wedding Fun Going
You don't have to be an early bird to enjoy the benefits of hosting a brunch wedding. A post-wedding brunch can start as late as 11 am allowing party guests to recuperate after dancing the night away. Best of all, you stretch out the fun with loved ones in a more intimate gather who you rarely get to see.
Hold a Wedding Brunch Buffet
A brunch buffet allows everyone to enjoy all the fantastic foods typically associated with the mid-morning Sunday meal. After some planning with your venue, your guests can enjoy a wide selection of hot and cold food items typical of a buffet brunch including waffles, French toast, bacon/turkey bacon, breakfast sausage, home-fried potatoes, scrambled eggs, mixed vegetables, chef's selection of chicken and fish, eggplant parmigiana, tortellini alfredo, and more. For dessert, enjoy a selection of pastries, as well as bread pudding, apple cobbler, and sweet crepes.
Extra Brunch Stations
If you've booked an omelet station, choose from options made-to-order such as ham, cheese, onions, spinach, crab, shrimp, sweet peppers, and mushrooms. Likewise, you can request a carving station and salivate over some prime rib, roasted leg of lamb, baked ham, and turkey breast. Rounding out the selections, accompaniments will include mixed grilled vegetables, potato puree, and eggplant parmesan. Your friends and family will leave with full hearts and full stomachs!
Is it Really Brunch Without Drinks?
Cocktails are a brunch staple, so you can offer your guests a diverse collection of boozy brunch beverages like Bloody Mary's, mimosas, Bellini's, and screwdrivers. To mix things up, try including some of your favorite flavors, like grapefruit, strawberry, black cherry, and guava.
Who Attends a Post-Wedding Brunch?
If your budget allows it and you want to invite all your wedding guests, awesome! But keep in mind that this is not a requirement or typical. Generally, your immediate family, grandparents, and the wedding party (and their plus-ones) should always receive an invitation. Beyond that, the newlyweds have the final say in who can attend the post-wedding brunch.
Keep Post-Wedding Brunch Décor Simple & Elegant
Morning naturally sets a more mellow tone. A brunch can still be festive (think brightly colored flowers and mimosas), but it won't include a crazy dance party. Place settings for your post-wedding brunch should be more subtle than your beautiful reception settings.
Wedding Brunch Attire Should Be Casual
While brunch wedding attire is more dressed up than grabbing lunch, it's still a bright and airy daytime look. Think florals, flowy dresses, and casual suits. Don't be afraid to have your bridesmaids in fun and different clothing like floral jumpsuits or pastel gowns.
Book Your Post-Wedding Brunch Today
At Knowles Hospitality, we love the creative flair that goes into throwing brunch weddings. Whether you want to host your once-in-a-lifetime wedding at Pleasantdale Chateau or The Manor, our experienced wedding planning team can meet your every request.