How to Plan a Safe Wedding During COVID-19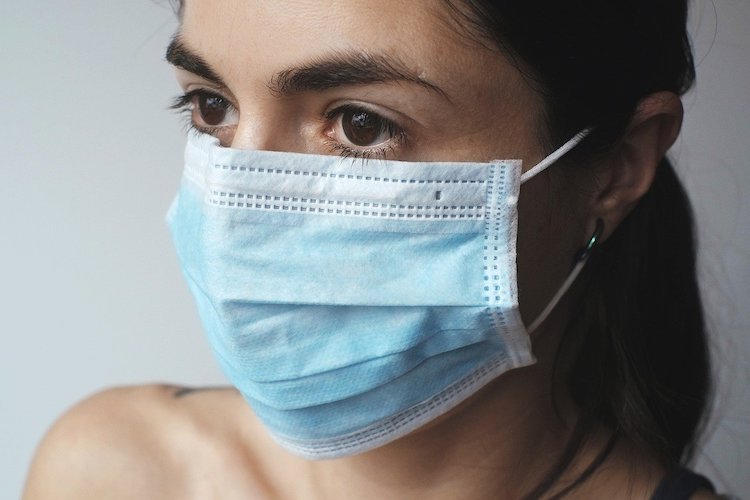 The COVID-19 pandemic has made planning events much more difficult; however, planning more personal events, like weddings, does not have to be impossible. With careful consideration and attention to detail, you can plan an unforgettable wedding while still adhering to COVID-19 guidelines.
A Virtual Wedding
Hosting a wedding through video conferencing services, like Zoom or Skype, is a great way to share the ceremony, or even the reception, with your family and friends. A virtual wedding is legal as long as the couple and the officiant are both physically present, making it a great alternative if you're uncomfortable with having an in-person wedding at this time.
While this format is not ideal, it's a great way to make your wedding accessible and fun for everyone. To make a virtual wedding more personable and add the touches an in-person wedding might have, consider these three tips:
Create a wedding playlist on a common music-streaming platform, like Spotify or Apple Music. By creating a list of songs, you become a virtual DJ. These could be songs that would typically play during dinner, on the dance floor, or even during the ceremony itself. By sharing these songs with your guests, everyone can enjoy a delightful sound.
Develop a small recipe book with easy-to-make recipes. This recipe book could include appetizers, cocktails, or anything else you might have been planning to have at your in-person ceremony. By providing the recipes for the meals you'll feast on during your wedding reception, your guests can cook the same meals, or similar ones, at home.
Design a personal Zoom background to send out beforehand to guests. On websites like Canva, you can design and create a Zoom background that will feel unique to you and your wedding. This could be a creative way to introduce a virtual photo booth or even spend time mingling with your guests
In sending out these materials to your guests, your virtual wedding can become much more of a personal affair.
Celebrating Weddings Safely In-Person
If you are still planning on celebrating your wedding in-person, rather than virtually, it's important to consider local and national recommendations that guest must follow. Don't worry about keeping your guests inline because vendors will enforce the rules. When talking to vendors and trying to decide how to best execute your in-person event, communication is key: understand their protocols and expectations so that you can inform your guests of any rules.
One common requirement that most vendors will have is a limited guest list. With this in mind, it is important to rethink and evaluate the guests you want at your ceremony and reception. When inviting people, ensure that you're being considerate of their comfort levels: let potential guests know that they don't have to attend, and if they're unable to, you're looking forward to celebrating with them when it's safer.
Going alongside the importance of communication, both with vendors and guests, proper signage could greatly improve the safety of your event. Putting up signs that can remind guests of proper PPE (personal protective equipment) use, hand sanitizer stations, one-way traffic, and assigned seats will ensure that everyone adheres to strict safety protocols.
Furthermore, it might prove useful to have a stockpile of PPE ready ahead of time. With PPE ready for guests, you can better ensure that level of safety and ensure another common requirement from vendors: the use of facemasks and/or gloves.
Final Thoughts on Weddings During COVID
Planning and hosting a wedding during the ongoing global pandemic may seem impossible, but all is not lost. As long as you keep communication at the forefront of your planning, and keep an eye out for the smaller details, your wedding can easily adapt to the new changes COVID-19 has brought.
As a restaurant and event facility, many of the precautionary procedures recommended by the Centers for Disease Control and local health officials, are already regularly followed in keeping with our health and cleanliness practices. Furthermore, we regularly monitor all employees for signs of fever, cough, and other indications of potential illness, and maintaining an open discussion with them about any potential concerns of exposure. Contact Knowles Hospitality by dialing (973) 731-2360 to discuss possible wedding planning options amid COVID-19.