Our Favorite Prom Trends Taking Over 2020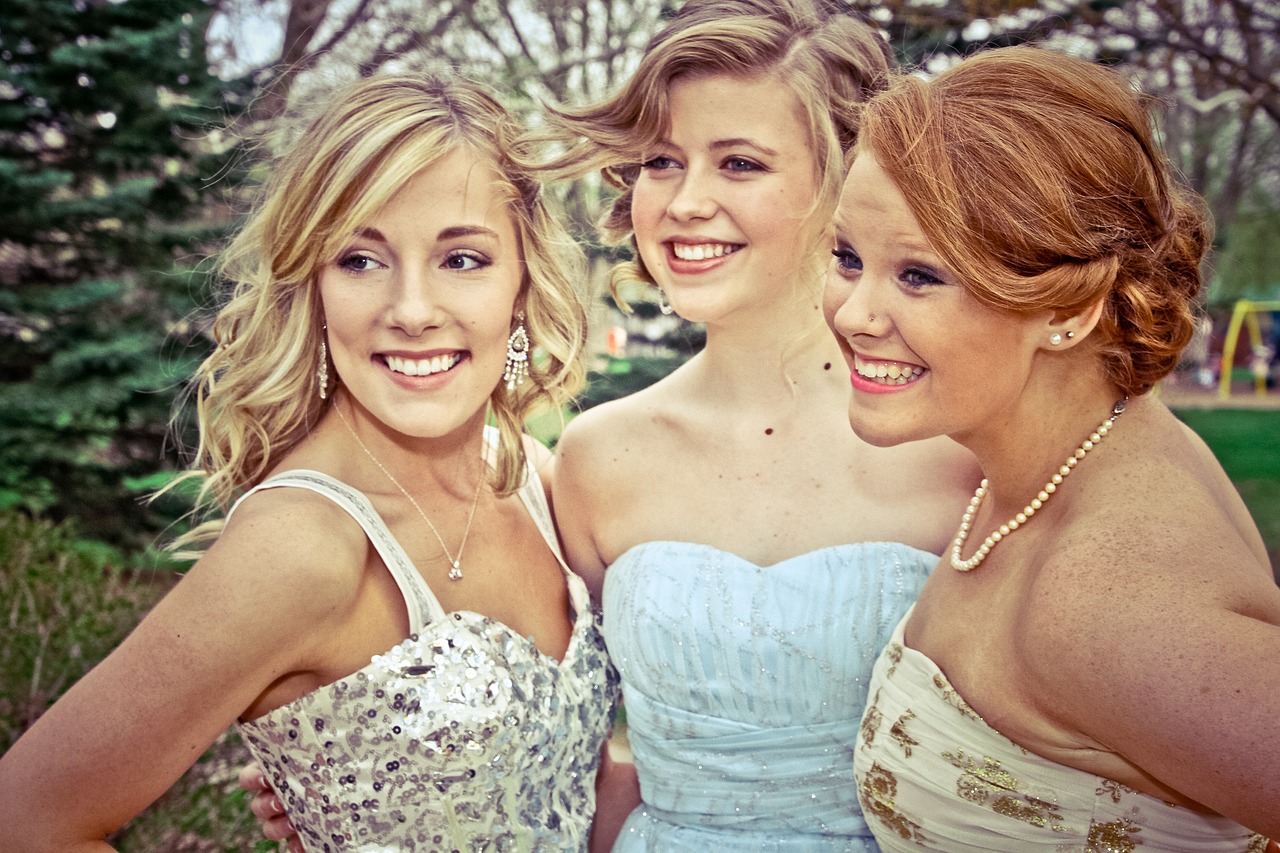 It's that time of the year again: prom season. It is right around the corner which means now is the time to start getting some inspiration for this year's dress. There are so many styles to choose from. Look no further and check out these hot picks that are trending this year. Our top favorites include beaded bodices, modern ballgowns, daring sequins, and more. Whether you want to look simple and chic or bold and bright on prom night, Knowles Hospitality has got you covered.
Let's Talk About Corsets
As we all know, corsets have been back in style this past year and have made their comeback in many interesting ways, one of our favorites being on a dress. A fitted bodice with a sweetheart neckline and a drop waist is a trendy way to look classic while staying comfortable. Want to take it up a notch? Add beads to that bodice and a small train to the skirt and you are ready to hit the dance floor.
Chic Slip Dress
Another one of our favorite styles for prom this year is the silk slip dress. If you are wanting a sleek, mature look for the big day, this was meant for you. Because this look is already a bold statement, it is best to keep the color neutral like black or beige. However, if you are looking to turn heads, a trendy prom look that everyone falls for are pastels like mint green and baby pink. A fun way to add some pop to this look is to play around with glitzy jewelry and sparkly heels to finish off the look.
The Modern Ballgown
A dress that you cannot go wrong with for prom is the classic ballgown. When we think of ballgowns these days, we probably still think of Cinderella, but a dress with a lace bodice and an A-line neck will make you feel like a modern-day princess. This is a bit of a more formal style but looks magical when styled the right way. The trendy lace bodice gives it more of the contemporary look that we want and because we do not want to take that away, sticking to fresh colors is the way to go. Speaking of fresh, a floral print is also an option for a chic ballgown dress such as red roses or white tulips. Both choices give the same crisp finishing touches.
Daring Sequins for The Rebel in You
If you are more of the daring type, then this next prom trend has your name written all over it. Sequins, sequins, sequins. That is all everyone has been talking about for months and we know why. You will for sure stand out in the crowd when you're wearing sequins and not to mention, you can basically wear it in any color you wish. At this point, you might as well go all out and pair it with a matching clutch and some shiny jewels.
Confidence is Key for the Night of Your Life
Now that you've seen our favorite trending prom dresses for the season, you can go ahead and make your pick. If you're still having trouble finding the right dress, just remember that hairstyles and accessories can make or break a look, so try not to overlook a dress without trying some jewelry or clutches with it first. The goal when picking the perfect dress is to find one that makes you feel comfortable and most importantly, confident. At Knowles Hospitality, we can provide you with a night to remember. Contact us at (973) 731-2360 and our exceptional event planners will throw the celebration of your dreams.