A Guide To Taking Instagram-Worthy Prom Pictures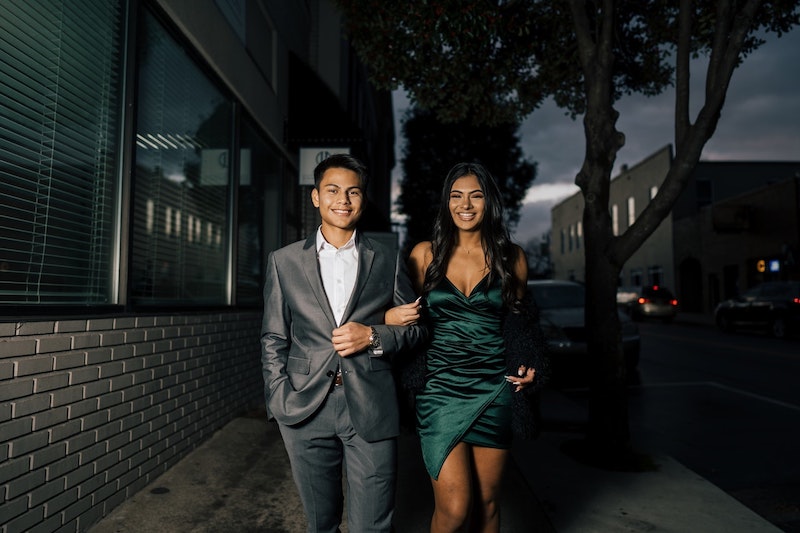 There is nothing worse than having a wonderful night result in pictures you're unhappy with. You want to be able to look back on such a fun event with great pictures to match! To ensure that you love the photos as much as the memories attached to them, here are some tips on how to have amazing prom pictures that you'll be happy to have for years to come.
Look Fabulous & Feel Confident
Before we begin, the camera can pick up on the fact that you're faking a smile. Make sure that you have an outfit that makes you feel confident and comfortable so you can wear your most camera-ready smile. You also want to make sure that your date and friend group are people that you're comfortable around and will have the most fun with. If you're dreading your dress and date, it will be evident in your pictures.
Find Your Light
Camera basics include knowing when to use flash or balance out the light before snapping a picture. In this case, the preview screen on your iPhone or camera is going to be your best friend. If the lighting looks off on the screen, the full-sized picture is not going to magically appear better. Use this method for ensuring there are no harsh lights, weird shadows, or flares happening in your pictures.
Pay Attention To Backgrounds & Angles
Make sure you are pleased with the background before settling in front of it for your photo session. If your whole class goes to the same location and you have to wait for a background that you like, it might be worth it to wait for your perfect spot! While you're waiting, this is the perfect opportunity to form a large group for pictures and make memories with some people that you might not have normally spent time with.
When playing with backgrounds, explore different angles too. Have whoever is taking your pictures play with camera positioning to find angles so that you have a lot of different options to choose from. There's nothing better than a great photoshoot moment with your friends!
Strike Some Fun Poses
If you're uncertain about your signature pose, keep it casual. Don't go for anything that looks forced or that you're uncomfortable with – you don't want to look like a wax figure! If you're worried about looking stiff in front of the camera ask a family member to take a video of you and your friends during your photo session. This will allow you to go back and pull candid screenshots of you and your friends having fun.
The One Camera Rule
We previously mentioned the idea of having a designated photographer. This photographer doesn't have to be a professional, it could be a sibling or family member. The important thing is that there is one camera firing away at a time. If there is a large group of people taking pictures, nothing ruins group photos more than multiple flashes going off and half the group looking at a different camera. It's a common occurrence that ruins photos at every life event, break the cycle and implement the one camera rule – you'll be glad you did!
You're Ready For Prom!
To get the best prom pictures, it's important to be yourself and have fun. Nothing will look better than a genuine smile on your face! We all want that Instagram worthy picture, but remember to put down your phone or camera for a little bit and live in the moment – you won't want to remember prom only through photos!