Popular Wedding Décor Trends Emerging in 2022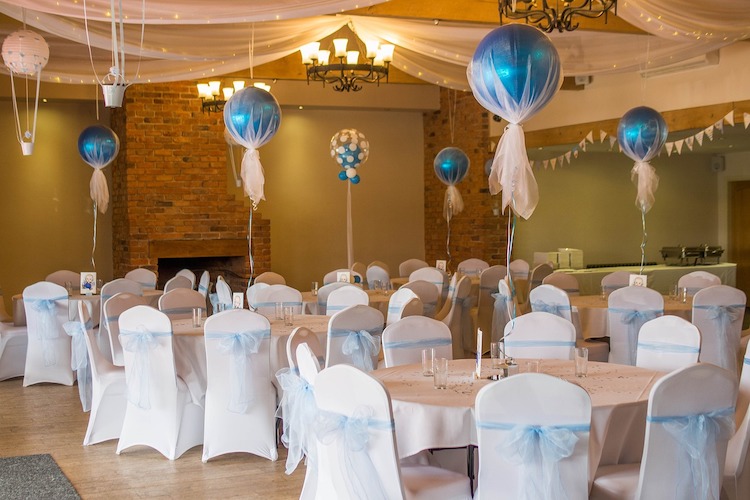 Starting with the whole arrangement of the tables and reaching the smallest details, beautiful decor plays an essential role in the overall picture of a wedding setting. Whether you want to keep the celebration traditional or want to take a unique approach, Knowles Hospitality rounded up a list of wedding décor trends that keep dominating 2022. Take a look at it and get inspired!
Family Photo Table
In years past, wedding couples set framed photos from their parents', grandparents', and siblings' weddings, as a tribute to the inspiring married couples in their lives, perhaps a tradition of long-lasting unions that warms the heart of all wedding guests and means so much to the family members shown in the photos. Family photos may include nieces and nephews who weren't alive when parents and grandparents got married, giving the little ones a special spotlight of their own. And since you likely consider your best friends to be like family, they too can be included in on-display photos, such as group pictures from your college days, or Spring Break getaways.
LED Lighting
LED lighting can dramatically change your venue, making it look even more festive and enchanting. Consider positioning colored lighting around the perimeter of the room. LED lights are an ideal way to change the color of your venue by creating a soft glow. This is a great way to have a cohesive look that ties in with your wedding theme and lights up the night.
Restroom Room Baskets
At any time during your reception, a guest might get a stain on his or her clothing and be very relieved to find stain-remover packets in the restrooms. Offering an attractive, well-stocked amenities basket in your wedding venue restrooms allows guests much-appreciated comforts during any type of wedding celebration. Some helpful items that you'll want to add to these baskets include safety pins, bobby pins, bandages, cotton swabs, breath mints, dental floss, ibuprofen, and hand sanitizer.
Floral Centerpieces
Tabletop displays at your wedding reception can make a grand impact for your guests to admire. When selecting your floral arrangements, be sure to choose a style of case that will best complement your floral arrangements. Vases are important design pieces to hold flower arrangements and can help to complement an entire decorative display.
For an elegant wedding, consider glass vases for your centerpieces as they can hold long-stemmed roses or flowers that have a weighty stem. For a modern wedding, consider colored ceramic vases to hold your floral arrangements. Choosing a colored vase that will contrast with your flower arrangements can make your centerpieces pop.
Ceiling Décor
When guests gaze up at the venue's ceiling, they'll see hundreds or thousands of tiny paper cranes, or suspended flowers and crystals, creating detailed visual effects and a luxurious look. This suspended décor might hang over the dance floor, over their sweetheart table, or above the wedding cake, as the top trends in ceiling accent placement.
Menu Cards
When guests arrive at their tables, they find this printed wedding menu card awaiting them; announcing and describing the courses on the way as part of the wedding meal. Many wedding coordinators say that couples order their menu cards at the same time they order wedding invitations. This approach allows engaged couples to create a unified print design that matches the wedding theme. Create a tall menu card that allows you plenty of room to list all your courses and menu item descriptions. Larger fonts stand out and prove easier for guests to read.
Start Planning Your Dream Wedding Today
As trends in the wedding industry continue to evolve, the wedding experts at Knowles Hospitality are well-equipped to handle the most ambitious décor requests. The only rule is that it must suit your preferences! Connect with the Knowles Hospitality wedding planning team by dialing (718) 698-4433 today.