Why You Should Plan a Smaller Wedding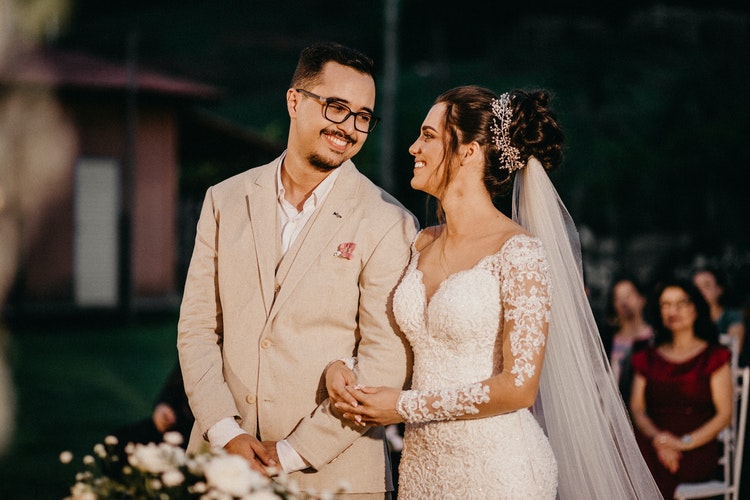 Regardless of the size, planning a wedding can seem intimidating. Many factors—the date, theme, guest list, décor, entertainment—go into the wedding planning process, which is enough to transform even the most grounded brides into bridezillas. Engaged couples spend years dreaming of the perfect wedding, but often forget to consider the size and budget. The space available at the wedding venue, as well as the dollars you want to spend, will ultimately dictate the size of your celebration.
Can't decide on the size of your wedding? The wedding planning specialists at Knowles Hospitality gathered some critical information that can help you plan an intimate gathering.
The Benefits of a Smaller Wedding
The COVID-19 pandemic fundamentally changed how many people view larger weddings. Couples of all ages and backgrounds keep moving away from the idea that a wedding must be a big production. In fact, engaged couples now opt to elope and host a small wedding. This growing trend doesn't really come as a surprise because smaller weddings don't cause nearly the amount of stress seen in large-scale weddings. Let's explore some of the benefits of small-scale weddings.
Cost-Effectiveness
A smaller wedding can cost less, depending on the choices you make. Wedding venues charge a certain amount per guest, and thus a smaller guest list may add up to a smaller wedding budget. Additionally, a smaller wedding may give you more wiggle room in your wedding budget to offer a grander, more exorbitant menu, with a larger number of cocktail party stations, higher-end entrée choices, top-shelf bar offerings, a wider array of desserts, and after-dinner drinks.
In essence, you sacrifice the size of your wedding to bring in luxury services. Furthermore, a smaller, less-expensive wedding reception leaves you with more money to devote to your honeymoon or post-wedding house purchase.
Fewer Guests
Having fewer guests at your wedding allows you to spend more quality time with each of them. If you have only fifteen guest tables in your banquet hall, as opposed to forty tables, it will be far easier for you to visit each table and spend some time talking with friends and family who have traveled so far to attend your wedding. You'll also be able to get the initial table-to-table visiting done in a shorter time during your wedding reception so that you're free to enjoy more of the dancing, drinking, and mingling present.
The Drawbacks of Smaller Weddings
While planning smaller weddings does offer numerous advantages, you also need to consider some of the drawbacks you might experience if you opt for this approach.
The Guest List
Since the task of creating a smaller guest list can cause insurmountable levels of stress, conflicts can arise between the bride and groom, each of whom may have small or large families or circles of friends they're having trouble whittling down.
When you choose a smaller wedding, your guest list naturally includes fewer people, which can cause friction and drama when family members and friends find out they're not invited. Parents can also pressure you to include more relatives who invited your family to their weddings. As a result, you may notice some conflict at the next family reunion you attend.
Potential Hidden Costs
Couples who think they can plan a small wedding at home wind up facing higher-than-expected costs when rentals become necessary, and caterers have long lists of requirements to cook in the home kitchen. Party banquet halls and special event venues eliminate the hassles and complications of trying to plan an important celebration at home.
Post-Wedding Regrets
Once the wedding ends, you may experience some regret over going 'too small' with your wedding plans. Perhaps you wanted more guests in attendance or the final product didn't match with your dream wedding. But if you plan to renew your vows a year or several years from now, you can throw another celebration on a grander scale with more family and friends in attendance.
Bringing Your Smaller Wedding to Life!
No matter what happens on this day, remember that having fun and making new memories with each other is always more important than anything else. Use our list to explore your wishes for a small wedding. If you need help planning a wedding—whether small or traditional with all the trimmings—the team at Knowles Hospitality can exceed your wildest expectations. Contact our wedding planning experts today!