Social Media Sharing Rules for Weddings and Parties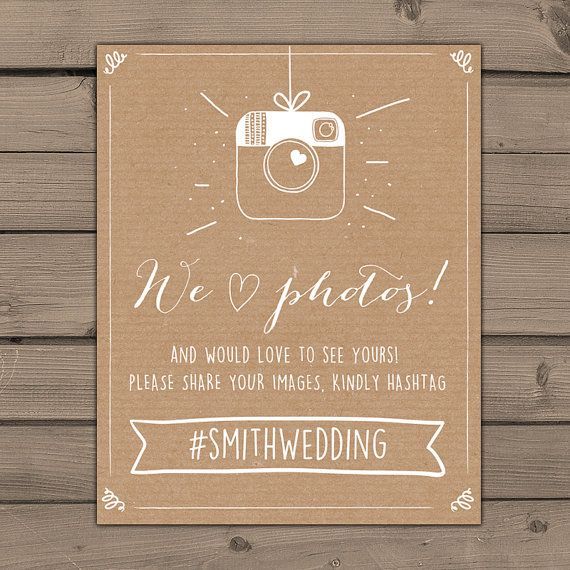 Wedding and party etiquette has changed a bit in recent years, with some age-old etiquette rules bending to adjust to modern methods, and there is a new hot topic in etiquette with regard to weddings and parties: social media sharing etiquette.

Wedding and party hosts want to know if and how they can guide their guests into proper social media sharing during the celebration, and before we begin, let us ease your wedding stress and party planning stress a bit: it would be unwise to attempt to stop guests from social media sharing entirely. While you may have good reasons for not wanting guests to post images and video from your celebration on their social media pages (perhaps you've planned a smaller event, and don't want contacts who weren't invited to be offended,) people are hard-wired now to log onto their social media accounts, sharing special moments and beautiful details of their day, as well as to share with their contacts the fact that they are attending a very glamorous and special occasion. Trying to assert a 'no social media' rule would be futile, and could create an impression among guests at your event venue that you are controlling, secretive or stingy with sharing images of the day.
Now, that said, rules of social media etiquette at weddings declare that it is okay to post signs or have your officiant inform guests that yours is to be an unplugged wedding ceremony. Guests are asked to put their phones and tablets away, to be fully present during the ceremony, and – importantly – not get in the way of your NJ wedding photographer or NJ wedding videographer who will move throughout your ceremony setting to capture the big moments of the ceremony. Print this instruction as well in your wedding programs to help inform all guests.
Knowing that guests will share social media images of your wedding details (and especially your wedding menu items, food stations, wedding cake and desserts,) display several signs around your NJ wedding venue sharing your personalized wedding hashtag. When guests tag their posts with your wedding hashtag, it's easier to see all of their photos on Instagram and other social media platforms. You might sign up for an image-sharing app that also collects all guests' photos for sharing.
A new trend at weddings and parties is displaying the event's personalized hashtag on signs by the food. Your wedding venue's cocktail party space will be set up beautifully, with gorgeous and delectable food displays your guests will certainly want to photograph and share, so help them remember your hashtag by placing a sign near the cocktail party stations and buffet displays, if not directly on them.
Know that your NJ wedding professionals, such as the top NJ wedding planners, floral designers, cake bakers and other professionals, are very likely to use their own cameras to snap photos of their creations, sharing your wedding and party details that they created on their own social media platforms. Unless you expressly tell them not to. It can be a benefit to your wedding or party photo collection to see your vendors' own hashtagged photos, so that you can see that decorated trellis out in your venue's wedding gardens coming together, the cake displayed in the glow of the setting sun (as opposed to its appearance in nighttime lighting shortly afterward) and other details as seen through the eyes of the best wedding professionals in NJ.
Photo booths may now feature social media sharing kiosks that let you hashtag and share your photobooth photos. And also in technology, more wedding couples are setting up smartphone and tablet charging stations in their wedding venues. A sign directs guests to boost their power levels here.
One etiquette Must is warning any guests who are in your presence before the wedding ceremony, or before your grand entrance to your party, not to post any photos of you prior to your partner seeing you for the first time, or prior to your entrance. If your partner is online during the getting-ready hours, he or she may get a glimpse of you in your gown, ruining the reveal or First Looks photos, because a hashtagged photo went out too soon, a bad etiquette flub.streaming The Finest Hours 2016 movie
And when you do see guests' social media shares of images from your big day, it's good etiquette to click Like or to make a comment thanking them for their presence at your wedding and for taking and sharing this image.
If guests send you Dropboxes or collections of the photos they took at your wedding or party, it's good etiquette to send them a print thank-you note as opposed to sending a reply email alone. If someone snapped a photo that is extra-special to you, such as one of a sentimental moment for which you were not present, but the image is very special to you, it's in good etiquette taste to send them a thank-you present as well.