Top Trends in Bat Mitzvahs for 2016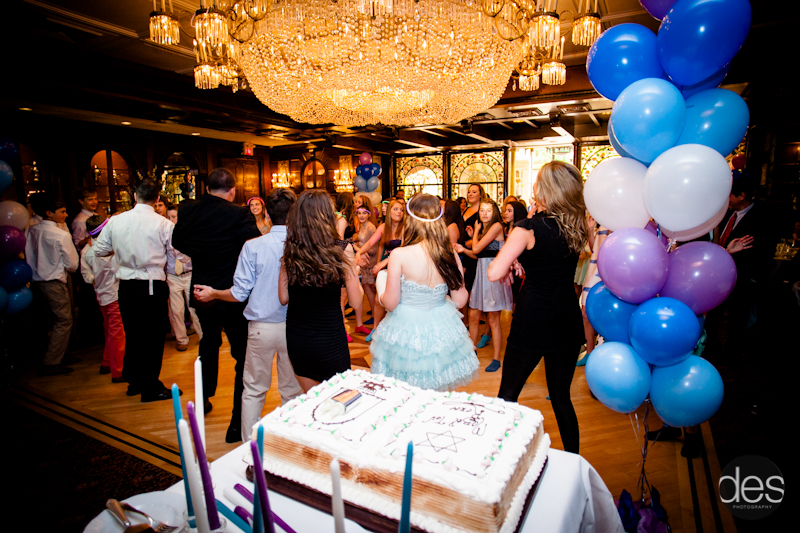 NJ bat mitzvah planning features exorbitant design and party details, a delectable array of menu items, drinks and desserts, and high energy entertainment, for an unforgettable celebration that reflects the bat mitzvah girl's personality while at the same time creating an excellent experience for bat mitzvah guests.
Here are the top trends in bat mitzvahs for 2016:

Top bat mitzvah themes for 2016
Candyland: In vibrant colors, a candyland-themed bat mitzvah is bright and exciting, with candy bars and buffets offered in several places throughout the NJ ballroom and NJ event venue, with the additional, new element of centering guest tables with elevated candy displays. Colorful lighting effects add to the room's inviting and sweets-filled décor, with modern and retro candies included in the choices.
Travel: The bat mitzvah girl may theme her party for not just one favorite destination, but several. For instance, she might love the top fashion cities of Paris, Milan and New York City, theming her bat mitzvah to share the signature details of each of those locations. Or, she might choose the favorite places she's traveled with her family, with family vacation photos displayed throughout the room. Vintage suitcases and DIY, printed airline boarding passes join the party details for a travel-themed bat mitzvah.
Hollywood: Set up a step-and-repeat outside your NJ party venue, where guests can pose like celebrities walking a red carpet (and of course, have a red carpet and velvet ropes to complete an authentic movie premiere look!) Professional entertainers can mingle in the crowd, dressed as Hollywood icons. Friends can act as 'paparazzi' for the arrivals, tables can be centered with faux or chocolate Oscars, and favorite movie posters may be displayed throughout the venue.
Sports: Soccer balls, faux Olympic medals, stadium music, sporting announcer-style entrances into the room set to theme music, and menu items creatively named to match the sports theme are top details of this popular bat mitzvah theme for 2016.
Bat mitzvah details
An elaborate menu: Bat mitzvahs now feature larger, more elaborate cocktail party menus to please a wide range of guests' taste preferences, and note that teenagers enjoy menus going beyond the classic kids' menu of mini pizzas and chicken fingers. Teens have more refined palates (and the party may indeed be Top Chef-inspired!) including a flair for sushi, filet mignon, seafood and other adventurous foods.
Signature drinks and menu items: Cocktails for adults and non-alcoholic drinks for kids and teens may be given theme-matching names, or named after the guest of honor, served at a custom bar or station in the event ballroom or outside on the party venue's grounds.
Tables with special effects: NJ party rental companies offer light-up tables and tables lined with LED lights that don't get hot but rather make the ballroom glow with color. A wide range of lighting-effect tables and table styles are available to help transform indoor and outdoor party spaces into color-filled, impressive scenes.
A grand entrance: The bat mitzvah girl may make her grand entrance as part of a big, choreographed dance number, or ride into the room on a surfboard or other decorated mode of transport. The big entrance revs up the energy level for the party, and creates a wow factor start to the celebration.
A spotlight dance with her father, mother or siblings: A spotlight dance during the celebration hours of the bat mitzvah provides an unforgettable memory when family members commit to practicing a special dance before the big day, then join in for a show-stopping spotlight dance number at the bat mitzvah, filling the event venue with cheers and admiration.
Dancer tee shirts: When friends are recruited to join in a choreographed dance number, custom tee shirts for bat mitzvahs are often worn to give the group a coordinated, colorful look for the dance number.
Custom sneakers: A big trend in bat mitzvahs for 2016 is customized sneakers, designed to the bat mitzvah girl's specifications, allowing her to wear shoes that are uniquely hers either throughout the party, or as a 2nd look for the dancing hours.
Favorite brands: A top trend in bat mitzvahs for 2016 is the inclusion of the bat mitzvah girl's favorite brands, whether it be Nike, Louis Vuitton, Lilly Pulitzer or other famous designer label, used in décor and print items, as well as signage around the room.
Dual-use sign-in boards: Another top trend in bat mitzvahs for 2016 is the dual-use sign-in board that provides a creative place for all guests to sign their names and write good wishes, then may become décor in the guest of honor's room. For instance, guests might sign a pillow, a framed board that then gets set behind class, a photo frame mat, and other use-again items.
A fabulous mitzvah project: From hunger relief to clean water campaigns, literacy, animal shelter, and especially mosquito net donation charities (especially newsworthy in our time of Zika,) top mitzvah projects add a 'giving back' element to a party designed to give a teenager a meaningful step into adulthood. Shared in the party venue through signs and displays, or on a personal event website, the guest of honor's mitzvah project shines as an important element of the day.
Photo booths: Providing fun for groups of friends, and adult party guests alike, today's NJ photo booth companies offer LED-light adorned photo booths than can be programmed to match the party colors, slow motion video, larger photo spaces for larger groups to pose, open photo booths, and smart technology allowing guests to step up to a kiosk for social media sharing of their images. Also in the realm of technology, smartphone charging stations are also set up so that guests can social media share party images using the event's personal hashtag.