The Best Honeymoon Destinations By Month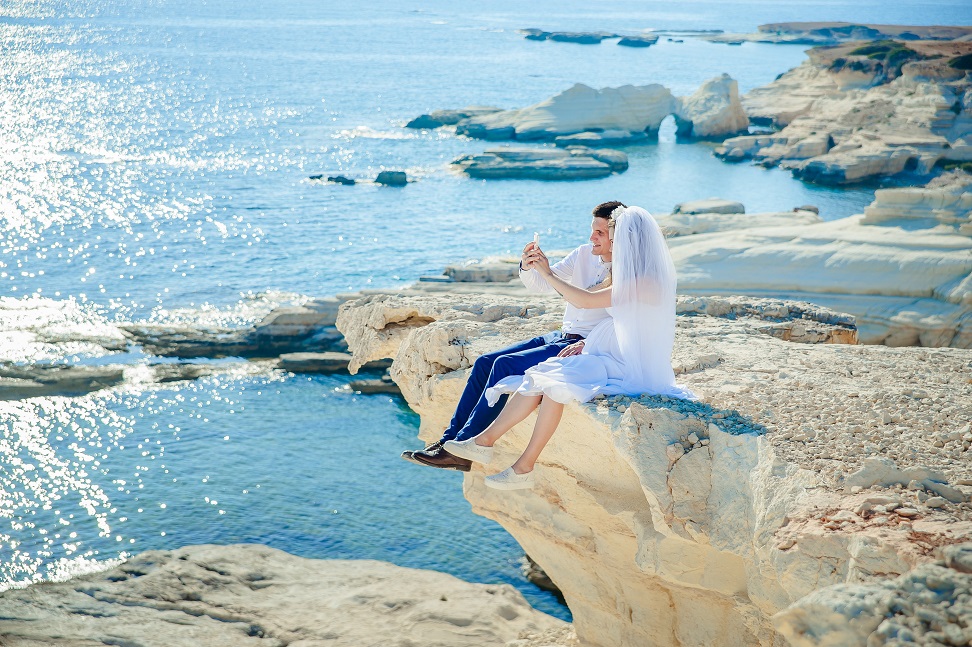 You finally wrapped up your big day with the love of your life, and all you want to do is get away and relax. Need help planning your romantic getaway? We've compiled a list of great honeymoon destinations for each month this year.
January- Coffs Harbour, Australia
You've probably heard that winter in the United States Summer in Australia. Coffs Harbour is home to some of the nicest beaches in the world, is replete with wildlife, and has absolutely magnificent weather. Coffs Harbour also has plenty of attractions – from the Dolphins Marina, to the Coffs Harbour Butterfly House. Not in the mood for a beach day? The free botanical garden is a relaxing way to enjoy the day with your loved one. Coffs Harbour definitely needs to be on your honeymoon radar.
February- Cancun, Mexico
Cancun, Mexico is a popular honeymoon destination for good reason. In February, the weather is perfectly sunny and dry. The beaches are perfect, and the cuisine is much more vibrant and diverse than most people realize. You can visit the second largest coral reef in the world, explore the Nichupte Lagoon, or enjoy a day trip to the Yucatan Peninsula to look at Mayan Ruins or swim in cenotes. Cancun is the perfect place to enjoy Mexico's incredible cuisine, go on tropical adventures, and hang out on the beach with your loved one.
March- St. Lucia
St. Lucia was recently rated as one of the world's top honeymoon destinations. With so many attractions and festivities, we pretty much guarantee non-stop excitement from start to finish. You can hike up one of the many mountains, scuba dive in beautiful waters, or even just hang out at one of the many breathtaking resorts. When it comes to your honeymoon, you cannot go wrong with St. Lucia.
April- Zurich, Switzerland
There is no doubt that tropical settings are beautiful, and that you may not get your fill of sunshine in classical European cities like Zurich. But what Zurich lacks in beach and sun, it makes up for with culture and history. Get lost in this European capital's meandering, ancient lanes, and streets. Take in the beauty of its museums, cafes, and bars. The views alone will make a trip there worth your while, and that's before you have ever experienced any of Switzerland's budding wildflowers, outstanding cheeses and chocolates, and breathtaking cable car rides. April is right after peak skiing season so there will be minimal tourists and cheaper prices as well.
May- Maui, Hawaii
When you think of Hawaii, you're not wrong to think of the picture-perfect tropical location. You'll never want your honeymoon to end after seeing what Maui has to offer. Whether it's whale watching, snorkeling, sunbathing, or taking helicopter tours of the island, there is always something new a beautiful to see. If you're planning a honeymoon for May, make sure you say, "Aloha" to Maui.
June- Fiji
Fiji is a small island in the South Pacific that packs a big punch. You can harvest pearls in Savusavu, explore open markets in Nadi, or learn about the island's culture in the nation's capital of Viti Levu. And of course, Fiji is a tropical island so there is no shortage of beautiful beaches and outstanding landscapes to see. Fiji is the perfect place for a romantic getaway.
July- Paris, France
What better place to take your loved one on your honeymoon than the city of love. Take in the view of the Eiffel Tower, or even enjoy an exquisite meal on the first floor. Take in some culture at the Louvre. Watch the lights at Pont Alexander III, one of the most romantic experiences in Paris. Don't forget to bring your lock to put on the Pont des Arts, to immortalize your love for each other. If you're looking for romance, Paris is the place for you.
August- Bermuda
Vacationing in August isn't always easy. Between the unpredictable weather and Hurricane season, escaping to a tropical paradise may seem out of reach. Still, you may want to look into Bermuda. Like many other island hot spots, Bermuda is luxurious, packed with great activities, and has so many sites to see. Take the perfect August trip, and honeymoon in Bermuda.
September- Iceland
If you want your honeymoon to be a singularly unique experience, Iceland is the place for you. It is quickly becoming an immensely popular place to visit due to its outstanding landscapes, amazing hiking trails, and perfect hot springs. People also overlook the fact that it is only a 4-hour flight from the United States, and is relatively inexpensive when compared to Nordic countries. It is the perfect place to see one of the most incredible natural phenomena: the Northern Lights. You and your significant other will fall in love all over again after seeing this breathtaking natural light show. Iceland is a truly beautiful place to take your beloved.
October- Sicily
Italy is a country with a rich culture, beautiful art, and delicious food. Why not experience these treasures as newlyweds? When it comes to sightseeing, get ready to enjoy breathtaking architecture (some of the best in the world). Sicily has ancient architecture that trumps what you would see in Rome or Athens. This coastal city's proximity to the sea and seafood traditions will make for some memorable, delicious, romantic meals. It also is home to beautiful beaches, though they are certainly not the main attraction. Say "te amo" to your loved one in Sicily this October.
November- Montego Bay, Jamaica
It is getting cold again in the US. As such, you may want to honeymoon where it's 85 degrees and the sun shining. Look no further than Montego Bay, Jamaica. The Martha Brae River is the perfect place to raft as a newly married couple. If that isn't enough excitement for you, go snorkeling in the crystal clear waters of the Montego Bay Marine Park. Of course, don't pass up Doctor's Cave Beach for some R&R. The lively locals and the spectacular environment will make this a perfect honeymoon.
December- Maldives
The Maldives will give you the honeymoon of your dreams. Everywhere you go, the picturesque scenery will leave you speechless. Stay in an over-the-water bungalow with your spouse, and experience serenity like never before. Many of the beaches remain untouched by humans, leaving them pristine and gorgeous. Go sailing around and take in all that you can see. The Maldives will offer newlyweds an experience you will never stop talking about, and more stunning pictures than you know what to do with.
Which Honeymoon Destination Will YOU Choose?
Now that you've tied the knot, your best days are ahead of you. Make sure you start the next chapter of your life in a way you will never forget. All these destinations will give you a unique experience and are great places for your love to grow. You've already said, "I do." Now all you have to ask is, "Where to?"