How to Plan a Staycation Honeymoon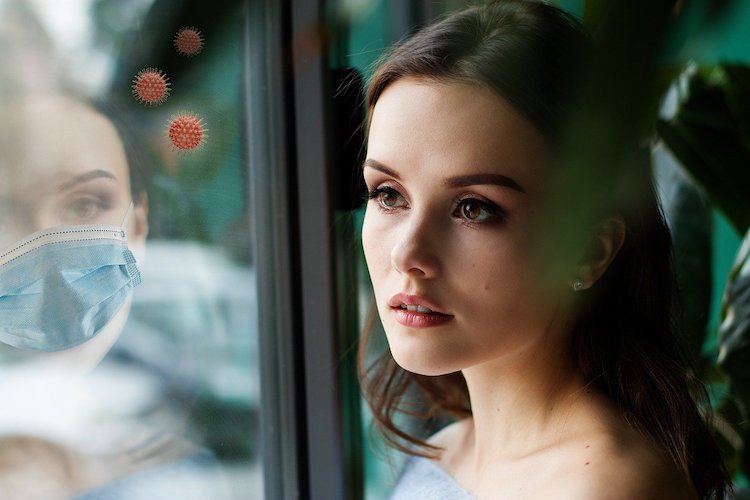 COVID-19 changed up a lot of our plans. Schools were closed, concerts were canceled; and most devastating to fiancées, weddings, and honeymoons were put on pause. Travel has been reserved for essential trips, not vacations. So if you expected to enjoy your honeymoon on a tropical island in the Caribbean, then you're in for some bad news. This has been a costly and sad reality for many brides and grooms-to-be. While you might have had to cancel your exotic vacation, there is no reason that you should not take a little "staycation honeymoon" to celebrate your big day.
What is a Staycation?
Staycations, if you have never heard of them, are small, in-town vacations. Sometimes that means just booking a nearby hotel and exploring your hometown as a tourist. It is a quick and inexpensive way to treat yourself to a relaxing "vacation."
Before you look at ideas for staycations, do not be discouraged. Your dream honeymoon can happen one day, and it should! While the world experiences a pandemic and our new "normal" continues, it is important to limit travel and stay safe. Being irresponsible and traveling will only make things worse in the long run, especially if you ever want that beach vacation. So, consider trying some of the following ways to celebrate your honeymoon as a staycation, for now.
Book a Nearby Hotel
Whether it is in your town or a few towns over, staying at a hotel gives the feeling of being on a honeymoon. Getting out of your house can be refreshing and remove you from reminders of being at home. Keep in mind to socially distance and wear a mask while you are at the hotel to avoid putting the workers, other hotel guests, or yourself at risk. Most hotels have limited their facilities, like the gym or pool, and are really just places to sleep. But regardless, sleeping in a hotel bed will remind you of times where you could travel to new places.
Satisfy Your Hunger at a New Restaurant or Bar
What is better than eating delicious foods? Nothing. You might have your go-to restaurants back home but whether you are staying home or at a hotel, branch out. Try that place that people have been talking about or if you want a real adventure, drive around and see if you can find a hole-in-the-wall. You never know, you might find your new favorite dinner place. Even if you cannot agree to eat somewhere new, order a new menu item, or switch up your regular drink order to experience new flavors.
Enjoy the Great Outdoors
The outdoors holds lots of new adventures. If you live somewhere warmer, you can go for a long, romantic hike and take in the beautiful views around you. If you find yourself in a cooler climate, you can build a snowman or go view Christmas lights, if that is available to you. The outdoors not only is a great place to talk and have some much-needed quiet time with your spouse, but it is good for your soul. Incorporating fresh air and mild exercise is good for anyone, especially during such difficult times.
Plan a Road Trip
Taking a drive around your town or a new area nearby is the perfect way to get out while social distancing. Fill up your tank and just head out, see what you can find. You can even make a fun game out of driving by flipping a coin at every stop to see which direction you should head. While driving you can talk, turn on some tunes and take in the breathtaking scenery around you. Make your drive more romantic by finding a place to park and have a dreamy picnic in the back of your car. This honeymoon idea can make you and your spouse feel like teenagers again!
At-Home Spa Day
Frustratingly, spas are limited in their services to minimize contact. While you may not be able to go to a spa for self-care services, you can do them at home! Having a spa night is a great way to rejuvenate your skin, relax, and have something new to do. You and your spouse can take turns giving back massages and do a face mask together. After your spa night, pour some wine and snuggle up to a movie to close out your relaxing evening.
Start Planning Your Staycation Honeymoon Today!
Honeymoons are a way to explore new places and activities with your new spouse. A staycation is no Belize or Mexico, but you can still have new experiences as newlyweds that will create lifelong memories.