The Best Promposals of 2022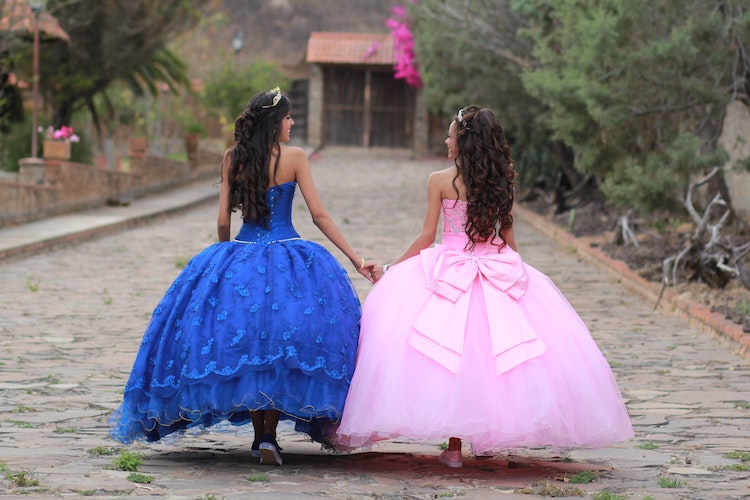 By now, everyone with access to social media should be familiar with the concept of promposals – extravagant, heartwarming ways teens ask each other to attend the coveted dance together. We've seen them mimicked in popular film and television, as well as creative proposals going viral on social media every prom season.
During another year of COVID unpredictability, we can all benefit from a bit of cheesiness, joy, and normalcy in our lives by observing some cool promposals. In this blog, we're going to take a look at popular promposal trends, and some of the most interesting promposals thought up by students this year.
Flower-Filled Promenade
Many promposals this year feature flowers. Can you say, "Flower Power?" Just think back to a TikTok video from @deedee_lawless. The lucky girl walked down her school hallway with fellow students lined up on both sides of her, each handing her a rose to create a beautiful bouquet. When she reached the end of the hallway she saw her date holding the last rose. He held a large sign that said, "Will you go to prom with me?"
This type of promposal still incorporates grandeur and an audience, but still retains an aspect of intimacy for the young couple. Other "promposers" picked up a customized flower bouquet with different colors to spell out the word "Prom?" from florists such as @jaksarycreations on Instagram.
Have Harry Styles Help!
In 2022, many popular promposals incorporate the famous British artist, Harry Styles. Popular among the ladies, many signs and puns use lyrics from his album "Fine Line." Some examples include one boy who donned a bouquet of sunflowers, asking "Will you be my 'sunflower' at prom?" – referencing Styles' song by the same name.
Meanwhile, another boy created a glitter-adorned sign that read "Just let me adore you at prom," pulling a lyric from Styles' song "Adore You." With another take on wordplay and lyric puns, one girl painted a sign mimicking the bright blue and pink of Styles' album cover, writing "I hope I'm not crossing a 'fine line' when I say I want you to be 'falling' for me at prom." By utilizing a musical artist that their date adores, a promposer shows their attentiveness and care for their date's interests.
A Foodie's Dream
This year, we've noticed countless promposals featuring food – a favorite for everyone, and customizable to the person you plan on inviting to prom. One fun new trend that has popped up in recent years involves a chocolate heart specially made to smash with a small, wooden mallet, unlocking a romantic message and a delicious treat inside. An Instagram post by @bbellas.treats showed a chocolate heart that read "Stop being berry stubborn," before revealing four chocolate strawberries that spelled out "Prom?" inside. Others wrote their promposal on a coffee cup, "I would like it a 'latte' if you went to prom with me!"
In another viral Instagram post from a Chick-Fil-A in Lake Mary, FL, a student worker spelled out "Prom?" using biscuit dough, then brought the tray out to the lucky date waiting inside the store. Using food can make any date feel special because of the time and care it took to bake or configure the delicious proposal.
Enlist the Help of a Fur Baby
Many students are opting for the help of some furry friends to make sure their date can't resist their promposal. One boy taped each of the letters to "Prom" on four golden retrievers, donning a sign that said "It would be 'golden' if you went to prom with me" (coincidentally, also another Harry Styles song!). Another boy is pictured with a dog scooped up in his hands, holding a sign that reads "Prom would be 'ruff' without you." Finally, another happy couple is seen holding a dog and holding a sign that says, "If my puppy eyes don't work, maybe hers will." It's hard to say no to an adorable puppy.
Take Prom to the Next Level with Knowles!
No matter how you popped the question, whether extravagant or simple, everyone deserves to enjoy a fabulous prom night with their friends or date. Have the most fabulous prom celebration with Knowles Hospitality's two beautiful locations – The Manor and Pleasantdale Chateau – both located in northern New Jersey. With their rich histories and gorgeous landscaping, couples are bound to have one of the most magical nights of their young lives.