The Best Wedding Dress Designers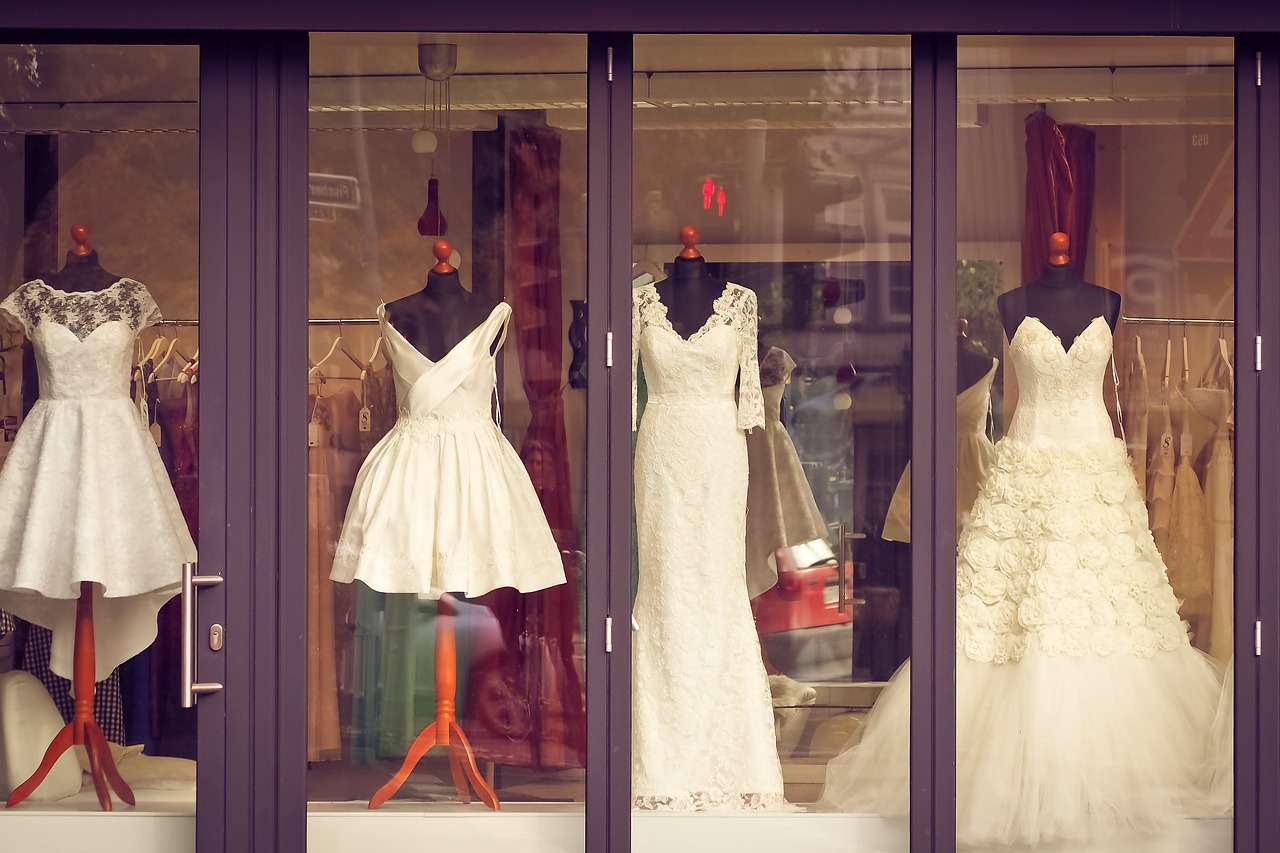 While many brides already have a vision of how their wedding dress will look, the search can still often prove to feel stressful and tedious. Let us alleviate some of the pressure from your search, and help you move one step closer to selecting the perfect dress for your wedding day. Here are some of the best wedding dress designers you'll want to look out for when shopping for your perfect gown.
Wedding Dresses by Vera Wang
Vera Wang is a celebrity favorite when it comes to creating breathtaking wedding dresses. In the past, Vera Wang designed one-of-a-kind wedding gowns for notable celebrities like Victoria Beckham, Kim Kardashian, and Alicia Keys. Her wedding gowns have a captivating, regal feel to them with unique features like embroidered bodices and tulle skirts. If you have your sights on a Vera Wang wedding dress, you can expect a beautiful gown with intricate details. By investing in a high-quality gown from her Fall 2021 collection, you can expect ballgowns with lace appliques and silk patterns. We guarantee you'll look flawless in any Vera Wang gown as you walk down the aisle.
Wedding Dress Designed by Tadashi Shoji
Known for more than his red-carpet creations, this designer's wedding dress showcase distinctive silhouettes that flatter all figures. His dresses feature draping, ruching, and shutter pleats, as well as embroidered lace and featherweight tulle, to create a polished, dignified look.
In the past, celebrities like film editor Yvette Gown, singer Jhené Aiko, and actress Bailee Madison, have worn his sophisticated and intricate gowns.  Tadashi Shoji's gowns are light-weight and are the perfect option for those who are looking for a luxurious wedding dress with an exquisite fit.
Caroline Herrera – The Premier Wedding Dress Designer
With sleek options to choose from, Caroline Herrera has wedding dresses with classic silhouettes. Worn by celebrities like actress Emmy Rossum and author/diplomat Caroline Kennedy, you can draw inspiration from famous and distinguished wedding looks. With designer Wes Gordon now serving as creative director, Caroline Herrera's ivory gowns feature elements like lace degradé, draped bodices, satin, and back knot details. Brides can create an iconic look by incorporating the dramatic detailing Caroline Herrera is known for into their wedding day ensemble.
Oscar De la Renta's Wedding Dress Collection
Oscar De la Renta offers unique dresses with extraordinary elements. The wedding dress designer creates gowns that recurrently feature stunning details like floral appliqué and geometric lines. The romantic silhouette of his wedding dresses provides for an elegant gown. His most recent collection includes a feathered high-low skirt and halter necklines, as well as the floral appliqué he's known for. Oscar De la Renta famously designed wedding dresses for human rights activist Amal Clooney and actress Kate Bosworth, making his gowns perfect for brides who want a glamorous, stylish look.
Slip into a Jenny Packham Wedding Dress
Jenny Packham's bridal collections feature many diversified looks with a common theme in delicate embroidery and beaded ornate embellishments. Her shimmering gowns uniquely feature feathering, silk, and ruffles, as well as classic necklines and fabric that move wonderfully. With a nod to 1920's fashion throughout her collections, you can find demure cut wedding dresses that encapsulate old glamour. Her stunning gowns stand out and are great for brides who love a gentle flair.
Hayley Paige's Wedding Dress Collection
Known for exceptional detail, wedding gowns by Hayley Paige hold a reputation for containing a lot of young and fresh ideas. The designer's clever aesthetic provides a foundation for a unique, chic, and playful look. Her feminine dresses have been worn by everyone from Bachelor star Lauren Burnham to actress Sabrina Bryan, and utilize tulle and lace in a variety of different silhouettes. With stand-out characteristics in beaded embroidery and corset bodices, Hayley Paige offers something elegant for every bride.
Choosing Your Dream Wedding Dress
While it can be hard to choose from all the designs, colors, and wedding dress embellishments that are available, the decision is not impossible. By looking at these wedding dress designers, you're one step closer to your perfect gown! For more information on dress designers, contact the wedding planners at Knowles Hospitality today!