The Pros and Cons of Big Weddings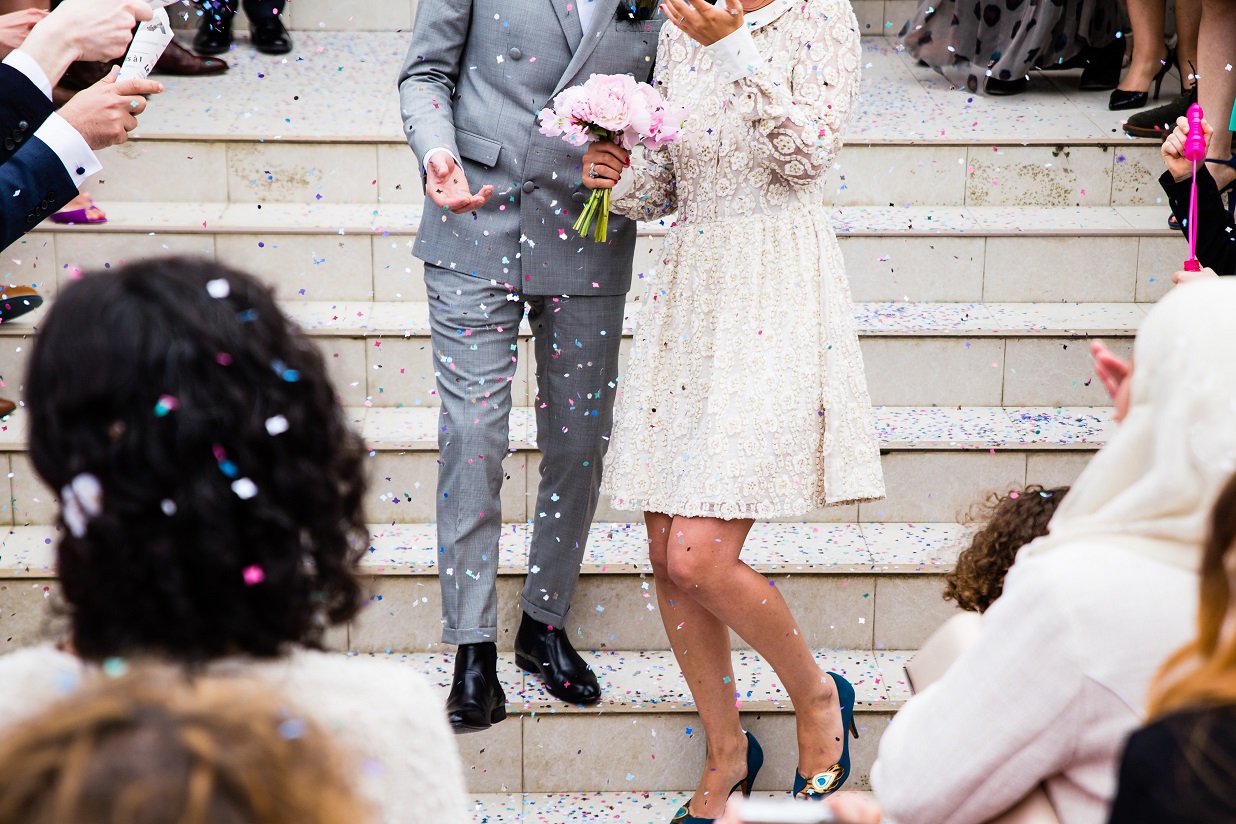 Ever since you were a little girl, you've always wanted that big fairy tale wedding. Well, now that you're engaged, it's time to see how feasible your giant, family aspirations actually are. See below for our pros and cons list for big weddings.
Pro: No Need to Restrict Guest List!
Putting together a list of attendees can be a stressful, awkward process. When you plan a small wedding, you're forced to essentially make a list of your favorite people, and then slowly start to cut it down until you have a list of essential people. There is no such pressure at big weddings, where you can invite everyone you've ever met and their mother.
Con: More Expensive
With that larger unrestricted guest list comes much larger costs. More mouths, to feed, more demand for space, and many other factors make having a big wedding far more expensive than a small affair.
Pro: The more the merrier!
Think about how crazy a 500-person party dedicated to celebrating you and your beloved would be. Not only would that reception be absolutely epic, but also between all of those attendees would be a huge number of instagrammable moments guaranteeing that your party would never be forgotten.
Con: Fewer Venue Options
One thing to consider is that from the moment you open your wedding up to hundreds of attendees, many beautiful venues suddenly become logistically impossible. Also, be sure to consider that a large guest list will make any plans for a destination wedding untenable.
Pro: Bigger Registry!
Forgive the childish nature of this pro – but this a legitimate thing to consider. Having more attendees at your wedding will drastically increase the weight of your purse by the end of the day. That newfound loot will help you and your betrothed ball out on your honeymoon, put a down payment on a home, or even pay for a new car. Additionally, the bigger registry will get you closer to filling your home with all the things you need to start your new life.
Con: Less intimate
The biggest pro of a small wedding is that the limited guest list will make the event feel more exclusive, intimate, and quaint. Although a big guest list may make for a crazier, more memorable party, the downside is that you lose the intimacy and closeness of a smaller affair.
No Matter The Size, We're Here to Help!
Consider planning your upcoming nuptials at New Jersey's top wedding venue, and see how the wedding planners at The Manor highly can help deliver a flawless wedding regardless of the size. Make sure to subscribe to our blog for helpful wedding tips and trends!